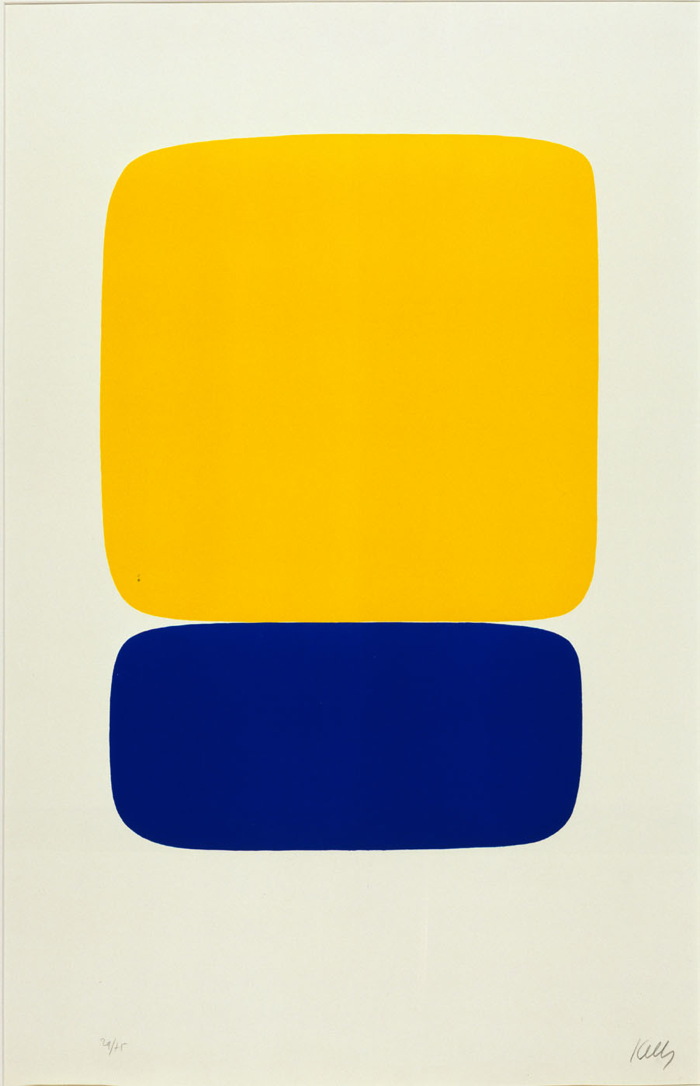 Ellsworth Kelly, Yellow over Dark Blue, 1964-5, from a suite of 27 color lithographs, ed. 29/75, loaned to Henry Kissinger for display in his White House office. Collection: SAAM
Who was Henry Kissinger's favorite artist? Ellsworth Kelly. But that's not important now.
While searching through the White House art loan records for the Nixon administration yesterday, I noticed that over the years, Kissinger borrowed several Kelly prints for his office, including the one above. It was a gift of the artist in 1966 to the National Collection of Fine Arts, which became the Smithsonian American Art Museum.

Claes Oldenburg, Scissors Obelisk, aka Scissors as Monument (Scissors Obelisk, Washington, D.C.), 1967 or 1968, ed. 144. Collection: SAAM
I first started wondering about art in the Nixon White House a couple of months ago, after I stumbled across a NY Times article describing a 1978 NCFA White House Loan inventory that showed hundreds of artworks missing, mostly from the Nixon era:
More than 100 prints, including a Claes Oldenburg poster, "Scissors Obelisk," and an Andy Warhol "Flowers" poster, borrowed and displayed in the White House, at Camp David, and in the Presidential helicopter during the Nixon Administration, have not been found where they were supposed to be.
The reason I'm writing this should now be clear: Richard Nixon had art on his helicopter.