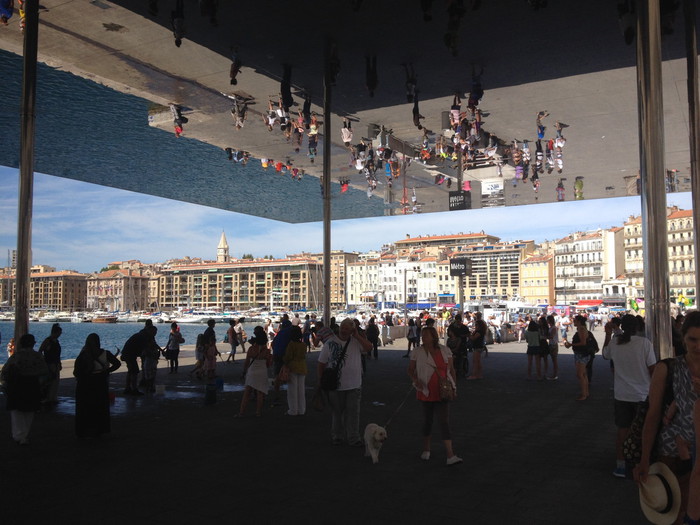 Marseille fixed its Vieux Port for their stint as European Capital of Culture last year, and it turned out pretty great. The biggest win was to pedestrianize it. It's now wide open and full of people.
The flashiest change is the addition of a kind of ridiculous mirror-finish awning on the east end. I guess if you're going to stick a giant awning/pavilion structure on your vast, bare waterfront, you should make it pop, and it does. It actually steals all the attention from what was my favorite element of the port's makeover: these awesome little timber clubhouses that line the north side, along the Quai du Port.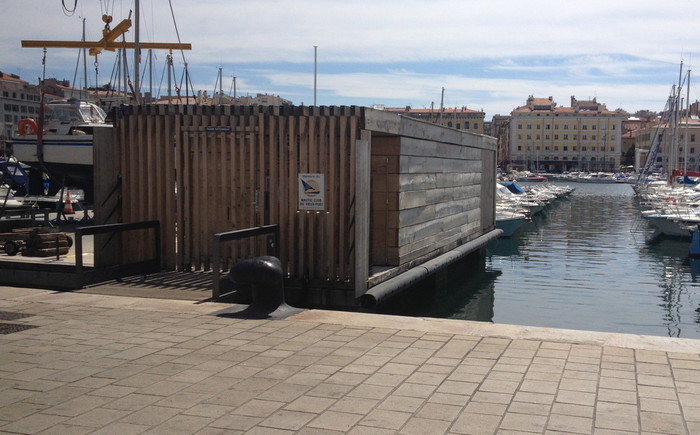 I was ready to move into one on the spot, even before I realized they were designed by Foster + Partners.