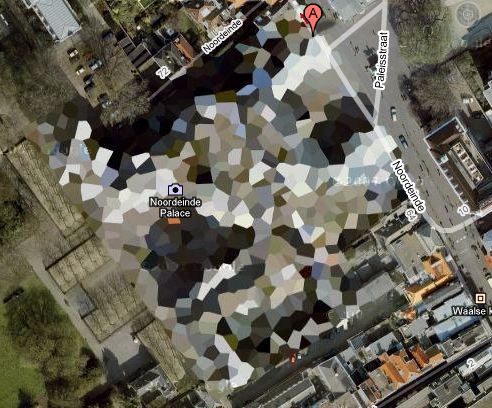 NL Architects thinks it might make a good Herzog & deMeuron project, but I think Google Maps' security pixelization of the Dutch Royal House's Noordeinde Palace in Den Haag would make an absolutely fantastic series of landscape paintings.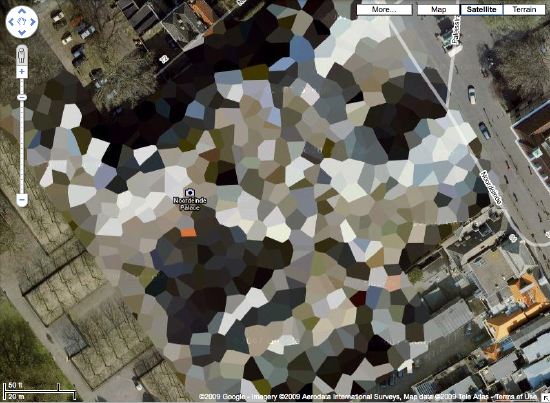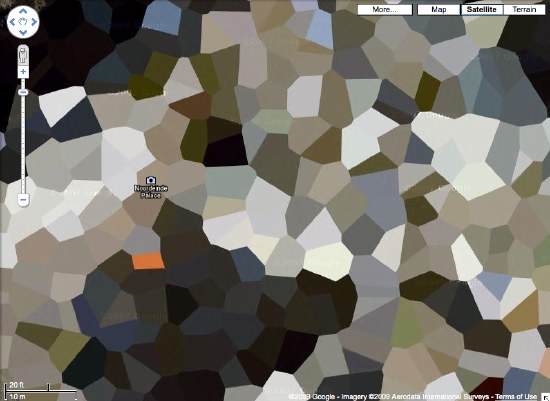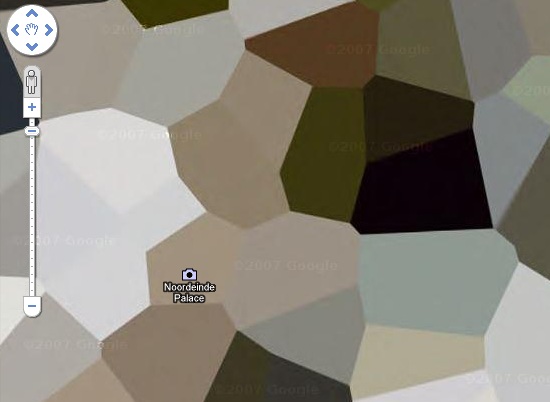 Where else in the world are such things? The DRH's summer palace at Huis ten Bosch; an AZF chemical weapons factory in Toulouse...
There's a surely incomplete list of obscured satellite images on Wikipedia, and a map. Which includes Mastercard's corporate headquarters in Westchester, which actually looks like it was painted over. They call it "watercolored." Perfect.
here's the list of camo'd Dutch sites I've been working with.
Previously:
architecture for the aerial view, including WWII factory roof camouflage: the roof as nth facade
art for the aerial view: Calder on the roof