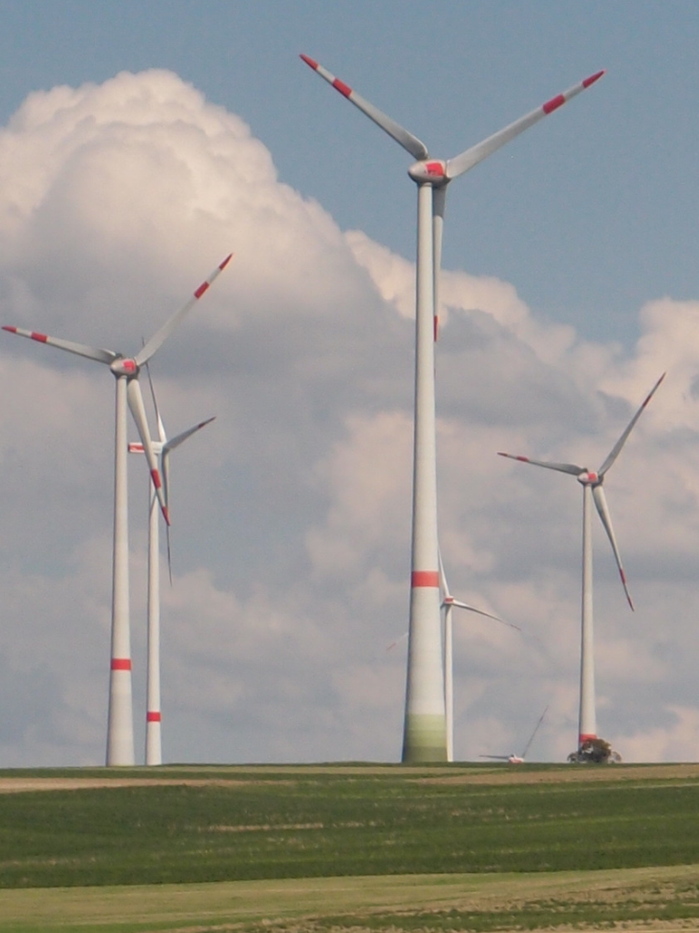 While driving along the autobahn yesterday near Stuttgart, we passed many wind turbines. Some of them have been painted at the base with a gradient of various greens or browns. This is an attempt to minimize their visual intrusiveness on the landscape.
It was only by the time we passed the second installation that a clear enough photo could be taken. Then I realized that not all turbines were painted, and each painted turbine was painted differently.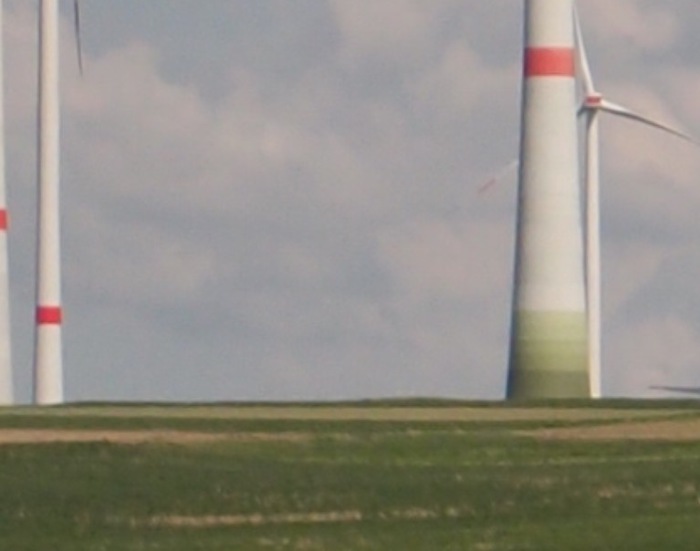 By the third cluster of turbines it was clear that each painted turbine was painted in an approximation of its own site, as viewed, fleetingly, from the vantage point of the freeway itself. The gradient is a representation of the landscape, in the landscape.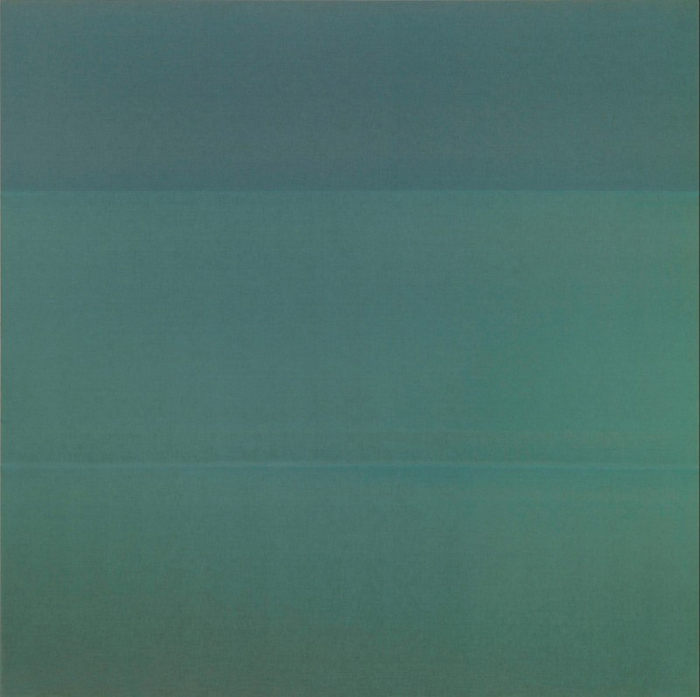 Grand Duc Jean loaned his Palermo, Untitled (1968), to MoMA's Color Chart show in 2008. image: jens ziehe via x-traonline
They recalled to me at the time the textile works of Blinky Palermo, but as I see the photos now, their similarity to Gursky's Rhein seems more direct. In any case, so far I have found little discussion of these word, or the principles of their production. When I get back to a computer, though, I will update this post with some coordinates so you can hurtle past them, too.
UPDATE: they're a corporate trademark. See below.