When I saw a 2-year-old book titled "Volume 13" I realized I had no idea how much the Gerhard Richter Archive has been publishing. Or what. And at the moment, it turns out to be non-trivial to find out.
They are not all published in English, or in every market, so they are called, variously, Schriften des Gerhard Richter Archiv Dresden, Band whatever, Writings of the Gerhard Richter Archive Volume whatever, and Publications from the Gerhard Richter Archive Dresden, Volume whatever. Yet specific web searches prove insufficient. And the Archiv's director Dr. Dietmar Elger is himself too prolific and accomplished to be of much help in narrowing things down.
Somehow I can find no single list of titles*, so I have made one here. I expect it will be rendered obsolete some day by a database update to the artist's website. Or by a page compiled by the archive itself.
Until then, though, a seemingly brazen SEO ploy feels right at home on a site that, at one point, literally published a weekly index of New Yorker Magazine articles because the New Yorker did not. So greg.org is proud to present The Compleat Publications from the Gerhard Richter Archive Dresden, in chronological order.
Ah, I think I see the problem.
Schriften des Gerhard Richter Archiv Dresden; vol. 1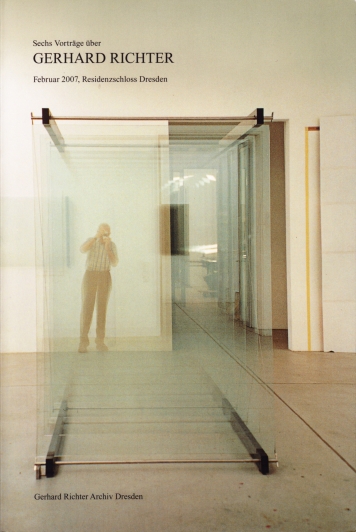 Sechs Vorträge über Gerhard Richter. Februar 2007, Residenzschloss Dresden (2007, Walther König, Köln)
Documentation of a six-lecture symposium organized on the occasion of the artist's 75th birthday.
ISBN 3865602991
amazon [us] | amazon [de] | gerhard-richter.com

Publications from the Gerhard Richter Archiv Dresden, Volume 1
Volume 1: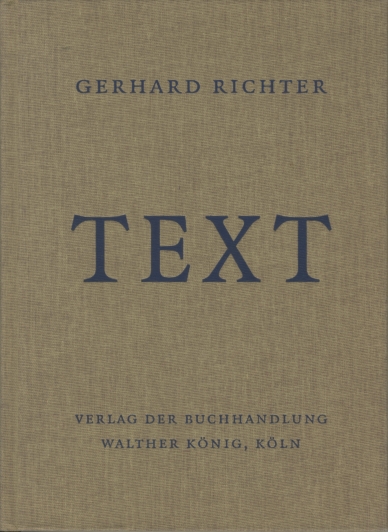 Gerhard Richter Text 1961 bis 2007. Schriften, Interviews, Briefe (2008, Walther König, Köln)
The collected writings, interviews and letters, 1961-2007, in German.
ISBN: 9783865601858
amazon [us] | amazon [de] | gerhard-richter.com
UK English edition (2009, Thames & Hudson, London) | US English edition (2009, DAP, New York)