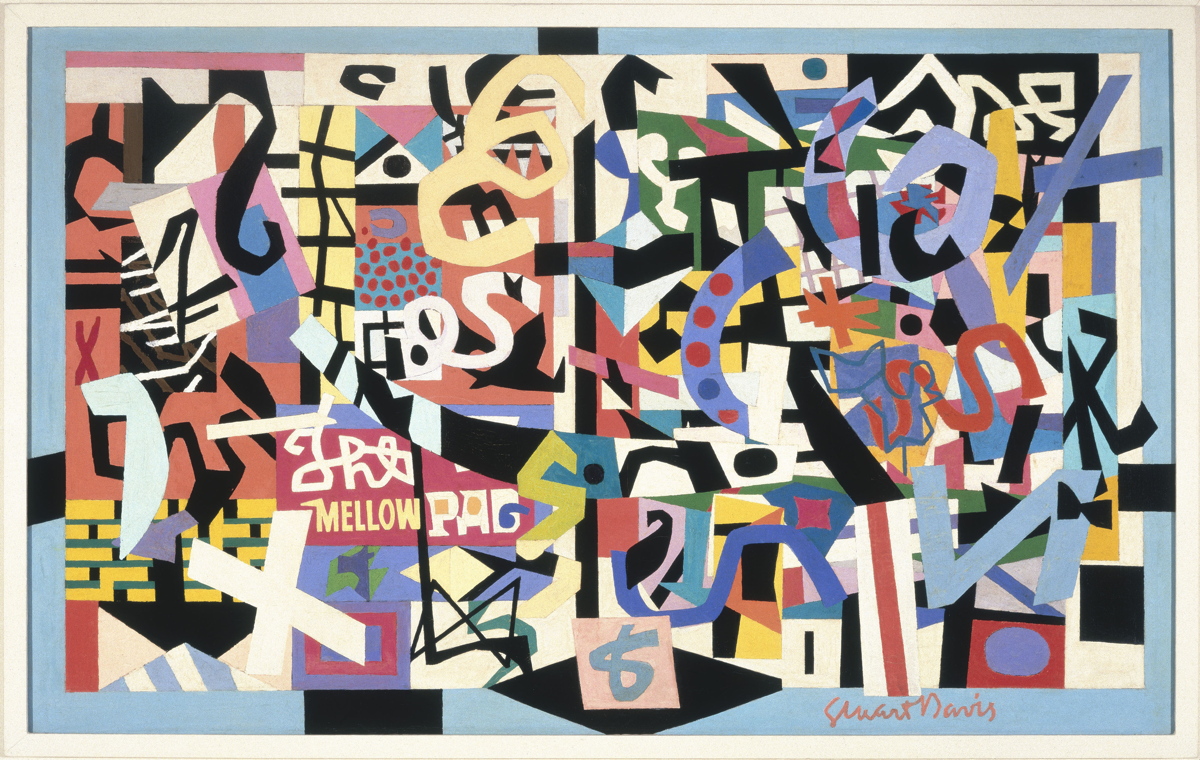 The Mellow Pad, 1945-51, by Stuart Davis, co-founder of the American Artists Congress in 1936, image: whitney.org
This edition of Better Read features a speech delivered by Michigan Republican congressman George Donderos on the House floor on Tuesday August 16, 1949 titled, "Modern Art Shackled To Communism." I came across quotes and excerpts from this speech while researching the American Artists Congress, the group that brought Picasso's Guernica to the United States for a fundraising tour in 1938.
Dondero made several fiery speeches against modern art during this, the McCarthy era, repeatedly accusing modernism and all its subsidiary "isms" of being a vile foreign-led Communist plot to destroy American art and values.
Near as I can tell, this is the first time Dondero's complete speech has been available outside the Congressional Record, which turns out to be a lot harder to get ahold of than I expected. I am currently preparing a compilation of all Dondero's art-related speeches, and the responses they engendered from the accused, the threatened, and even, surprisingly, the nominally allied. Because even I have a hard time listening to a robot for 26 minutes, the complete text of Dondero's speech is included after the jump.
Download Better_Read_013_Dondero_Communist_Shackles_20170417.mp3 [26:49, 39mb, mp3 via dropbox]