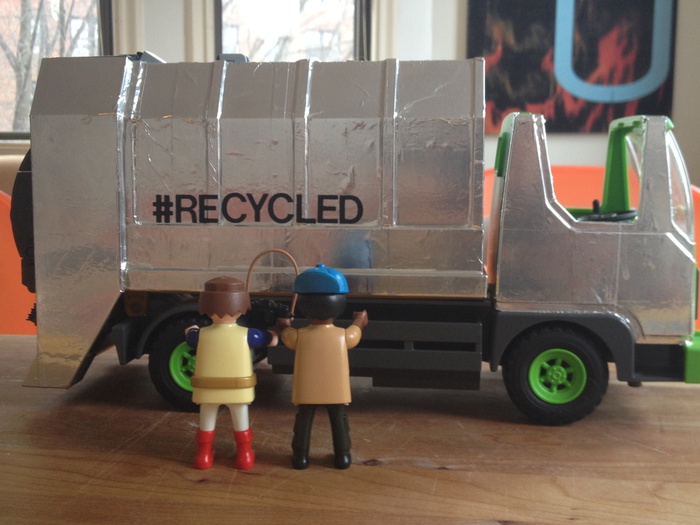 study for The Social Mirror, Recycled, 2015
Recently I entered an open call for a public art commission. It was sponsored by the District of Columbia's Department of Public Works, which was looking for designs in which to vinyl wrap DC's single-stream recycling trucks.
I was compelled to enter for several reasons. One is my own long-standing interest in the highly under-utilized medium of vinyl wrapping vehicles. The other is a strong sense of responsibility and history surrounding any artistic endeavor involving garbage trucks.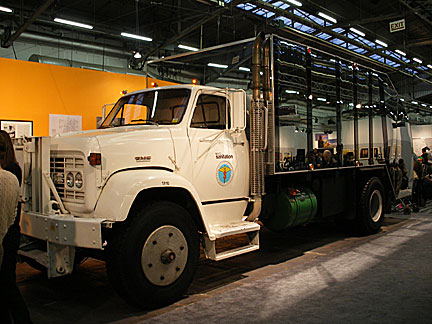 The Social Mirror, 1983, Mierle Laderman Ukeles, image: feldmangallery.com
The examples shown in the RFP of vinyl wrapped garbage trucks in other cities were, to put it mildly, atrocious. Maybe underwhelming is more politic. Whatever, it turns out there are jurisdictions in this country who have been putting art on garbage trucks without the slightest apparent regard for the alpha and omega of garbage truck art: Mierle Laderman Ukeles' 1983 The Social Mirror. It just didn't seem right. It didn't seem possible.