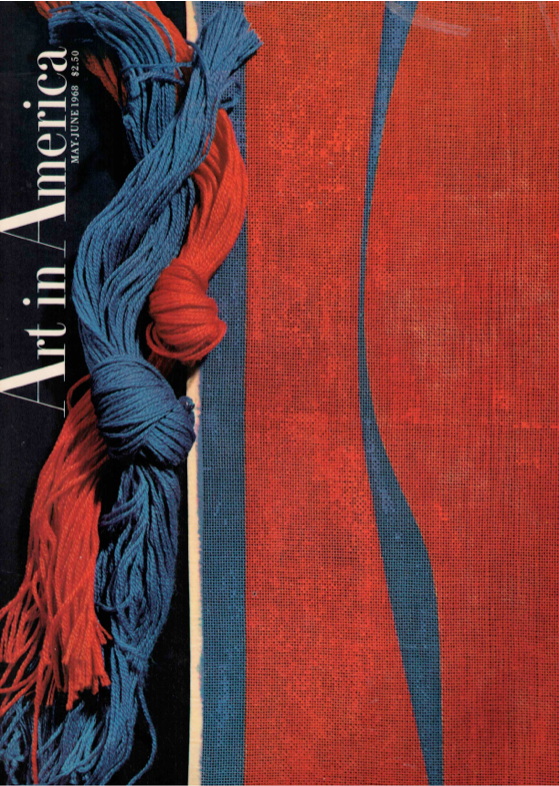 AiA May-June 1968 cover featuring Lorser Feitelson's Hi-Fi Speaker Cover
In 1968 Art in America commissioned thirteen artists to create needlework designs, which is really weird, and kind of great. I stumbled across the project a few months ago while studying up on Lorser Feitelson; the Los-Angeles-based surrealist-turned-hard-edge painter had talked about how, ironically, the needlework project turned him on to screenprinting, which gave him the smooth lines and flat surfaces painting never could.
Feitelson's contribution was a hi-fi speaker cover, which ended up on the cover of the magazine. It was the only image I could find online, and it made me want to see the rest. Because honestly, what could possibly be greater than abstract needlepoint hi-fi speaker covers? Oh, maybe Frank Stella throw pillows?