How quickly can turn the winds of history.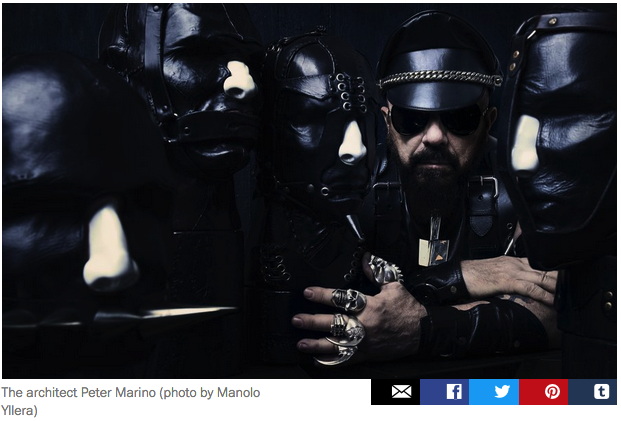 screencap: artspace
In August Artspace published an interview celebrating self-styled "art architect" Peter Marino. The "Dark Prince of Luxury," who has become the architecture dom to the world's wealthiest people and brands, told Andrew Goldstein the secrets of his success and career ascent in the New York of Skidmore, Owings & Merrill and Warhol's Factory.
[AG:] It would seem trauma is an excellent crucible for talent.

[PM:] It really is. If you just lead your normal, banal life you don't get enough fried brain cells to be an artist. [Laughs]
And of fortuitous meetings with future clients like the refugees Marella and Gianni Agnelli:
Everyone from Europe was coming to New York to see the art scene. And it was a double whammy. The kids today don't remember the violence of the Red Brigades in Italy, but the communists were this close to overrunning the whole country. So all the cultured, wealthy, sophisticated people came to New York. It was a very frightening moment.

And they all needed a place to stay.

And they all needed places to stay in New York.

Enter Peter Marino.

Right place, right time.
Part 2 of the interview
ended with his wishes for his legacy:
I'd like to think that my architecture really expressed the times in which we lived, or helped define the time in which we lived. Because, for me, that's one of the definitions of great art...So, I try so hard in the stores I do, in the homes I do, to make it so that if you took this compendium of my work, it would express the time in which we live.
In this, alas, I have no doubt that Marino has succeeded. Whether it's nine-figure flagships for Chanel or similarly costly New York collector townhouse renos, and estates for "rogue Mexican bond traders," Marino's work embodies the defining spirit of our age: immense wealth expended on limitless craft and luxury for the pleasure of a tiny few.