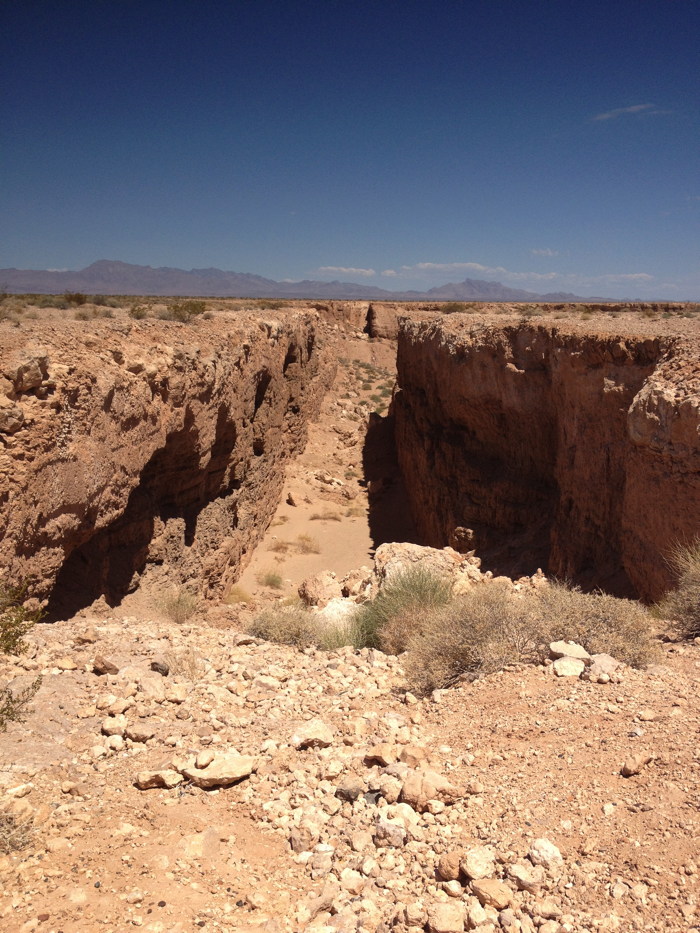 One of them, anyway: Michael Heizer Double Negative, 1969, south side, where the calving of boulders and sediment is becoming significant. image: August 2016, greg.org
There is so much about Sturtevant I don't know, and it amazes me every time I find out something else about her and her art.
For example, have you read Bruce Hainley's book about Sturtevant, Under The Sign of [sic]? Of course you haven't, because if you had, the other week when that New Yorker profile of Michael Heizer came out, ALL you would have been thinking and tweeting and yammering about was Sturtevant's Heizer Double Negative.
I repeat, Sturtevant had a project to repeat Michael Heizer's Double Negative, within months of Double Negative's unveiling, and it was called Heizer Double Negative.
And it would have been NEXT TO Double Negative. Let's read on.