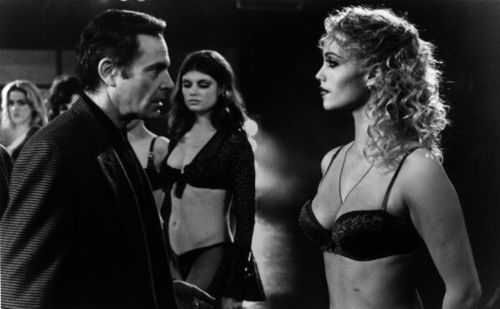 Welcome to Special Edition of greg.org answers, where I provide information you thought you'd find on my weblog but didn't. Until now:
Q "Herbert Muschamp" +Showgirls
AHonestly this had me stumped for most of the day. Then, at the bottom of this NY Post Page Six column (I was reading about my friend's new publishing job, I swear.), I found a short article about "Just as I Expected, These Plans Suck," a parody of the NY Times architecture critic's writings on the WTC.
The opening line: "Striding down the row of design proposals for the WTC site, balefully eyeing each inert mien and artificially enhanced plan, I was reminded of the scene in Showgirls where the choreographer grimly surveys his topless charges." The original press mention was in the LA Times; also, check out Michael Sorkin's wickedly telling tabulation of recurring themes and pet architects in Muschamp's columns. I'm working to get a copy of the actual parody. When I do, I'll let you know, so stay tuned.
[Frankly, I've always seen Muschamp's looong Times articles as a Fountainhead-size-novel-in-progress, which (if Sorkin's analysis holds true) is about the madcap theoretical adventures of three architects--Rem, Diller, and Scofidio--as they turn Manhattan into a giant museum/store.]