I've been thinking about Barbara Chase-Riboud a lot the last few years, and not just because of her recent surge in exhibitions and attention. She was the subject of some of Carrie Mae Weems' most insightful comments in a talk at the National Gallery which I kept returning to over and over during the political tumult of the previous administration. It was the Diamonstein-Spielvogel Lecture in September 2015, and it's both soothing and electric.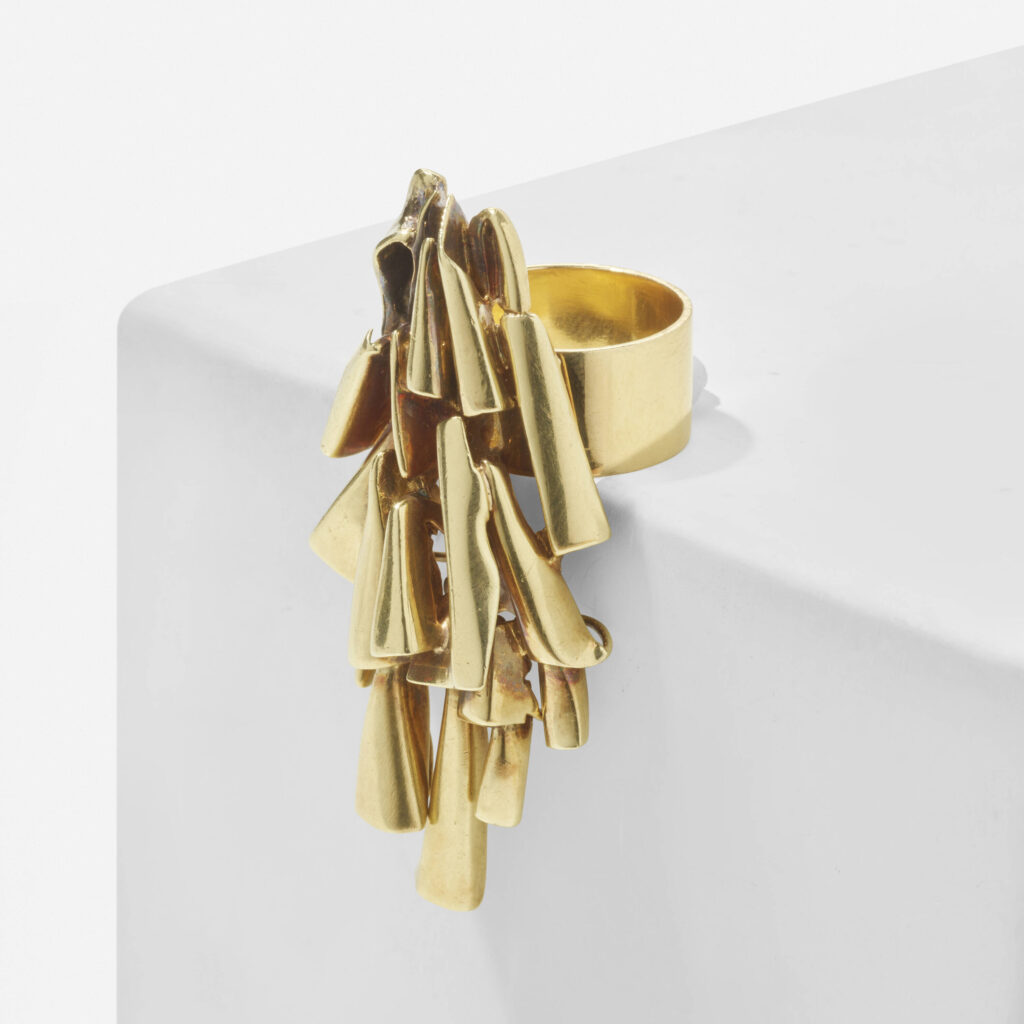 Anyway, point is, holy moley, Barbara Chase-Riboud made jewelry-sized objects? I had no idea. There is no date on the gold, articulated ring, which looks like the shell-like elements are meant to cascade down the back of your hand. It comes with a copy of the Philadelphia Museum's 2013 exhibition of BCR's Malcolm X Steles, though, so maybe that's a hint. [OTOH, the 2016 listing of another example from the edition at Christie's has Chase-Riboud's dates wrong, and includes a random image of a different ring. So maybe not authoritative.]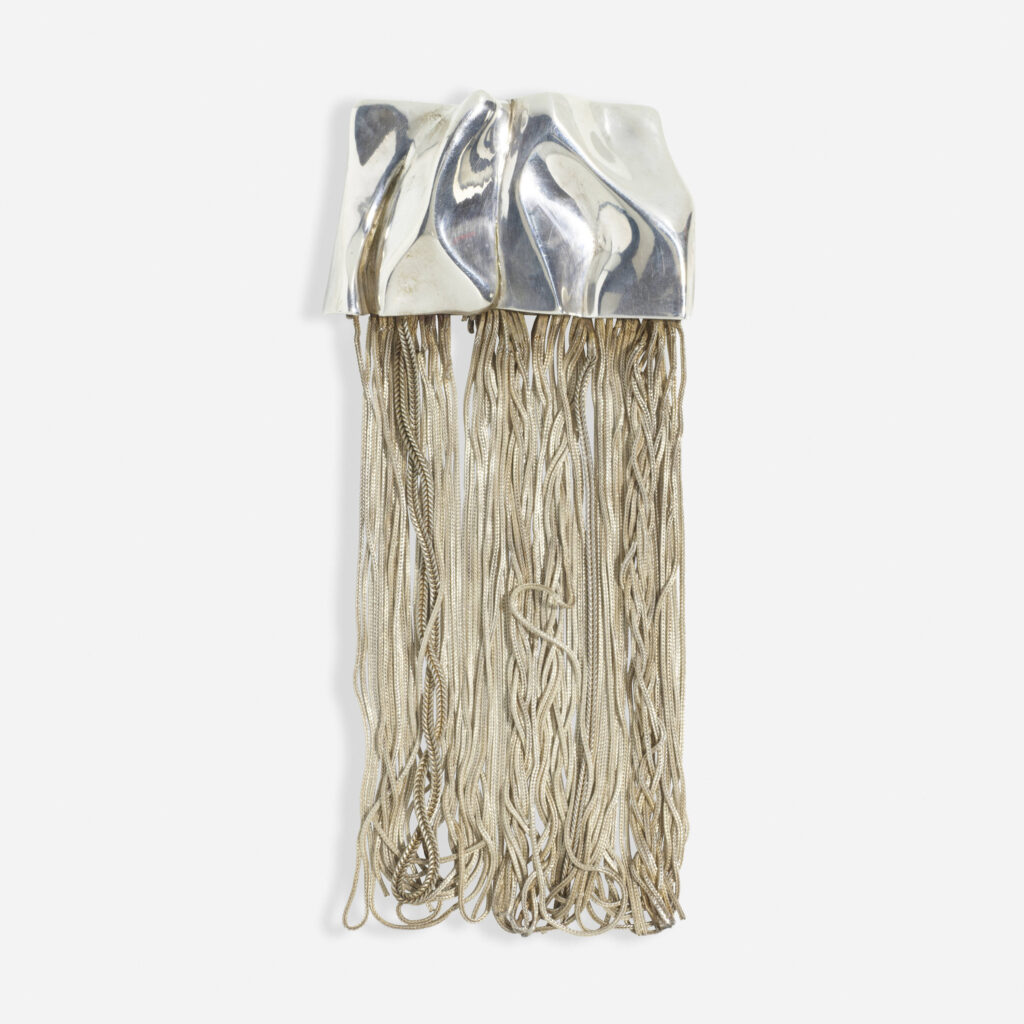 Meanwhile the silver brooch, which hovers over a sheaf of loosely looped chains, and feels like some of Chase-Riboud's sculptures, was published in the April 1972 issue of Craft Horizons. A copy of the magazine is included in the lot.
The pieces come from the collection of Acey Wolgin, who, with her husband Bill, was a collector of post-war art. They lived in Philadelphia, and their collection is coming up for sale at Rago Arts in a couple of weeks.