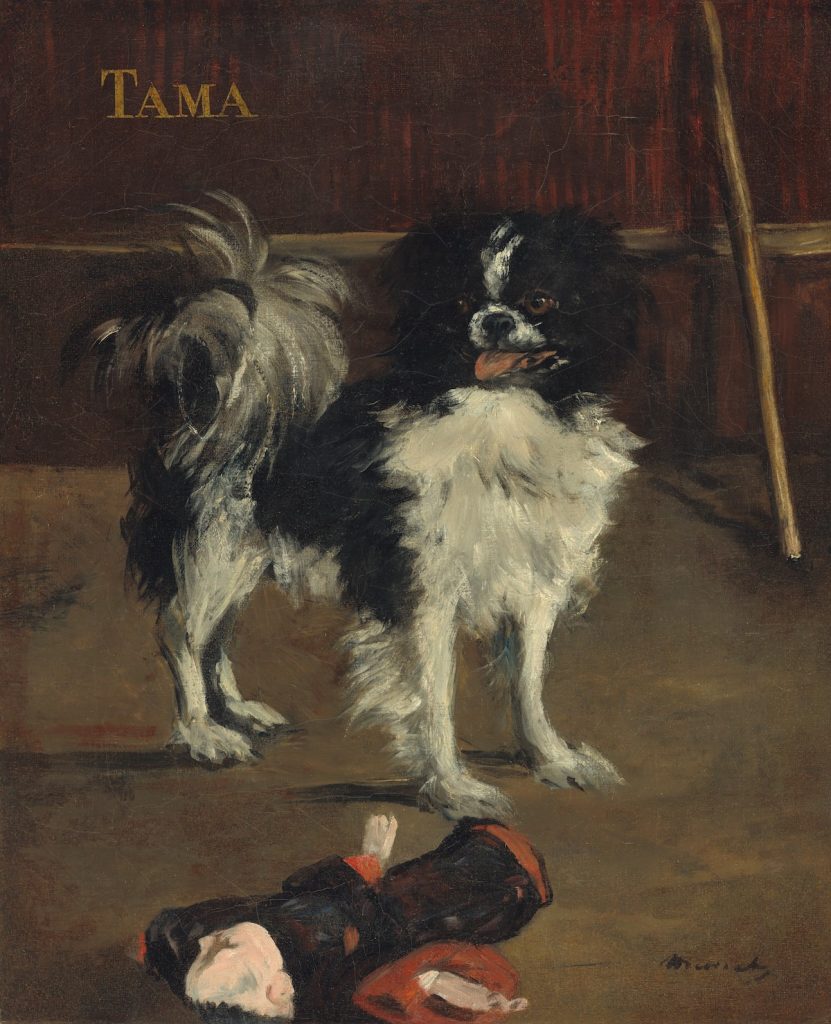 I visited the National Gallery as soon as it reopened because I could. On the last day before everything shut down in March, I debated rushing down to see this kind of minor-seeming show of European plein air painting, but I passed. Except for Degas, it was the only show open, so I saw it, and was buoyed by these small paintings, most of them basically sketches in oil, with a freedom and looseness that would come to be associated with the Impressionists only decades later. These were minor, low stakes paintings, mostly by minor, and sometimes even unknown artists, and they communicated the simplicity and directness of their making.
Which is all fine, but on the way to the exhibition, in a gallery most everyone was just passing through, there were small French paintings from the collection, including four Manets. After unexpectedly weeping in front of a late arrangement of flowers in a crystal vase, I turned to see the National Gallery has two Manet portraits of dogs. Two!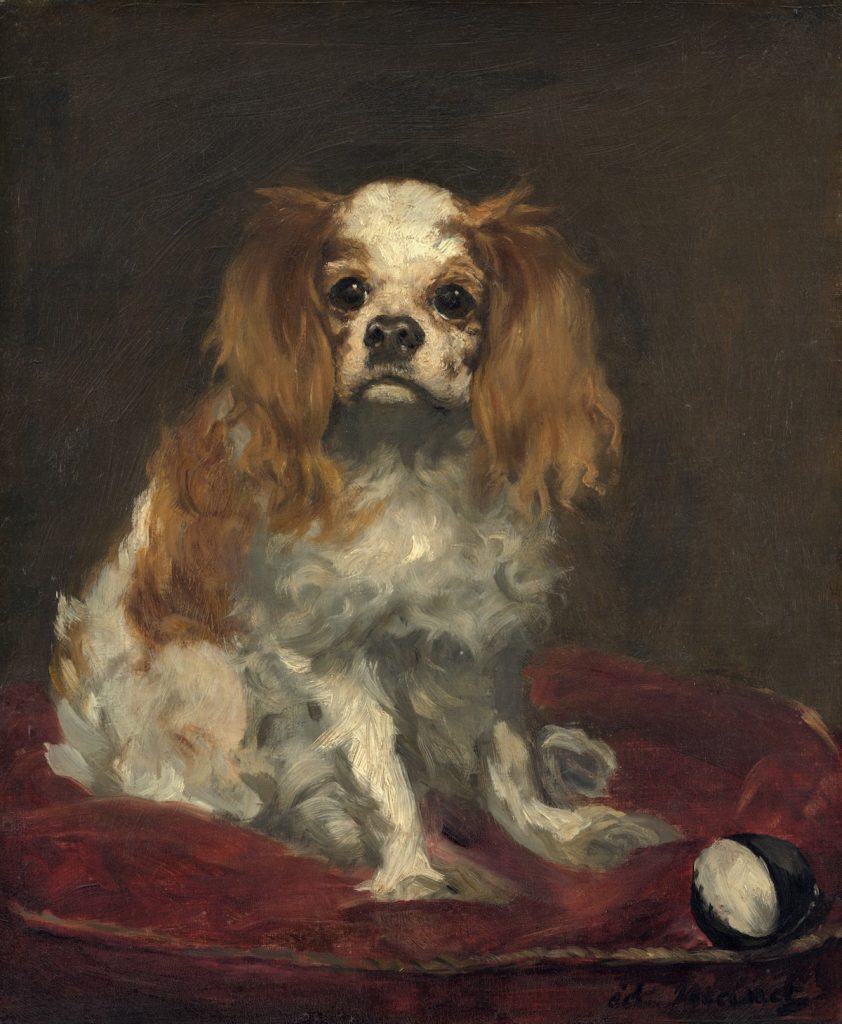 The National Gallery has seventeen Manet paintings, and two are of dogs. What's more remarkable, statistically, anyway, is that Manet only painted eight dog portraits, and the NGA has a full quarter of them. In the fifty years since Manet's catalogue raisonée was updated, only two others have been reproduced in color. Others don't appear to have been seen since at least 1932; some have no history at all beyond their original owner 140 years ago. Manet's dog portraits are not considered important; in fact, they're barely considered at all. But I am now fascinated with them.
Continue reading

"Manet Paints Dog"