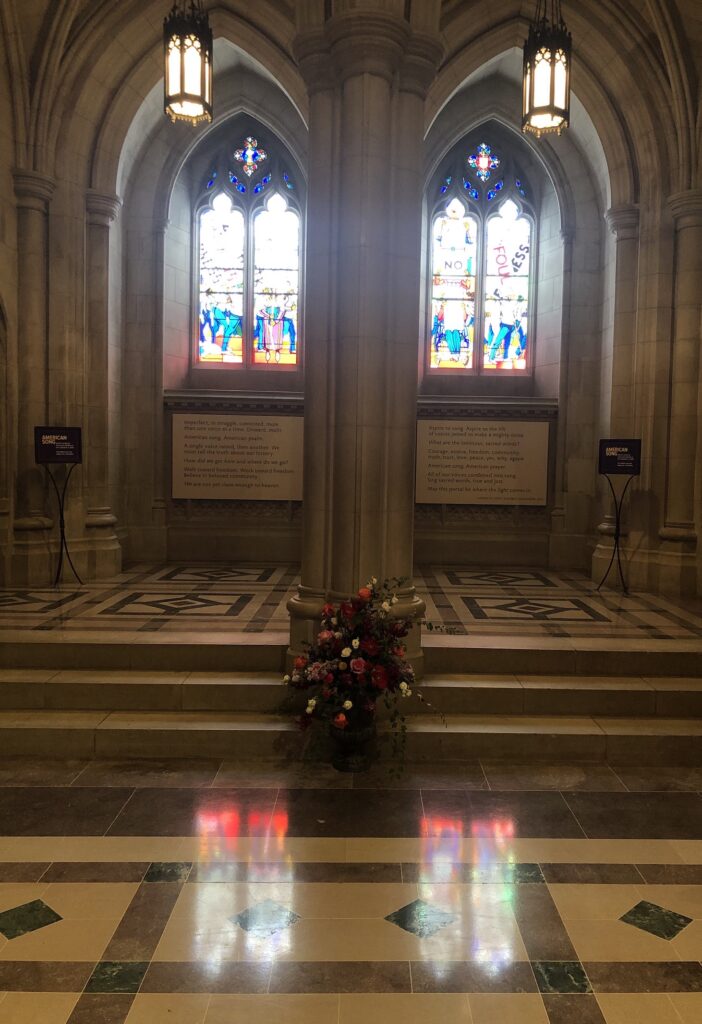 I watched the dedication ceremony Saturday, but I wanted to see the stained glass windows Kerry James Marshall made at the National Cathedral in person before writing about them.
It is, of course, impossible to consider the windows outside of their multiple contexts, including: the fleeting, classical Episcopalian spectacle of the dedication ceremony, whose explicit purpose was to inspire, and which has already floated away from the physical present now of the installation. The Cathedral and its institutional apparatus' reckoning with the white supremacist symbolism literally built into it, over decades; the incremental recommendations and changes made in the wakes of multiple instances of anti-Black violence; the official committees formed amidst the activism of Black students at the Cathedral's schools; and the seemingly relentless drumbeat of white Christianist fascism beyond the Cathedral's walls.
Kerry James Marshall is surely aware of all this. He's been making compelling art all his career for cathedrals built to exclude him. The National Cathedral knows all this, too, obviously; it's what they chose him to do. In a way, or in part. What was the commission, and what, actually, did Marshall do?
Continue reading

"Now (And Then) And Forever"