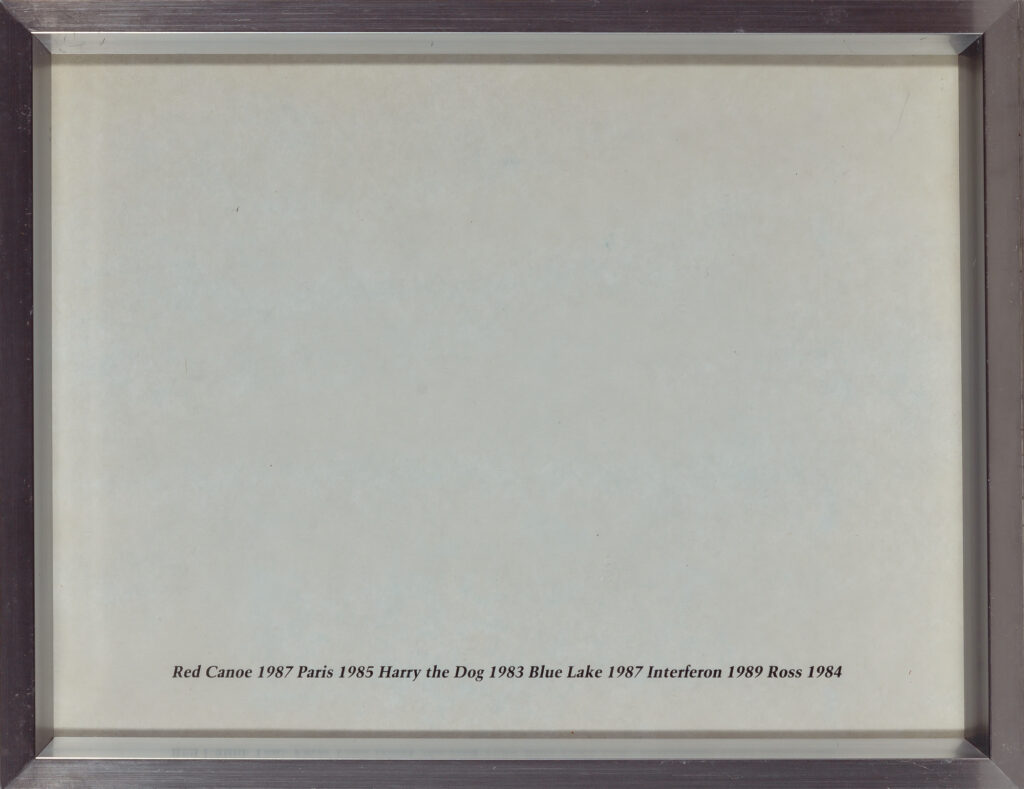 Red Canoe 1987 Paris 1985 Harry the Dog 1983 Blue Lake 1987 Interferon 1989 Ross 1984
We've been here before. As a diptych stack by the artist once endlessly put it, "Somewhere better than this place/ Nowhere better than this place".
Doyle is offering a work by Felix Gonzalez-Torres that threads every conceptual needle. It is an edition. From an endlessly replenished stack. It's in the catalogue raisonée, but not as a work.
Continue reading

"No Title, Felix Gonzalez-Torres"