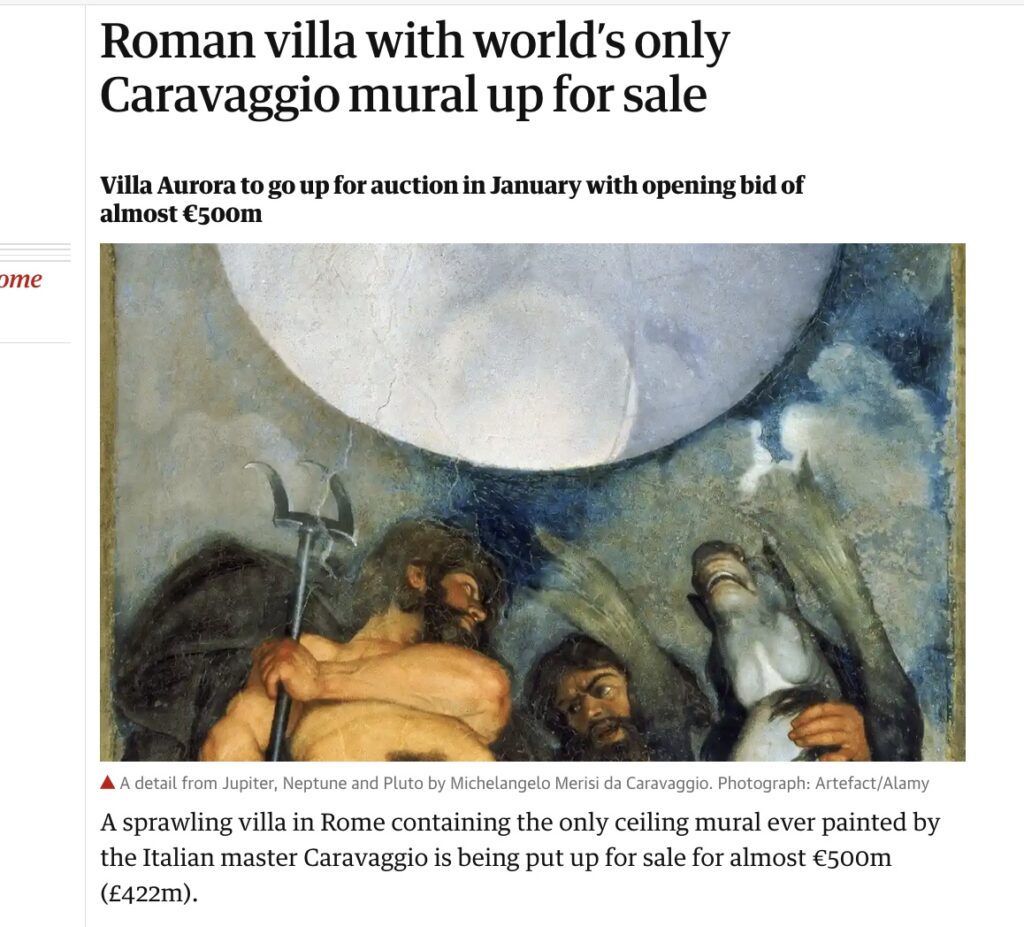 The Casino di Villa Boncompagni Ludovisi in Rome is for sale, and the hook for media coverage is not the Guercino painting in the foyer of radiant Dawn riding her chariot across the glowing sky that gives the house its nickname, Villa Aurora. Instead it's the oddly composed mural on the ceiling of a small upstairs room, the only mural painted by Caravaggio.
It has been appraised somehow at EUR310 million, which helps bring the opening bid for the auction of the former hunting lodge on a half-acre hilltop next to the Borghese to EUR471 million. The Italian state has the right to match any winning bid.
The mural is purportedly on the theme of alchemy; the room it inhabits was initially a laboratory, and housed a distillery. It depicts a celestial sphere flanked by three nude gods, Jupiter, Neptune & Pluto–the model is the artist himself, who was 25 years old in 1597–letting it all hang out in extreme perspectival, toga-less majesty.
Which prompts two questions, one historic, one contemporary: what are the circumstances under which a 25-year-old emerging artist paints himself nude, three times, towering over the viewers below? And why is it so hard to figure out which way the mural is facing? Because it is reproduced in both orientations almost equally.
Continue reading

"Flipping Caravaggio"