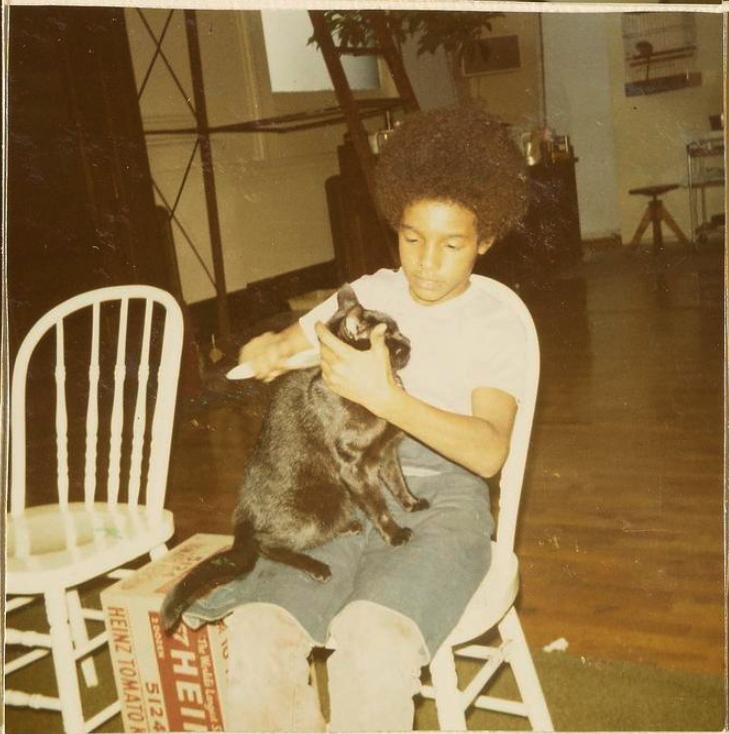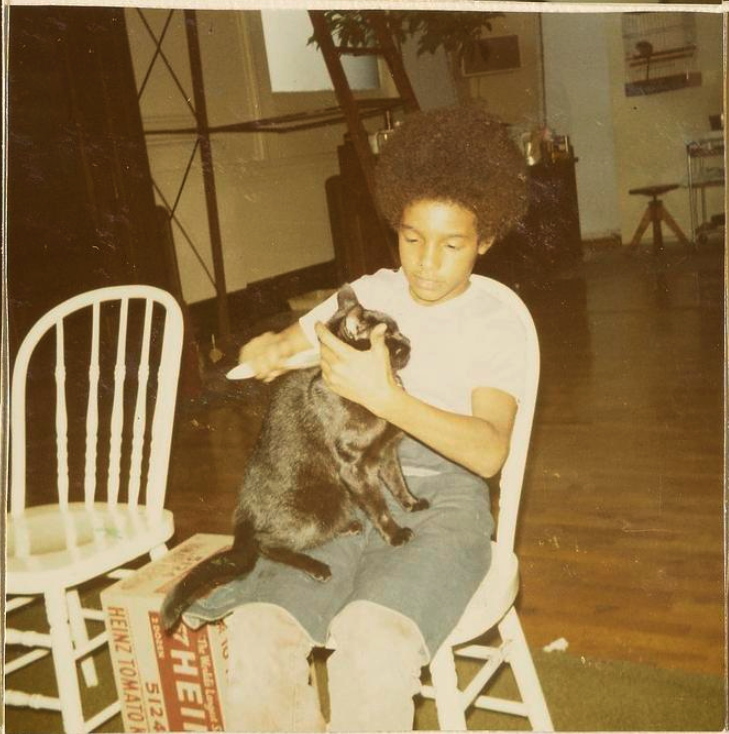 Hi, are you or do you know Hicri, the 10 year-old or so kid in the picture brushing Jasper Johns' cat? With the grape-eating monkey in a cage behind you? If so, I'd love to hear your story.
This was October 1971, Johns had his studio at The Bank, as it was called, a sprawling 1912 building at 225 East Houston St, on the corner of Essex. Artist/writer Suzi Gablik took these photos and captioned them in her scrapbook as Hicri & Jap. Gablik's scrapbooks are now in the Archives of American Art.
It's possible Hicri'd hang out there while his mother or some other family members worked for Johns; there's a snapshot of Hicri in Johns' kitchen corner, surrounded by the preparations for a meal or a party. There's a photo of Hicri helping Jap carry stuff to a cab, and it's labeled "Off to St. Maartens."
Some folks at the AAA had wondered what Johns' cat's name was, and I thought Hicri might know. He'd probably be 57-58 by now. (Hicri, that is, not the cat.) Me, I just wonder what it was like hanging around the studio back then; it seems unimaginable, but probably memorable. So Hicri, HMU.
Continue reading "You Mean The Hicri Who Hung Out With Jasper Johns?"