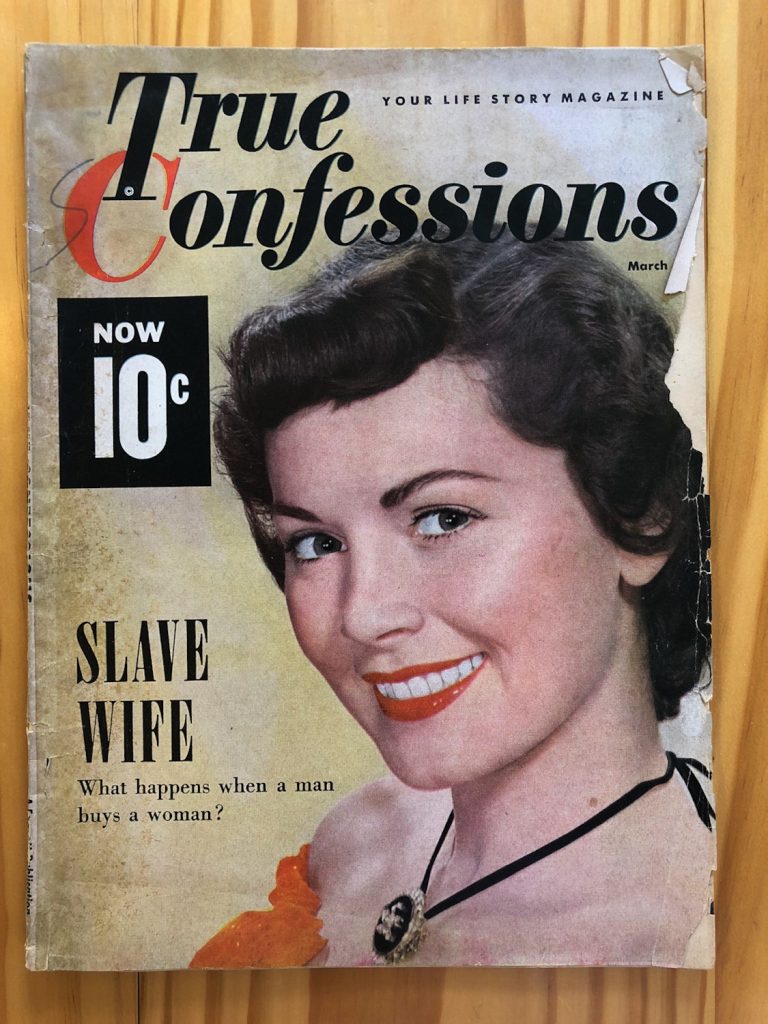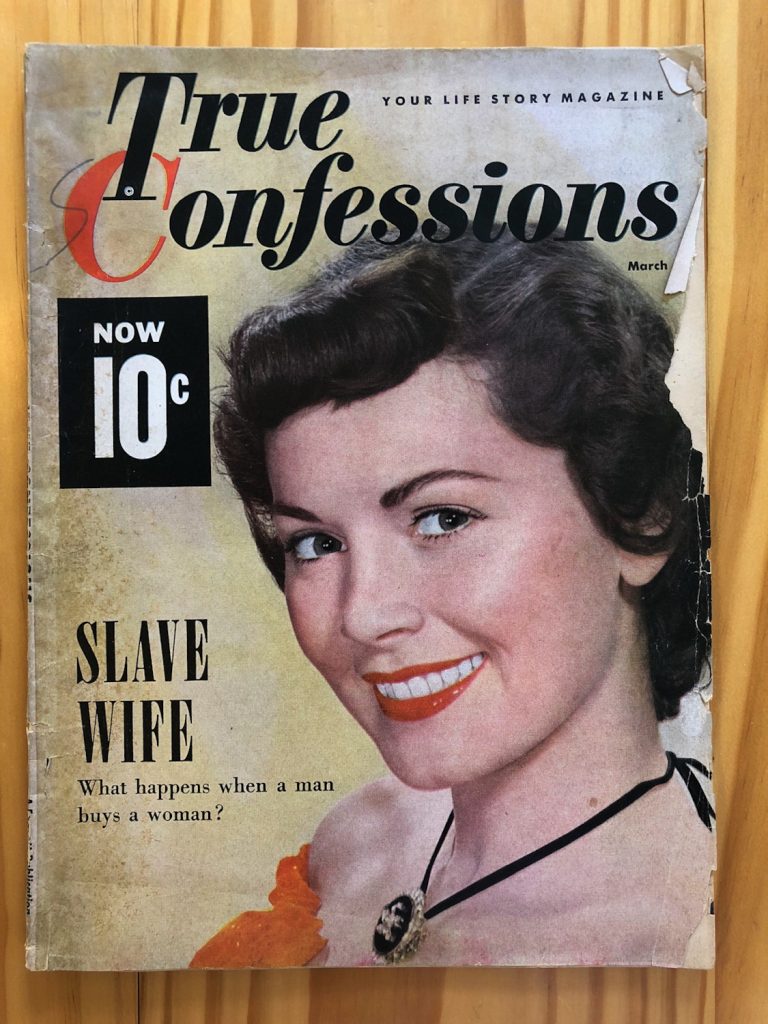 The big score in my search for the collage elements of Robert Rauschenberg's lost painting, Should Love Come First? was the magazine clipping that said just that.
It turns out to be from True Confessions, a women's sex and relationship advice magazine. The article was written, apparently, by a reader named June soliciting advice for handling her man. I gave a brief recap of the article in Panorama, and there's a picture which shows the pullquote, which does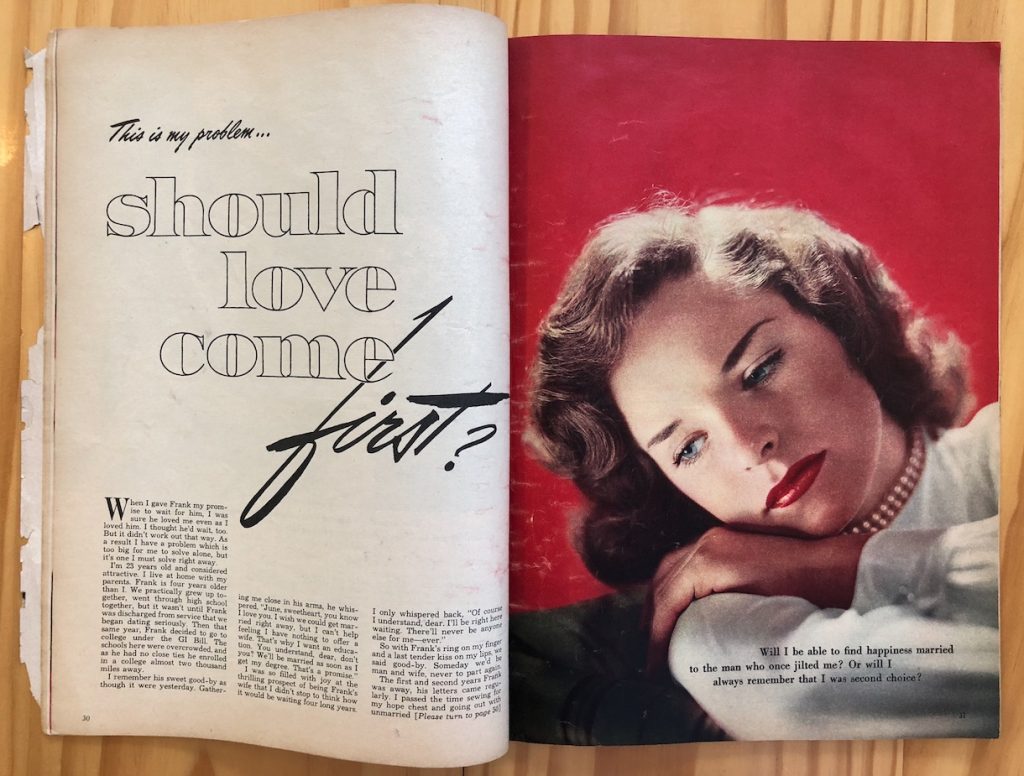 seem to resonate with the situation of Rauschenberg, his new, pregnant, wife Susan Weil, and Rauschenberg's new squeeze Cy Twombly, at the moment the painting was made:
Will I be able to find happiness married to the man who once jilted me? Or will I always remember that I was second choice?
But I have transcribed the whole thing here. And I now feel sort of compelled to look for the responses that True Confessions readers gave "June" about taking her man–and his new baby–back. What do YOU think she should do? Leave your answers in the comments! Continue reading "This Is My Problem…Should Love Come First?"