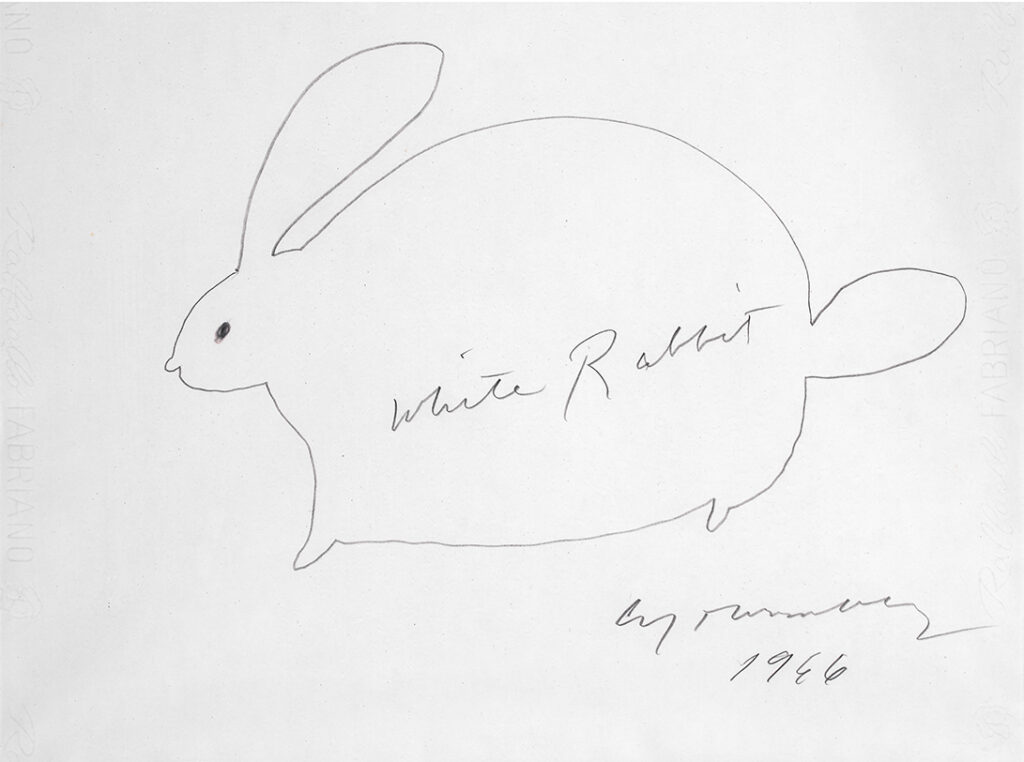 A Cy Twombly drawing of a white rabbit would be interesting enough on its own. But you're saying a Cy Twombly white rabbit drawing is at Sotheby's Milano with this disclaimer? What does it MEAN?
"This work is registered in the Cy Twombly Foundation, Rome, in the 'Memorabilia' department. 'Memorabilia' are drawings or small works by the artist that the Foundation plans to publish in a specific catalogue."
THE MEMORABILIA DEPARTMENT. IS PUBLISHING A CATALOGUE.
Heisenberg's Rabbit Update: Perhaps noticing the blogger staring in awe through the screen, Sotheby's has updated the text about the organizational and taxonomical structure of the Fondazione:
"This work is registered in the Cy Twombly Foundation, Rome, in the 'Memorabilia' section. In the memorabilia section are gathered all the works, as quick sketches or pieces whose subjects are not typical of the artist's work."
Continue reading

"Cy Twombly Memorabilia Department"