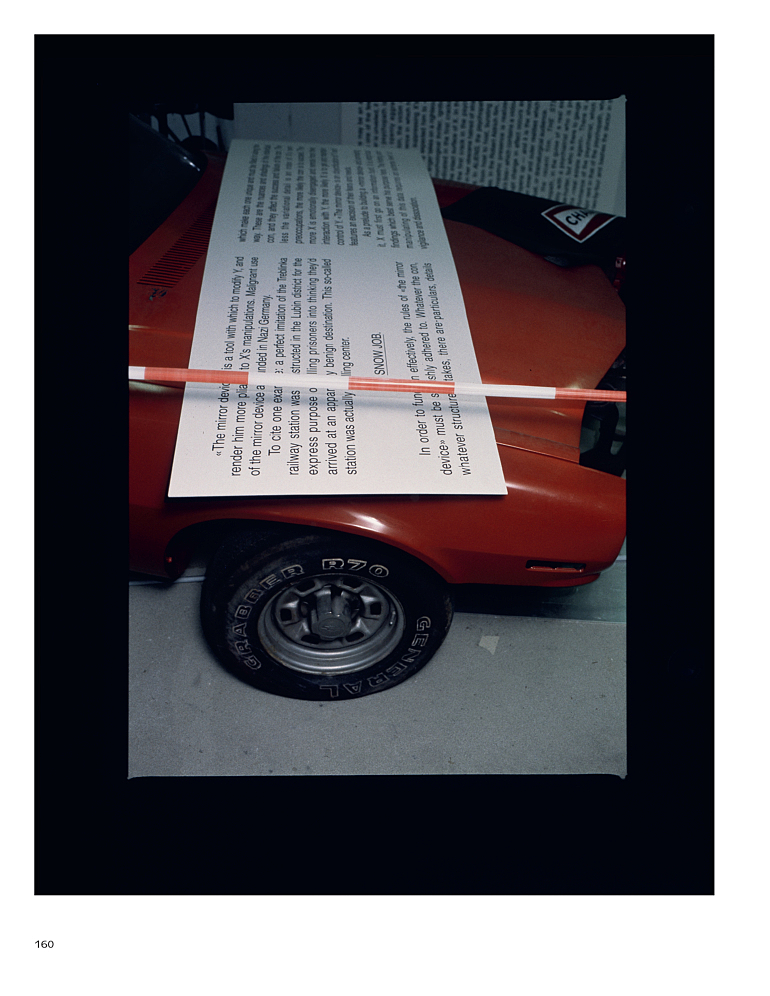 Two years after her retrospective in Frankfurt, Cady Noland has opened a show in New York that includes new work. It is in support of The Clip-On Method, a new, 2-volume publication of her work and writing, edited by Rhea Anastos. The title calls to mind Clip-On Man, a 1989 print on aluminum work based on a Charles Gatewood photo of a wild-looking executive at Mardi Gras with multiple Budweiser six-pack rings clipped onto his belt.
The website announcing the book and show at Galerie Buchholz, states that, "Publishing photographs of the work of Cady Noland without the express permission of the artist will be viewed as copyright infringement."
I have not seen the show in person yet, so this post is based on viewing many infringements on Instagram in the three days since the show's unannounced opening.
Continue reading

"Cady Noland New Work"