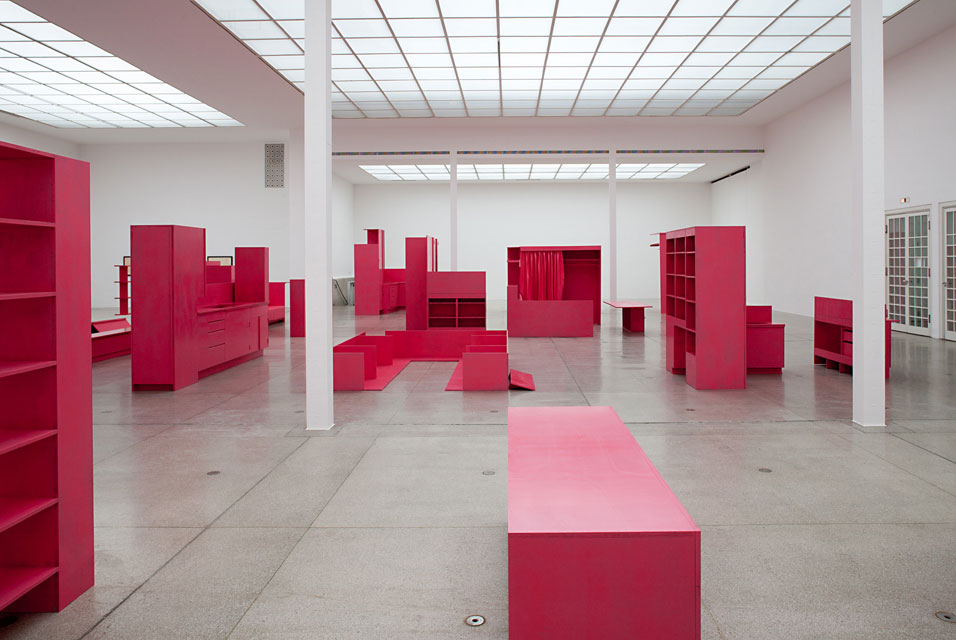 You may remember Stephen Prina from such blog posts as Stephen Prina's Exquisite Corpse: The Complete Paintings of Manet helped inspire the 1:1 scale certificates of authenticity for Facsimile Objects.
I remembered him today as Stephen Prina made two housefuls of Rudolph Schindler furniture and then monochromed them all the 2011 Color Of The Year, PANTONE® 18-2120 Honeysuckle.
What I'd forgotten about Prina's 2011 show at the Secession in Vienna [which also showed a] was that it was based on a memory from the 1980s of stumbling across a Schindler built-in desk that had been painted pink, and which had been ripped from its original site, and put on display in a La Brea Avenue shop window.
And then I re-read Thomas Lawson's Secession catalogue essay, reprinted in East of Borneo in 2013, when Prina's show opened at opened at LACMA as part of Pacific Standard Time. And how Rudolph's ex-wife Pauline Schindler lived at the two-family Kings Road House longer than anyone: from 1922 until the couple split in 1927, and then from 1938 until her death in 1977. And that at some point after Rudolph's death (in 1953), she laid down carpet over the concrete floor, and painted the woodwork in her half of the house pink.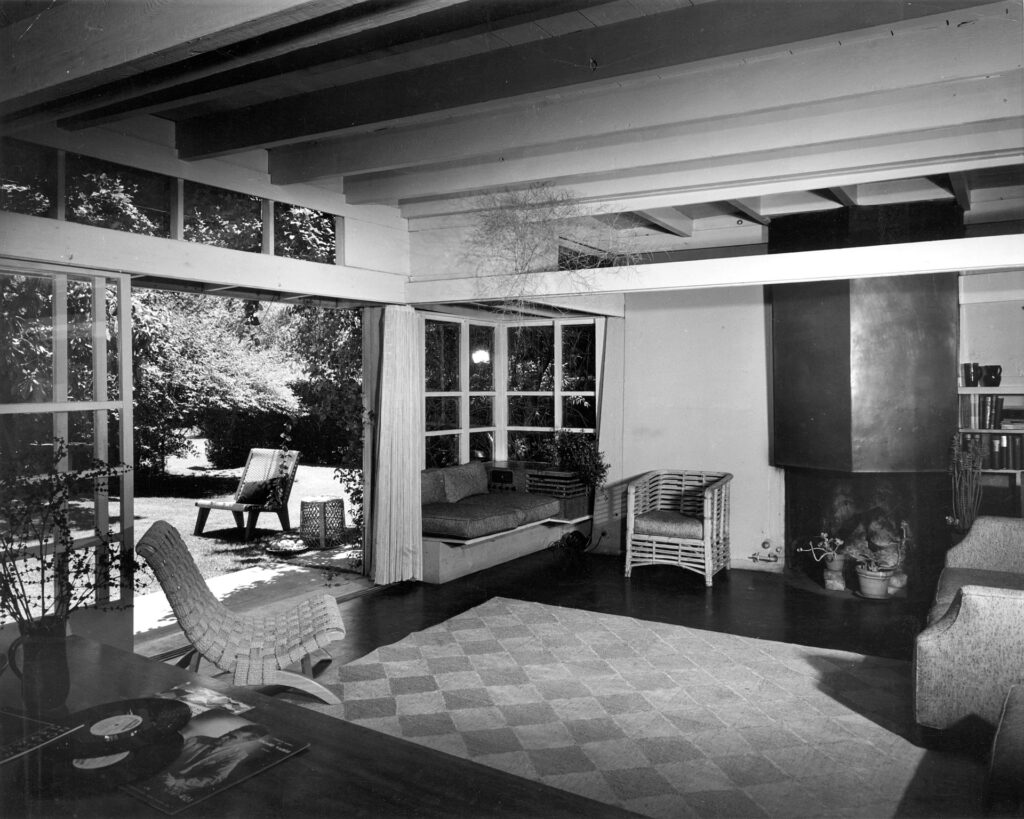 When the Friends of Schindler House bought Kings Road in 1980, the decision was made to restore it to its earliest, rawest state, when the house was only architecture, and not the hive of community and cultural exchange it became.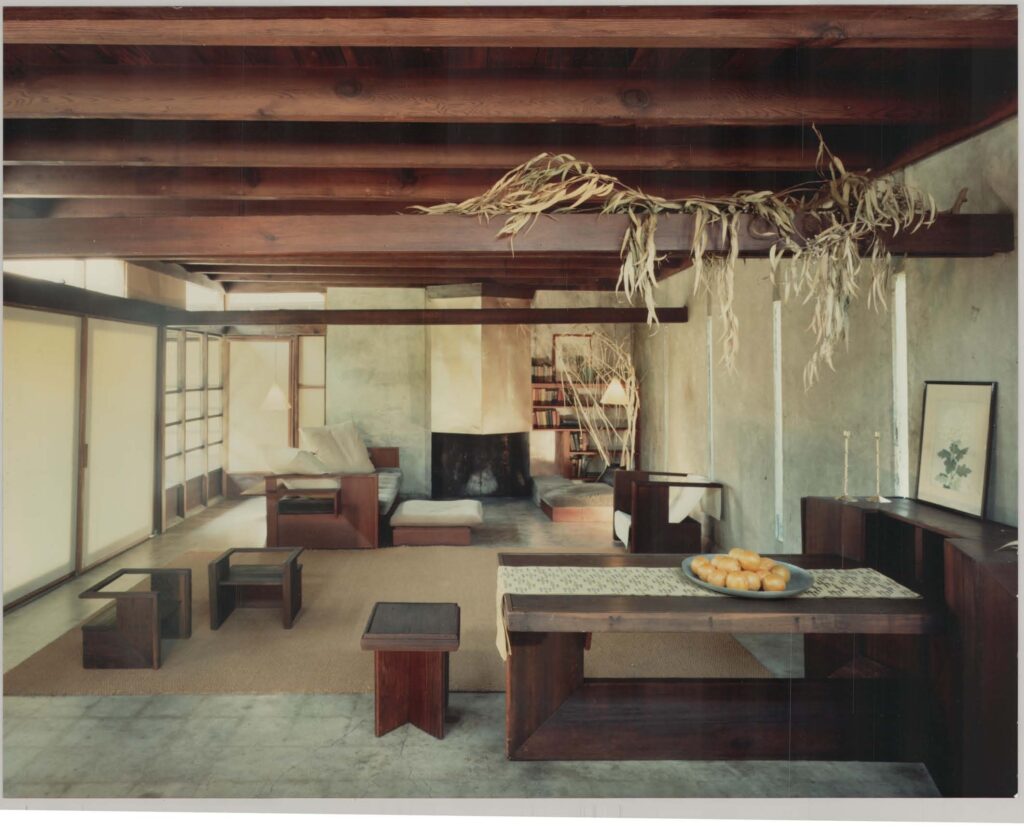 Shulman shot it again in 1991 for Domus, [above] which shows the austere model house incarnation before MAK Center moved in [below].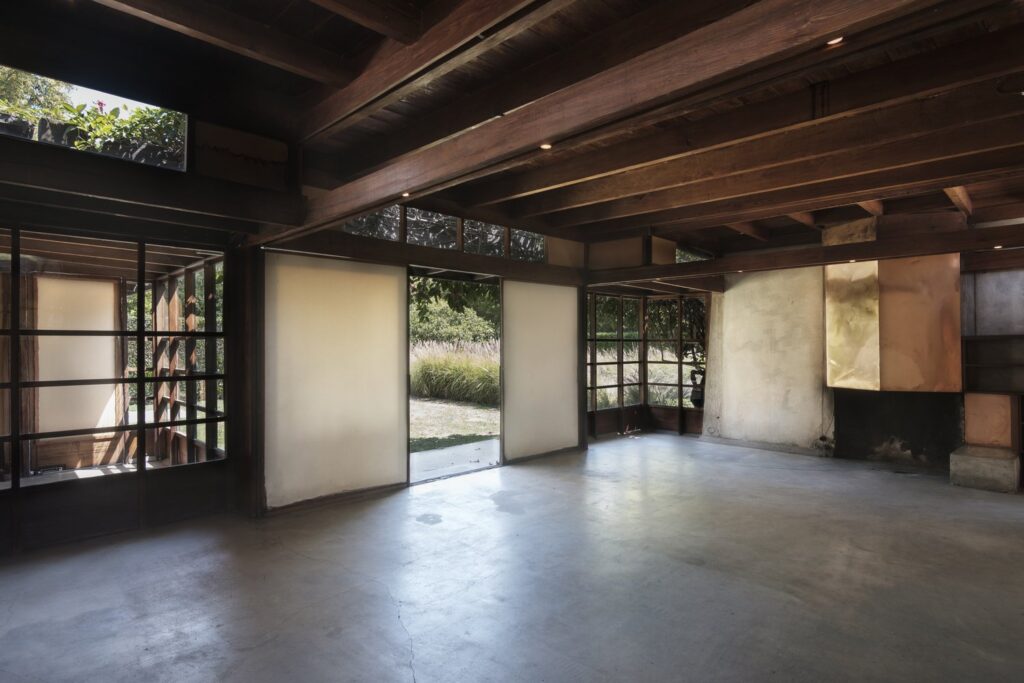 Don't get me wrong; I've been living in a Schindler Kings Road House in my head for most of my adult life. I've debated the legitimacy of adding radiant heat flooring to my exact replica, and whether tilt-up walls can be cast offsite.
But as we reach the house's 100th year, somehow the passage of time never occurred to me. That the house didn't always look exactly. like. this. That it doesn't even look exactly like it did when I first saw it. Now I feel free to imagine Schindler house painted pink. And I, for one, would like to see it.
Also, and maybe I should have put this at the top, because who ever reads down this far, if you have the catalogue for Prina's 2011 show, please let me know? I'd love to read his interview with Annette Südebeck, but not so much that I want to spend $175 on the book. Thanks!