"Damn you!" campaign results
By

greg

on May 25, 2002 8:32 AM
find more greg.org posts about
:
Since 2001 here at greg.org, I've been blogging about the creative process—my own and those of people who interest me. That mostly involves filmmaking, art, writing, research, and the making thereof.

Many thanks to the Creative Capital | Warhol Foundation Arts Writers Program for supporting greg.org that time.

comments? questions? tips? pitches? email
greg [at] greg [dot ] org

find me on twitter: @gregorg

about this archive
Category: souvenir (november 2001)
recent projects, &c.
Chop Shop
at SPRING/BREAK Art Show
curated by Magda Sawon
1-7 March 2016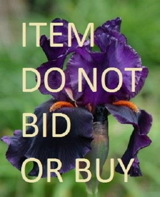 eBay Test Listings
Mar – Dec 2015
about
|
proposte monocrome, rose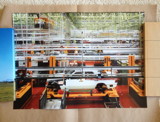 It Narratives, incl.
Shanzhai Gursky & Destroyed Richter
Franklin Street Works, Stamford Sept 5 - Nov 9, 2014
about
|
link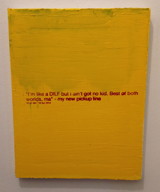 TheRealHennessy Tweets Paintings, 2014 -
about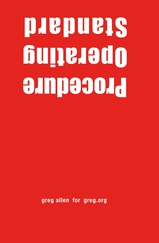 Standard Operating Procedure
about
|
buy now, 284pp, $15.99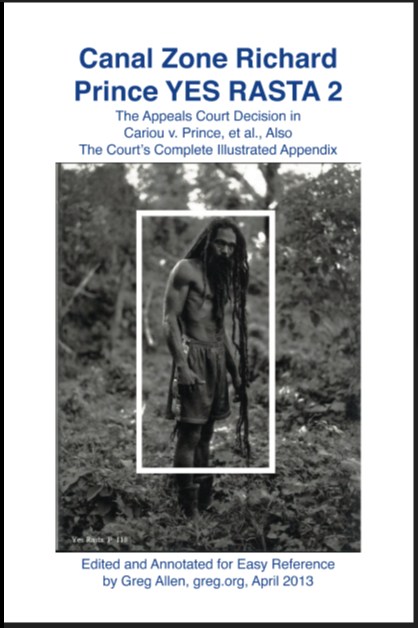 Canal Zone Richard Prince
YES RASTA 2:The Appeals Court
Decision, plus the Court's
Complete Illustrated Appendix (2013)
about
|
buy now, 142pp, $12.99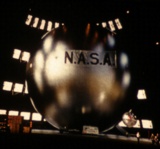 "Exhibition Space"
Mar 20 - May 8 @
apexart
, NYC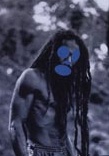 HELP/LESS
Curated by Chris Habib
Printed Matter, NYC
Summer 2012
panel &c.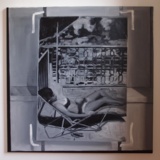 Destroyed Richter Paintings
, 2012-
background
|
making of
"Richteriana," Postmasters Gallery, NYC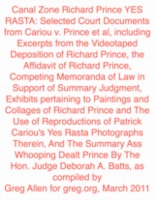 Canal Zone Richard
Prince YES RASTA:
Selected Court Documents
from Cariou v. Prince (2011)
about
|
buy now, 376pp, $17.99