And speaking of art and politics....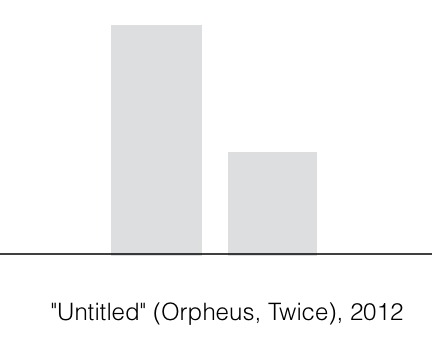 I am stoked to announce my participation in "Domestic Objects," at Bridge Gallery on the Lower East Side. The show opens tonight, Wednesday, September 5th, and runs through October 18.
In addition to my piece, the show includes work by John Powers, Susanna Starr, and Jer Thorp & Diane Thorp. "Domestic Objects explores concepts of our constructed private spaces, belonging, family, domesticity, and material possessions."
Which seemed to me like an excellent context and time for "Untitled" (Orpheus, Twice), 2012. It's a piece I've actually been thinking about for a couple of years, but this is the first time it will be installed.
I've been thinking about art that doesn't exist, and why not. "Untitled" (Orpheus, Twice), 2012, is a speculation, or a wistful reimagining, of Felix Gonzalez-Torres' 1991 work of the same title. I'll probably write more about it later, and how it came to be, but now I'm going to hit the road.
If you're able to make the opening tonight, it'd be great. Otherwise, I hope you'll get to see the show while it's up.
Domestic Objects, 5 Sept - 18 Oct, Bridge Gallery, 98 Orchard St (Del/Ess) [bridgegalleryny.com]