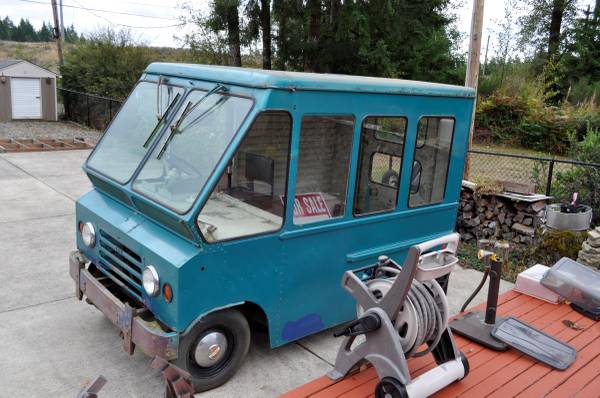 Except for every Grumman LLV I pass, I've never wanted to turn a mail truck into a slicked out room-on-wheels as much as I want this 1965 Kaiser Jeep FJ-6A Fleetvan.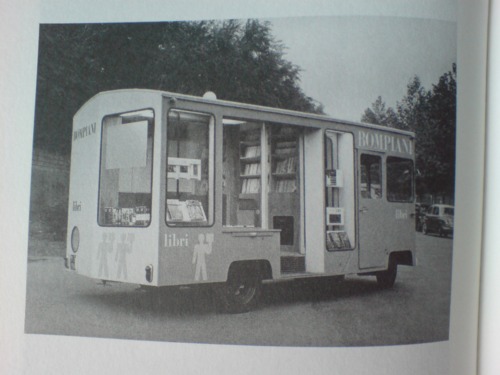 And since the USPS is not letting the Grummans loose in the wild yet, this Jeep may be my best chance. I mean, check out that glass, it may even be better. I could totally park that as an office somewhere. Or a roving gallery. Or a podcast studio. Or an Enzo Mari mobile bookstore. This is Cabin Porn™ I can get behind.
Hm, actually, after reading through all the projects, rat rods, parts salvages and failed snowcone stand dreams in the FJ boards at ewillys.com, I may pass.
Hard to find 65 FJ-6A Fleetvan - $3500 (Grapeview) [seattle.craigslist.org via bringatrailer.com]
Which, given the ad histories here, seems a little high [ewillys.com]
Previously, most definitely related: Bombiani Librimobile, 1955, by Enzo Mari