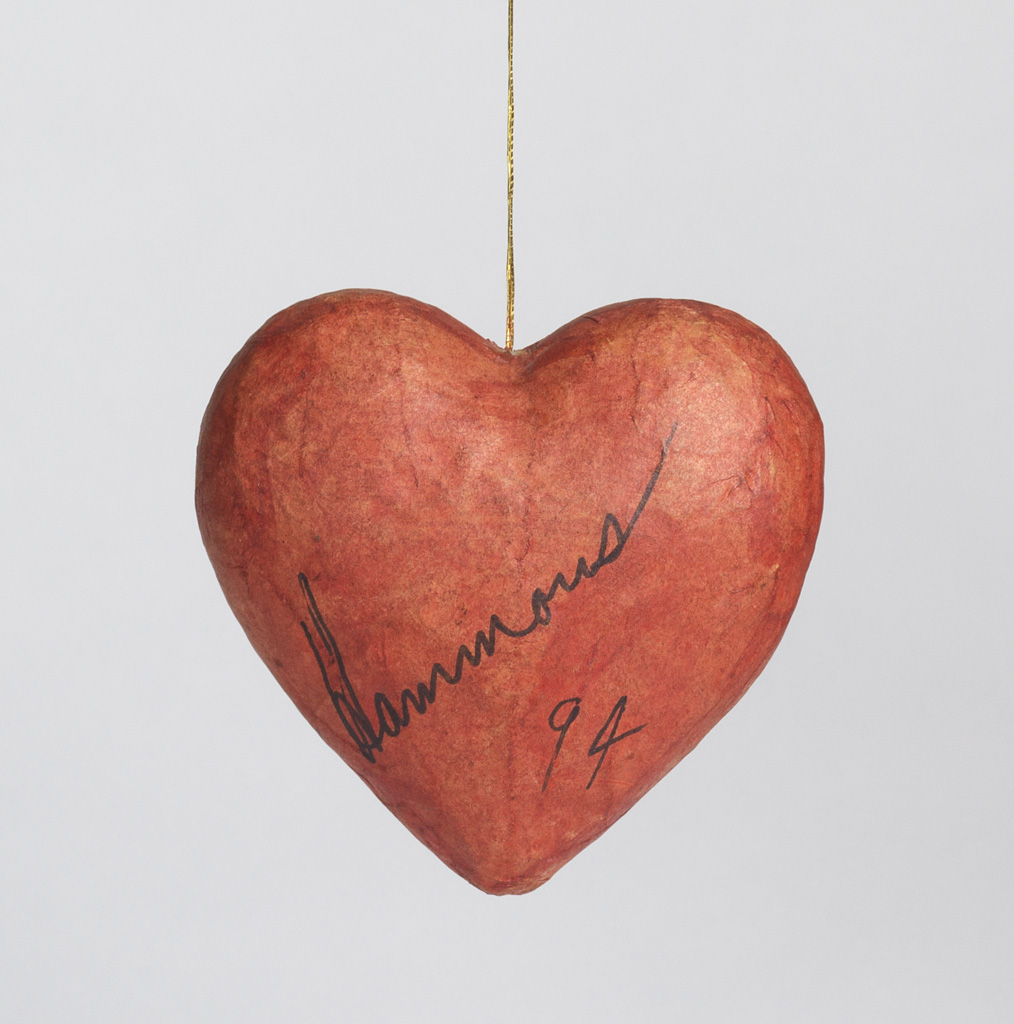 Untitled (Heart), 1994, via swann
This is a papier mache heart ornament signed by David Hammons, which he gave to Sara Penn in 1994. Penn was the owner of Knobkerry, a Tribeca dealer of African and Asian textiles and home furnishings which Hammons filled with work in January 1995.
Infiltrated might be a better word. Hammons made work by, with, and around Penn's merchandise, combining cultural signifyin objects to create charged puns. [The show was the hook for one of my favorite texts on Hammons' work, "Wreaking Havoc on the Signified", by Coco Fusco in Frieze.


Untitled (Fly Swatter), 1992, image via swann
Anyway, it looks like Penn accumulated a nice stash of Hammons swag. In 2008 a small African American Flag (1990) and Untitled (Mona Lisa), a little, postcard-size collage from Penn sold at Swann, the NY auction house. The collage is dated 1989 and has "Marry, Christmas David" inscribed on the back. A five-foot long sculpture titled Untitled (Fly Swatter) (1992) sold in 2010. It was called "The World's Most Expensive Fly Swatter?" after blowing out the estimate.
Sounds like the Knobkerry show was a long time coming. Also that David Hammons probably has an off-the-hook Christmas Tree.
Oct 6, 2016 | Lot 168, David Hammons, Untitled (Heart), 1994, est $6-9000 [swanngalleries.com