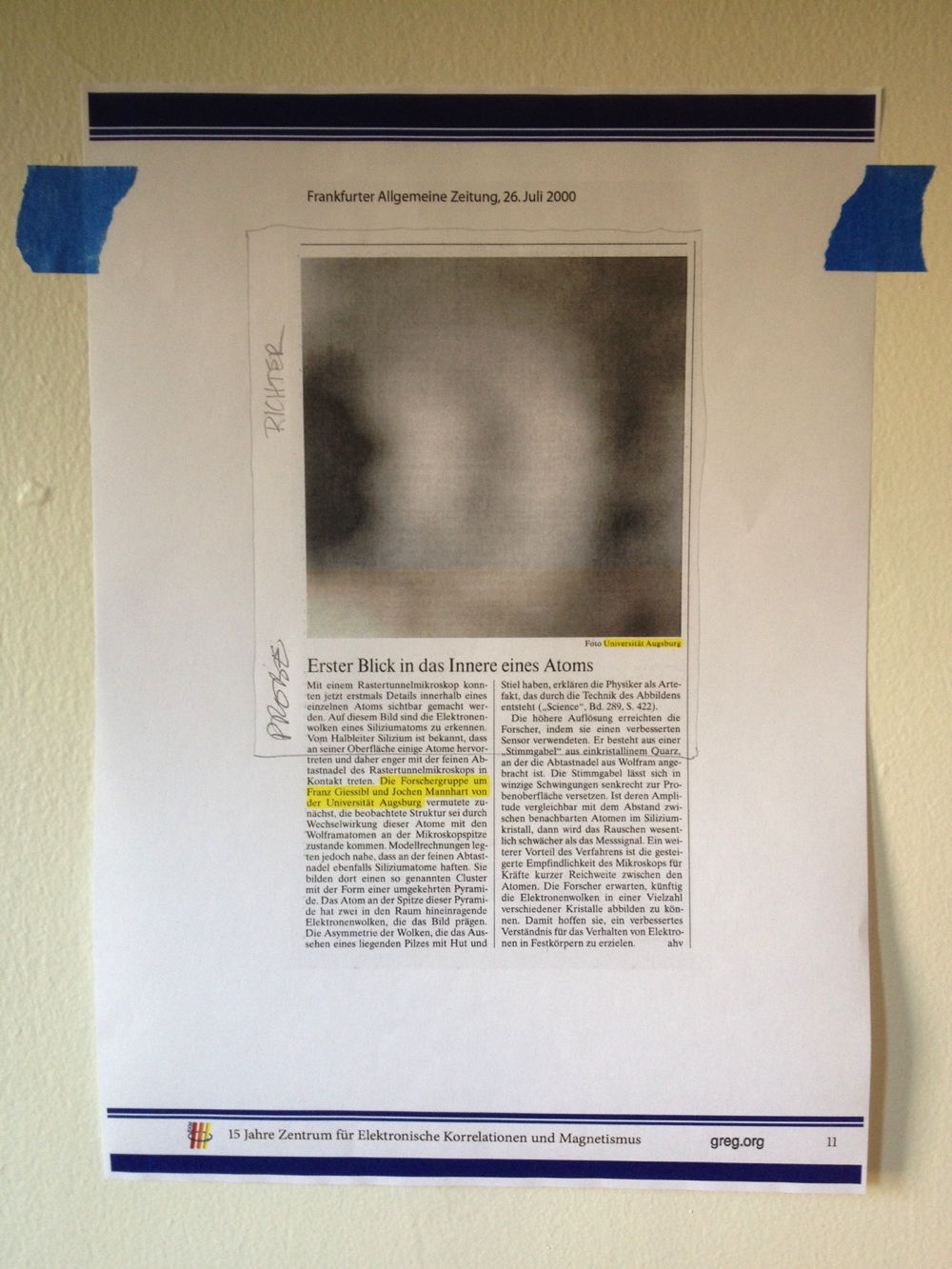 greg.org Untitled (Erster Blick), 2016, digital print and graphite on white bond, 38.6 x 27.3 cm (uncropped), ed. 100+20+10+6
I'm pleased to offer a limited edition, a sort of palate cleanser for Frieze London, an amuse bouche if you will, for FIAC.
Untitled (Erster Blick) is a digital inkjet print and graphite work on white bond. It is a slightly enlarged facsimile of a page from the press clippings archive of the Zentrum für Elektronische Korrelationen und Magnetismus at Universität Augsburg's Institut für Physik.
It will be available until Thursday, October 27, when bidding opens at Christie's Kensington for Gerhard Richter's Erster Blick, a slightly enlarged illustration from the Frankfurter Allgemeine Zeitung published on 26th July 2000. The First Open Prints & Multiples sale is scheduled to begin at 2:00PM London (1:00PM UTC), and Richter's work is Lot 76, so perhaps a little after 3:00? But don't dally. And don't come looking for mine if you lose out on Richter's, because it will be gone, and you will lose twice.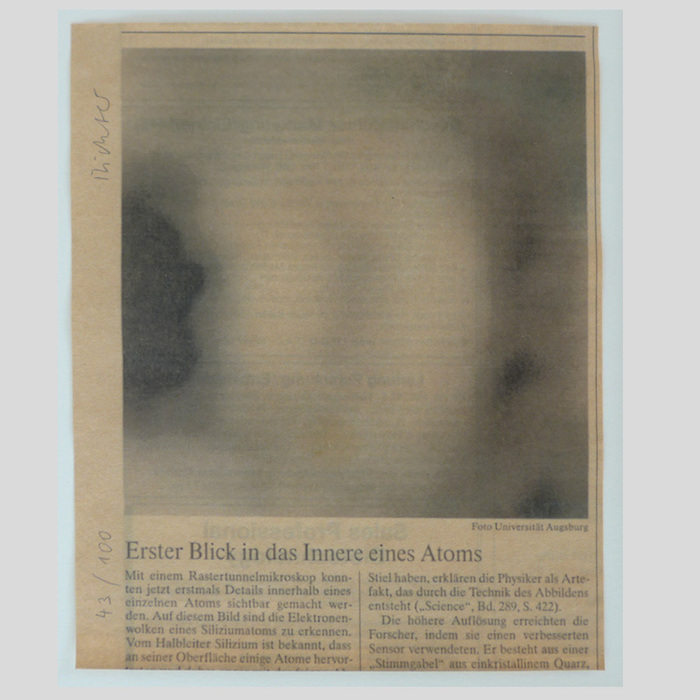 Lot 76 | Gerhard Richter, Erster Blick, 2000, offset print, 18.2x15.1cm, ed. 100, plus 20, 10 TP, 6 TP, est. GBP 2000-3000. via Christie's
Following Richter's offset print, Untitled (Erster Blick) will be available in an edition of 100, plus 20 Roman numeral copies, plus 10 trial proofs, plus 6 other trial proofs, marked Probe. All will be numbered, signed, and stamped. It is the artist's intention they remain uncropped, but who knows? It's a wild world out there.
[UPDATE: Thanks to all, and to those getting more than one, that's fine, awesome even, but please consider others in your voracious collecting frenzies. Also, the prints will be numbered/designated in the order listed above. So if fewer than 100 prints sell before the auction, there will be no proofs. So buy early, then buy late? I really have no idea how this thing will play out.
The price for Untitled (Erster Blick) is $US20, shipped. Or it was. The edition is closed and no longer available. Thanks to the collectors and connoisseurs who purchased prints, they will be produced and delivered promptly, stay tuned.
UPDATE: Oh wow, the Richter didn't sell [either, ha].
Previously, related: Untitled (Tanya), 2014