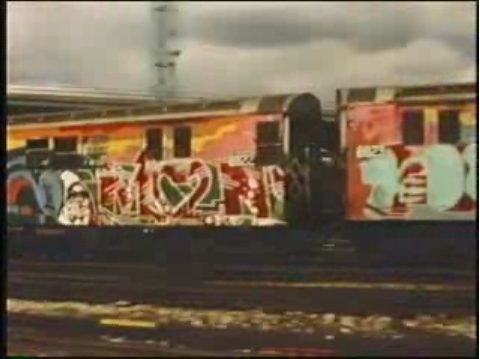 Wow. I can't believe this was shot in 1977. Stations of the Elevated, Manfred Kirchheimer's remarkable documentary--is art documentary a genre?--of New York City's graffiti-saturated trains and their environs is a total throwback feast. The film puts graffiti into the larger context, contrasting the tagged-up trains with the visual cacophony of officially sanctioned paintings of the day: billboards. For 45 engrossing minutes, the lost texture of mid-70's New York rolls by, accompanied by a Charles Mingus soundtrack.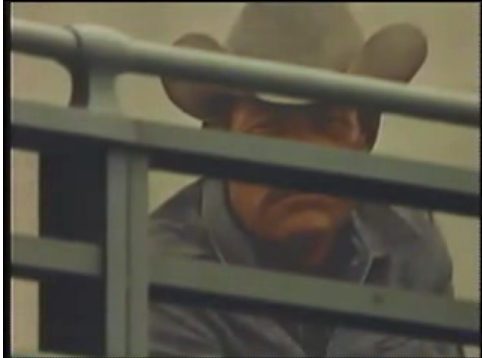 A Washington Heights native who might've been expected to criticize the poor, non-white graf artists who moved into the neighborhood, Kirchheimer instead provides a sophisticated and persuasively sympathetic view of a visual language that challenged the corporate marketing machinery on its own terms: painting.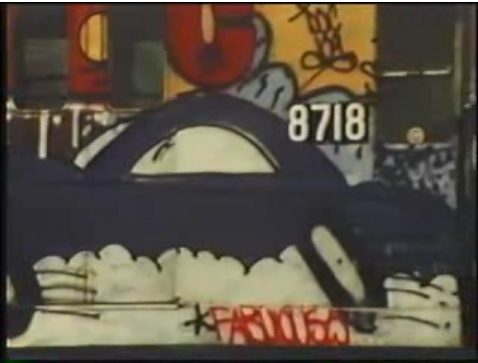 It's ridiculous to say it out loud, but I'd forgotten that they used to paint billboards. It's incredible how familiar yet utterly alien the advertising landscape of Stations is to 2007 eyes. Those billboards are stunning, as if the whole of the Bronx were painted by Mel Ramos.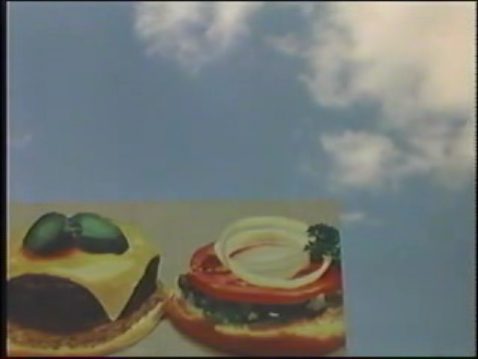 As recently as 30 years ago, painting was not [just?] a twee, aesthete's diversion, cloistered in the museum; it was a mass medium of daily communication. When graffiti artists took up their paint, it was the default medium of expression, not only in galleries, but right there along the tracks.
Stations of the Elevated was screened at the 1981 NY Film Festival, and it's been released before on VHS. According to a letter the filmmaker wrote to the NY Times last fall, Stations and a follow-up doc, Spray Masters were supposed to be released on DVD in the spring of 2007. So far, though, there's nothing online.
The entire film is on YouTube at the moment, chopped up into the Tube's mandatory <10 minute segments. It's a great taste, but it'd be so worth it to get a clean transfer on DVD.
Stations of the Elevated, in 5 parts [youtube, images, too]