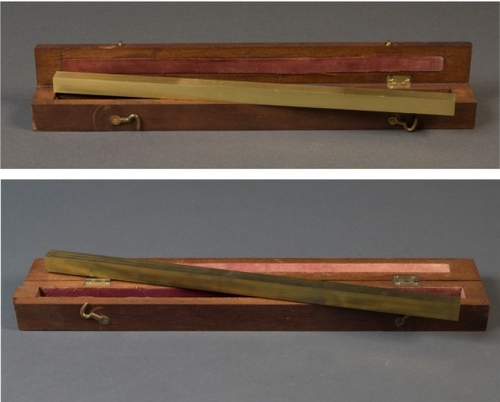 The curators of NIST's collection of historical and scientific artifacts have thrown open the racks in hopes of crowdsourcing the origins of some unknown pieces.
On top of the list: this brass one foot scale, in a handy, fitted, velvet-lined travel case, which is obviously the inspiration for Walter de Maria's High Energy Unit [also here]. Love that thing.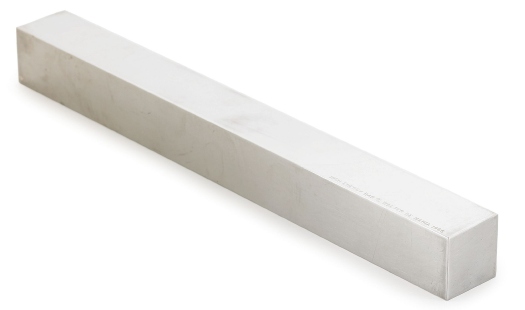 Anyway, case closed. What else ya got, NIST?
One Foot Scales: NIST Digital Collections crowdsourcing initiative [nistdigitalarchives]