Whenever they go to a foreign country, the Bush-Cheney people like to show respect for the quaint local culture, and Hawaii is no different.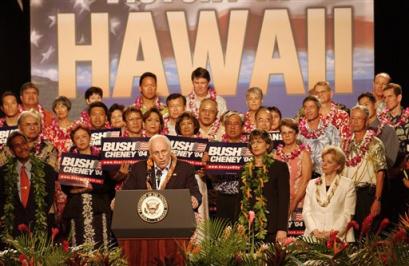 Dressing the natives in their colorful local garb and dressing the stage with indigenous plantlife? That's just like their trip to Africa.
And thoughtfully providing a caption to let us know what country they're in? Just like their visit to Romania in 2002.
Related, on Gothamist: Dick Cheney laughs in the face of Death