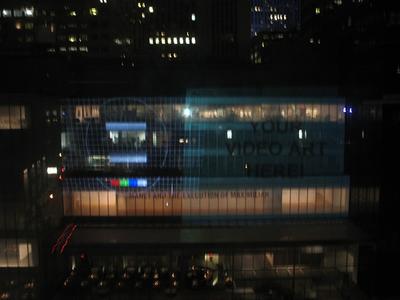 Awesome. Just. Awesome. A couple who lives in the Rockefeller Apartments across 54th St from MoMA was watching the museum test the projections for the their upcoming Doug Aitken installation.

Your Video Art Here [flickr via curbed]
One of my early formative MoMA shows was Gabriel Orozco's Projects series in 1993, where he ran a scroll made of pages from the phone book down the center of the esclator handrails, and where he placed oranges in vases and cups in the windows of various Rockefeller Apartments residents.