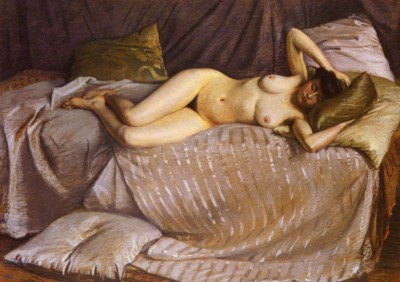 The Metropolitan Museum will get its first painting by Gustave Caillebotte, courtesy of collector/patron Iris Cantor, who made a promised gift of the painting, Femme nue étendue sur un divan, "as a tribute to former museum director Philippe de Montebello."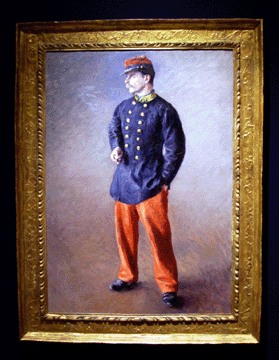 Who was the guy who let their last Caillebotte get away. The museum had been showing Caillebotte's Un Soldat [above] from 1983 until 2002, when the actual owner, Sam Josefowitz, the Swiss book & record club magnate whose son Paul publishes Apollo magazine, sold it at Christie's for $6.4 million.
While Femme nue has its undeniable charms, multiple viewings of it as an impressionable art history student didn't make me want a pair of red pants. The vintage military jacket, on the other hand, was Adam Ant's fault.