The first time I did the Miami collection visit circuit was in 1998, with MoMA's Junior Associates. A few things stuck out in my mind: Ernesto Neto camped out on Rosa de la Cruz's floor with a sewing machine; Zhang Huan and his wife hanging out with us at the Rubell's hotel, making work; Marty Margulies' dressing room positively overflowing with the entire photographic canon; the Olafur grid installed in his gigantic bathroom; so much rubble shedding from the Bramans' Kiefers, they had to sweep it up every day; and the oddly standoffish, yet competitive vibe I got from various collectors regarding each other's collecting. It felt like they didn't really talk to each other that much, they each did their own intense thing. Except when they didn't.
By the end of the trip, I'd seen no less than four versions of Claes Oldenburg's Typewriter Eraser. It was as if Claes had an eraser-themed trunk show at the Fontainebleau, and everybody came.
I was reminded of that during last week's installment of Art Basel Miami Beach because of Wade Guyton. I'm not talking about the kind of Art World Tour 09 disorientation you get from seeing Guyton/Walker's sprawling installation from Venice turn up just a couple of weeks later at the de la Cruz's new space. "It's great to be here in [insert biennale/art fair city name]!"
I'm just saying, I know he's shown at least a dozen at once, but did everyone in Miami think they were the only one buying a Guyton Untitled U sculpture?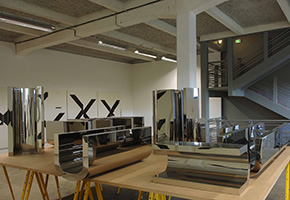 The Scholls threw theirs onto the pile of U's Scott Rothkopf curated into the Lyon Biennale in 2007.
The Rubells had theirs out for their show, "Beg Borrow & Steal," which was inspired, they said, by conversations with Wade and Kelley in 2005.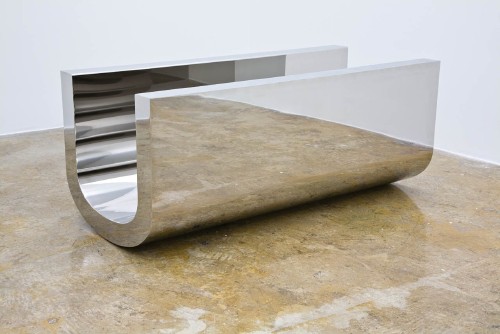 And the de la Cruz's is on view at the Miami Art Museum: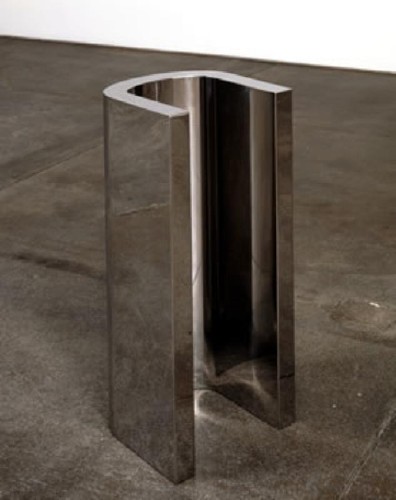 I'm sure there are a few more lurking around Miami I just haven't seen yet. You?