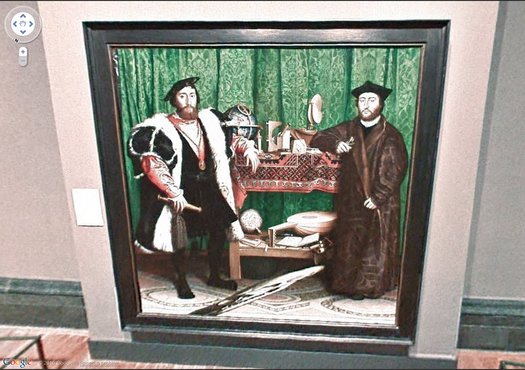 Nice, someone on the Google Art Project has a sense of art historical awareness, or at least a sense of humor. The gallery included in the British National Gallery contains Hans Holbein the Younger's painting The Ambassadors, which is famous for containing an anamorphically distorted skull in the foreground.
Which is similar to the distorting effects created by stitching panos together in Google Street View. They can launch pictures of paintings in virtual museums all they want, but the truth is, we've been living in Google's Art Project for quite a while now.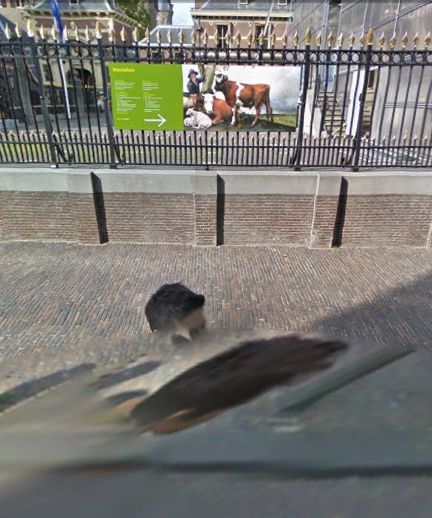 Previously: "Google's Cubist-meets-Robert Lazzarini-meets-Julia Scher-meets Hans Holbein the Younger portrait style."
UPDATE: Oh boy, it looks like I could surf this all day. The Rijksmuseum's selection for Google Art Project is the gallery with Rembrandt's Night Watch, which is like the National Painting of The Netherlands or whatever–and the museumshop. Where Google's distortive effects only enhance the absurdist tableau. I half expect to see Dali and some flying cats.


Alright, getting creepy now. Tate Britain's gallery shows an installation about "Art and The Sublime." It's like Google's stalking me. Is this some hypertargeted web content 3.0 beta? Can anyone else actually see this Google Art Project, or is it just me?