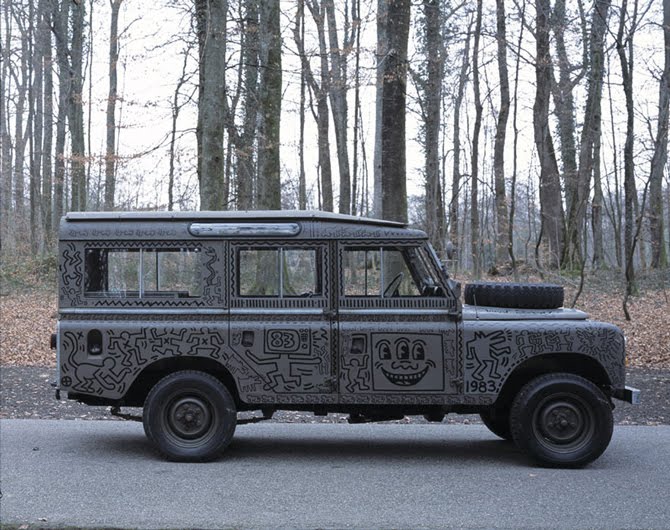 In 1983 Keith Haring painted his [?] Land Rover. He was the first artist-in-residence for the Montreux Jazz Festival, for which he designed a well-known poster.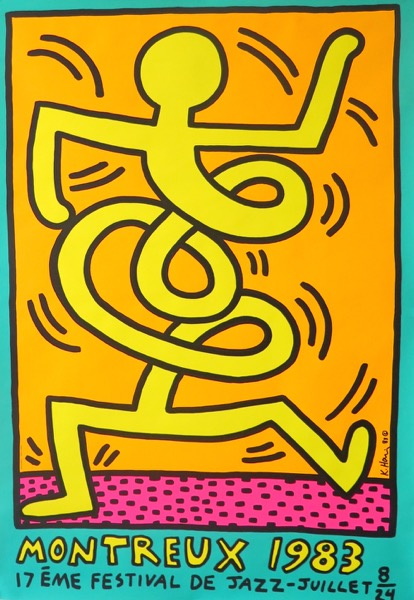 One of those Keith Haring Montreux posters, image: galartis.ch
The snaky figures from the poster, along with the words MONTREUX JAZZ, appear on the rear of the military-lookin' 1971 Land Rover Series IIa 109.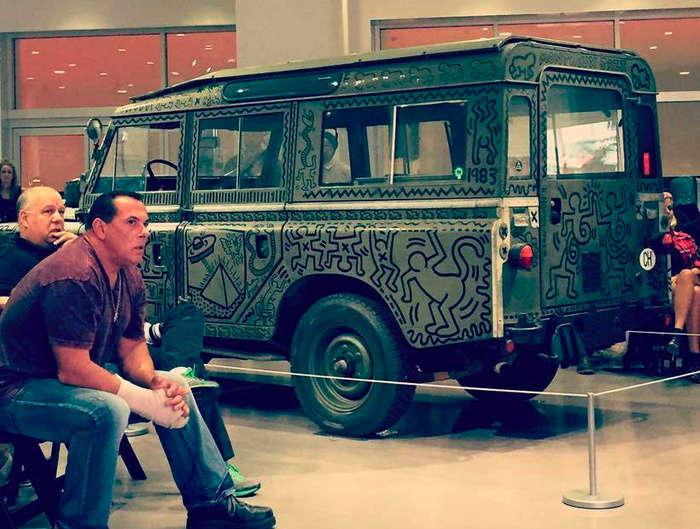 the Haring Land Rover on display at a press event of some kind at Petersen's Auto Museum, with the CH sticker, but minus the Swiss license plate.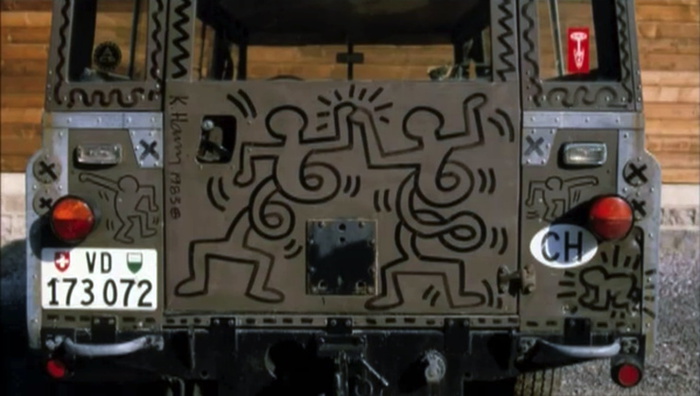 The Swiss license plate above is visible in the photo of Haring mid-way through the painting process.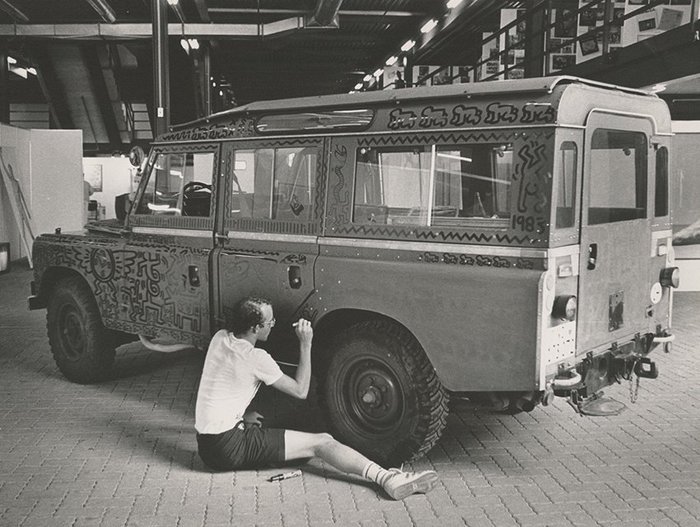 The curator at the Petersen does not appear able to process this seemingly basic information. The owner of the car, so far unidentified in the press, offered to show it at the museum through the end of the year. That Kenny Scharf showed up to talk about Haring's car is, I hope, a coincidence.
[UPDATE A COUPLE OF DAYS LATER: I have my guess, based on Haring's account of his later travels to Switzerland. And now I expect the Land Rover was never his to begin with, but a friend/collaborator's.]
Anyway, this is now officially the second coolest art Land Rover in the world, after Donald Judd's. [Thanks Steve for the heads up]
One of a Kind Keith Haring Land Rover Revealed [roverparts.com]
See the 1971 Land Rover painted by Keith Haring at the Petersen Automotive Museum now [scpr.org]