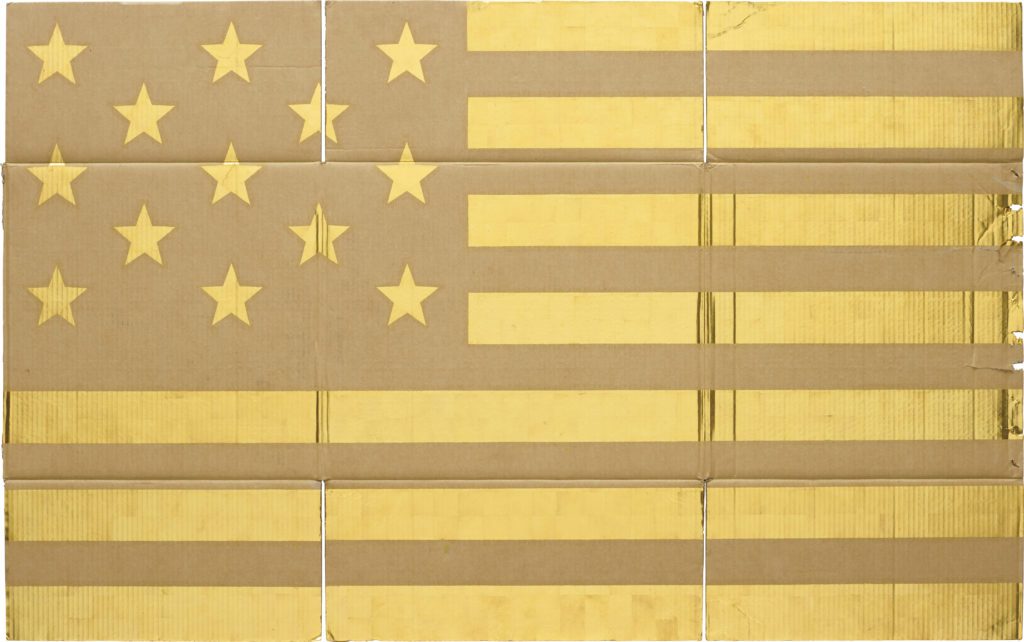 After reading Tim Schneider's recent article about the market views of Danh Vo's work, I realized I hadn't written about Vo's Guggenheim show.
Tim's point is well taken, and borne out in the show: Vo makes both sexy, shiny, collector bait (gold-leafed flags & alphabets, Statue of Liberty fragments) and meaning-laden but head-scratchingly unaesthetic cultural detritus (the stuffing from Robert McNamara's chair, the Unabomber's typewriter). The typical market dynamics of art stardom readily attend to the former, while posing a challenge to the latter.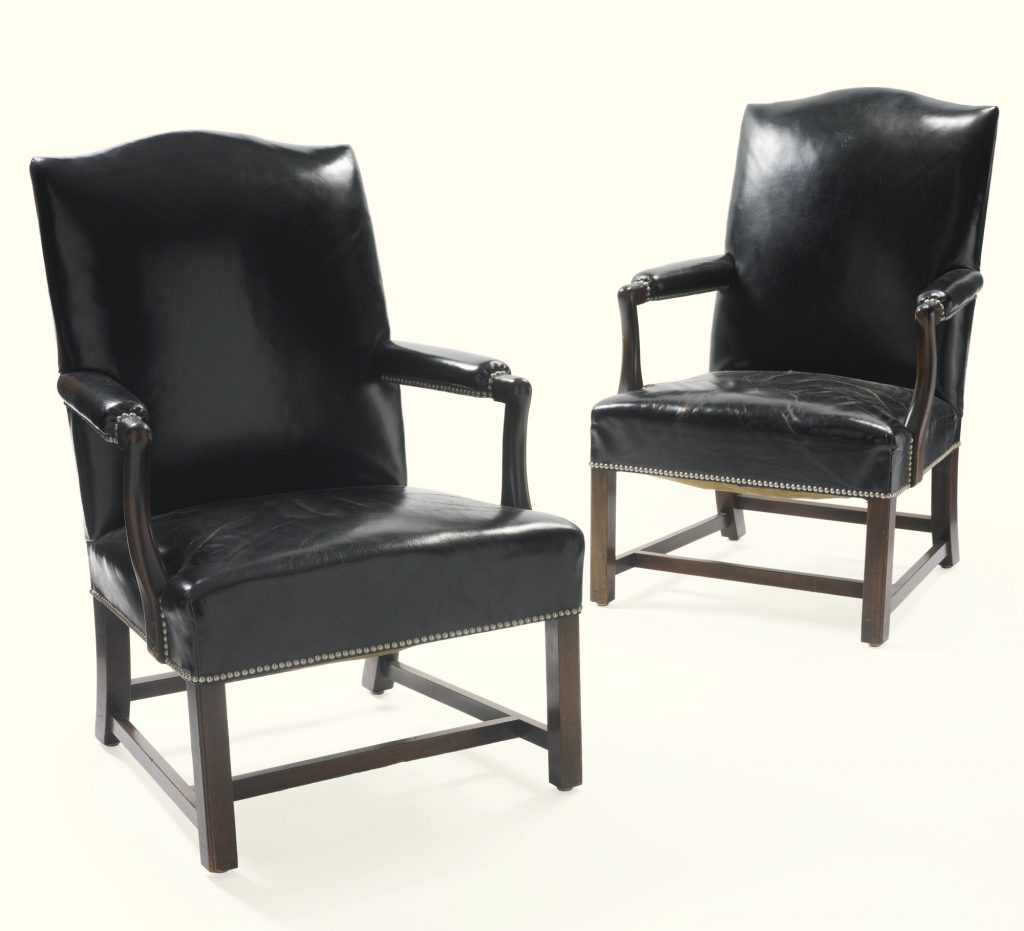 At least that's how it looks on the secondary market. Vo's global network of top-flight dealers know a thing or two about placing "difficult" work with "connoisseurs." Those McNamara chairs, purchased at Sotheby's for $146,000, were promptly stripped for parts, which were sold as separate works to nine of Marian Goodman's most well-cultivated private and institutional clients. And some of the wonkiest Gothic and Hellenic scrap mashups with the grossest Exorcist titles are in the collection of Francois Pinault. Then Vo installed them in the Dogana alongside scrap metal rented [rented!] from Cameron Rowland and plastic tarps David Hammons dragged into Mnuchin's joint from the street.
Two things that stuck with me from the Guggenheim, and any time I see one of Vo's spare, deliberate installations: he makes almost as many objects as he shops, and he shops a lot.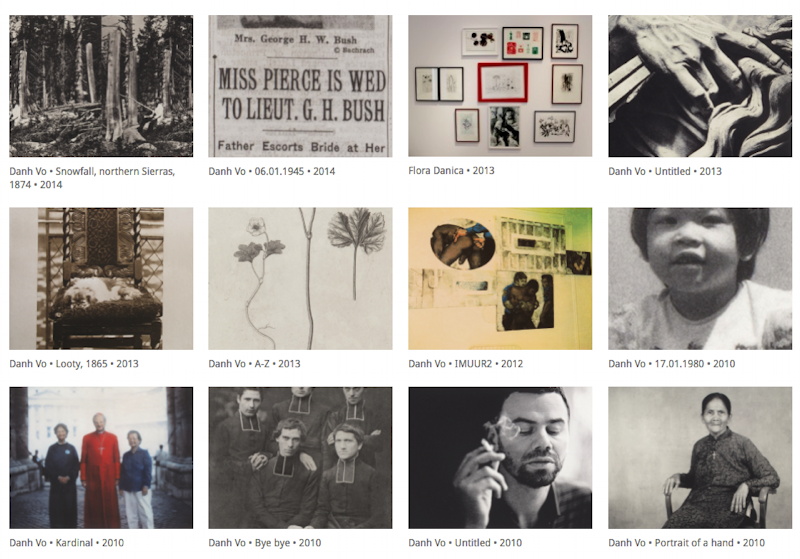 Vo makes a lot of very interesting editions, which get equal treatment in his shows, even if they don't garner equal attention. An easy place to start looking is the sheaf of photogravures Vo has produced with Niels Borch Jensen. There was a burst of activity in 2010, starting with Joseph Carrier's photos of Vietnam; various family snapshots; and a candid photo of the artist who, at that moment, would have been his ex's ex. Loaded/awkward. Anyway, seven of the 12 prints in the screencap above are in the show, and that's still just the tip of an iceberg.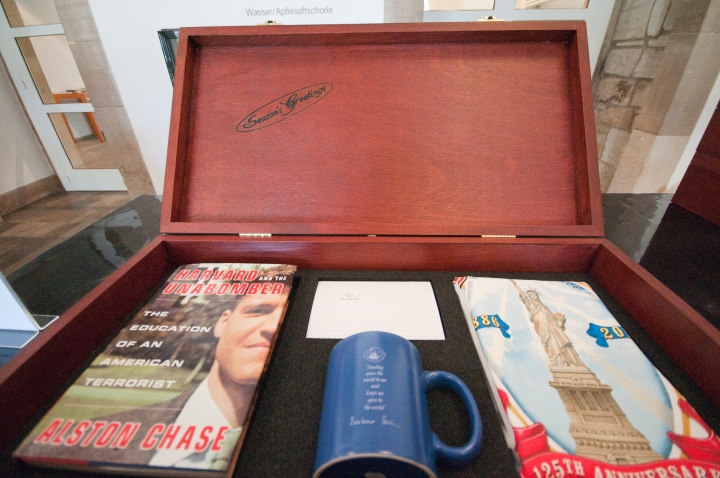 The first Vo edition I regret not getting was Seasons Greetings, made for his show at the Fredericianum in Kassel. A gift box contains a T-shirt from the Statue of Liberty; a coffee mug with a Barbara Bush quote on it from the GHWB Library shop; a book about Ted Kaczynski Harvard sued out of print; and just when you think the loaded-souvenir-shopping-as-practice has gone too far, there is a card on which Vo typed out the name of the show, JULY, IV, MDCCLXXIV– using Kaczynski's typewriter.
I started thinking about these editions because Tim Schneider hadn't mentioned them, at least not directly. Tim broke out the auction performance for Vo's works: of 52 pieces to come up for sale, 13 were not gilded cardboard or Statue of Liberty chunks, and 6 of these 13 were bought in. And two of those six, I realized, were the same piece.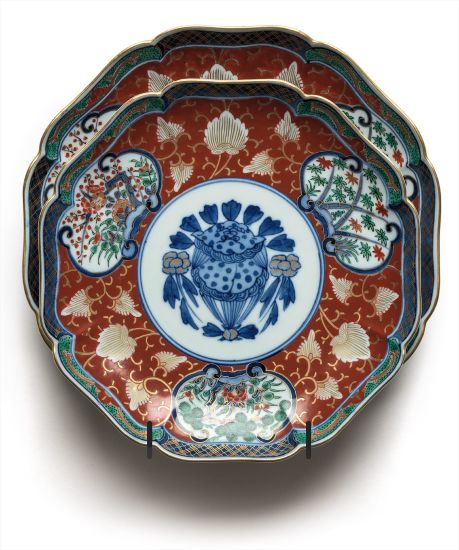 Two examples of Untitled, 2009 (above), from an edition of 12, had come up for auction: one at Phillips in 2016, from Daniel Buchholz (est. $8,000-12,000); and another, from Bortolozzi, in Christie's London in 2015 (est. £10,000 – £15,000). [Christie's deletes webpages for unsold lots, so unless you have a print catalogue, or an artnet database, you'll need an Internet Archive.]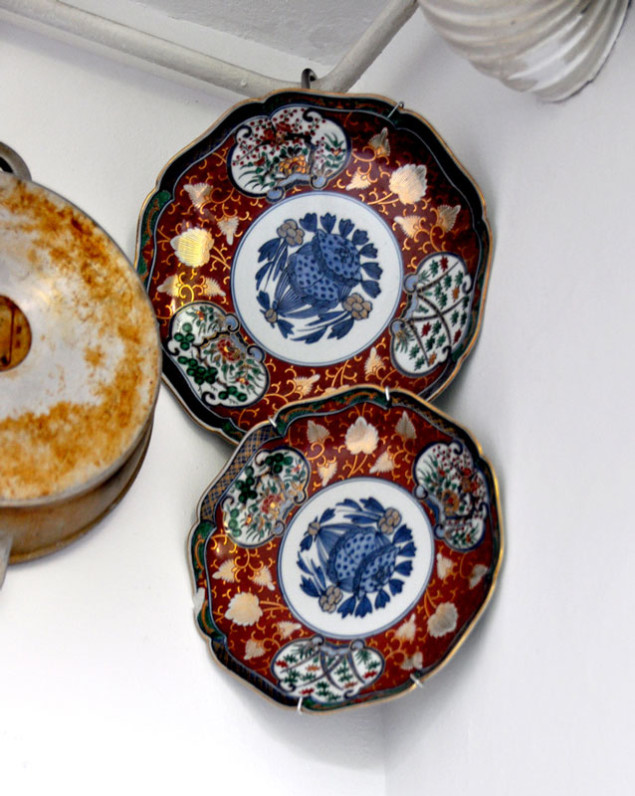 When Vo turned his apartment into an exhibition site for the 2010 Berlin Biennale, they were hanging in the kitchen [above]. And before that, in a Summer group show in 2009, Daniel Buchholz showed them in Köln. That credit line also includes an auction catalogue for the estate of Gen. Lyman Lemnitzer, which was unmentioned anywhere else.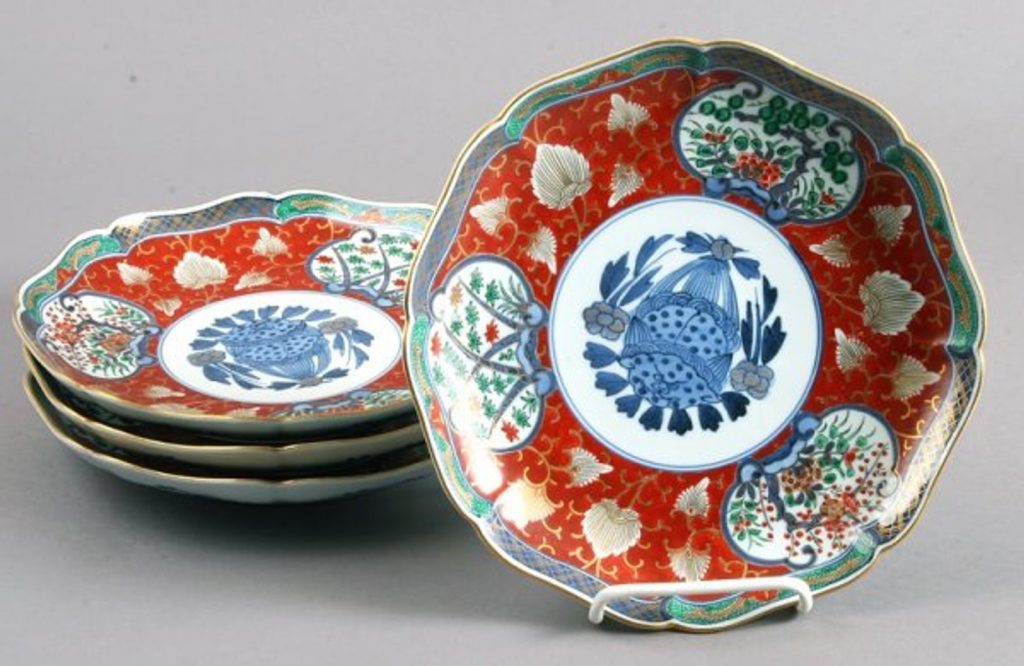 Which immediately got me wondering. And sure enough, there it is: 2007, Alderfer Auction in Hatfield, Pennsylvania. Among the various lots of Japanese Imari ware Gen. Lemnitzer had accumulated were two lots of twelve matching plates in slightly different sizes. They totaled, with premium, around $1200. Even as a barely emerging artist, I'm sure he netted out.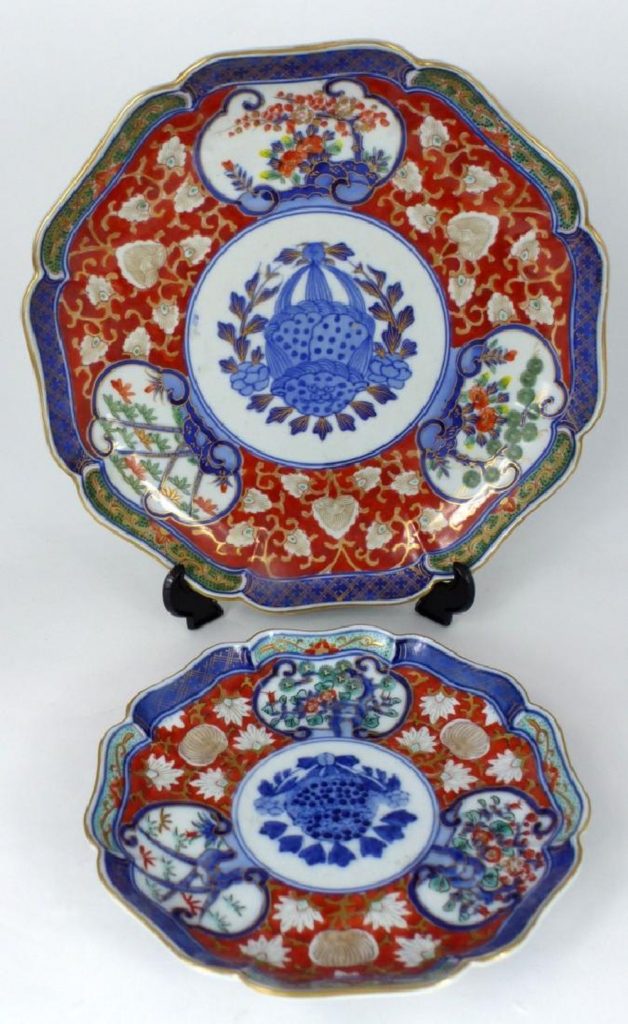 The super weird thing, though I didn't know how weird yet, was that the day after I was searching for Vo's 11-year-old sale, a near identical pair of Imari plates was coming up for auction in West Palm Beach. The pattern was identical, the marks identical, the sizes were very slightly different, but maybe not out of the auction houses' margin of error. The auction estimate was $40-60. Even by the cruelest market calculus, that seemed like an unlikely price curve.
There must be thousands of plates like this, I thought, wrongly. A search through almost ten thousand auctions for Imari porcelain plates turned up only one that matched the Lemnitzer plates Vo bought and the two in front of me. [Sidebar: there is too much stuff in this world.] Could this pair be an overlooked Vo edition? If it was, could it be rescued? More interestingly, if it wasn't, did it matter?
The auratic weight of provenance, history, culture, and memory are at the crux of Vo's work. He buys the objects he buys because of these associations, and he puts them in an art context, where their backstory operates like an informational dye packet that explodes when you read a wall text, irrevocably staining the object in your mind, if not your eye. You can complain about the inertness or opacity of Vo's objects, and their reliance on explanations, but I'm pretty sure he dgaf. And by the time you realize it, it's already too late; Vo has changed the way you see–and think about–what he's put before you.
So can that connection be severed? And if severed, can it be reattached? If it never existed, can it be conjured by an identical object? Vo spends an awful lot of time shopping. It's probably the main part of his practice, besides chopping. These intangible issues, evocations, and associations hover around every transaction we make; it's how brands work, how fashion works, how art works. Vo transposes his objects from one sphere–the historical, political, or personal–to another, but every time we trawl through eBay or a museum shop, so do we. Consumption and the mechanisms and networks of capitalism implicate us all.
Whether these Floridian plates once sat on the shelf of the American father of the Vietnam War is immaterial. Because now these plates evoke Danh Vo. And that is something.
If you bought these plates, please know that you only did so because the liveauctioneers app gave me the false impression that I had placed a winning bid, and then gave no warning before it closed the sale. While you enjoy your plates, I will enjoy thinking about them. [But if you want to unload them, HMU.]