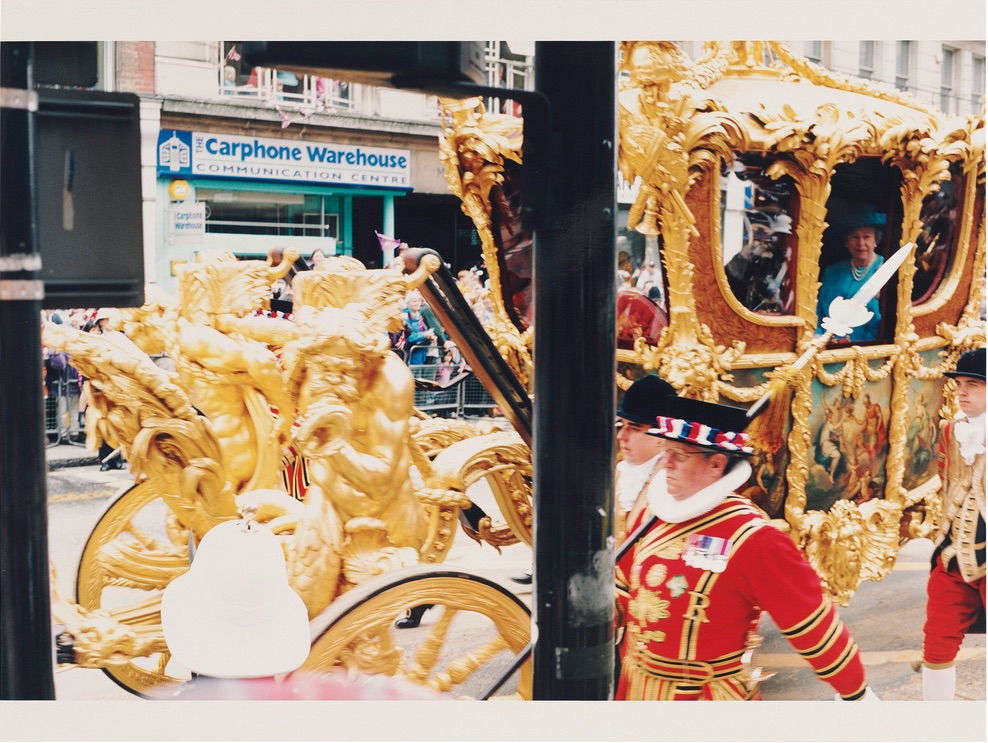 I am a bigger fan of Wolfgang Tillmans than of the British royal family, but this is a truly excellent image, and I would definitely like to see it IRL, preferably pinned on my wall. It'll be sold at Christie's during Frieze Week.
As a 1/1 acquired directly from the artist, and with no exhibition history, I'd imagine this print has an interesting story of its own.
If I don't scare up an extraneous GBP 50,000 by next month, perhaps a Shanzhai Tillmans series is in order. Of course, unlike a Shanzhai Gursky, I'm not sure what the difference between a Tillmans and a Shanzhai Tillmans would even be.
Christie's London Day Sale, October 5: Lot 354 Wolfgang Tillmans, Regina, 2002, ed. 1/1+1AP [christies]