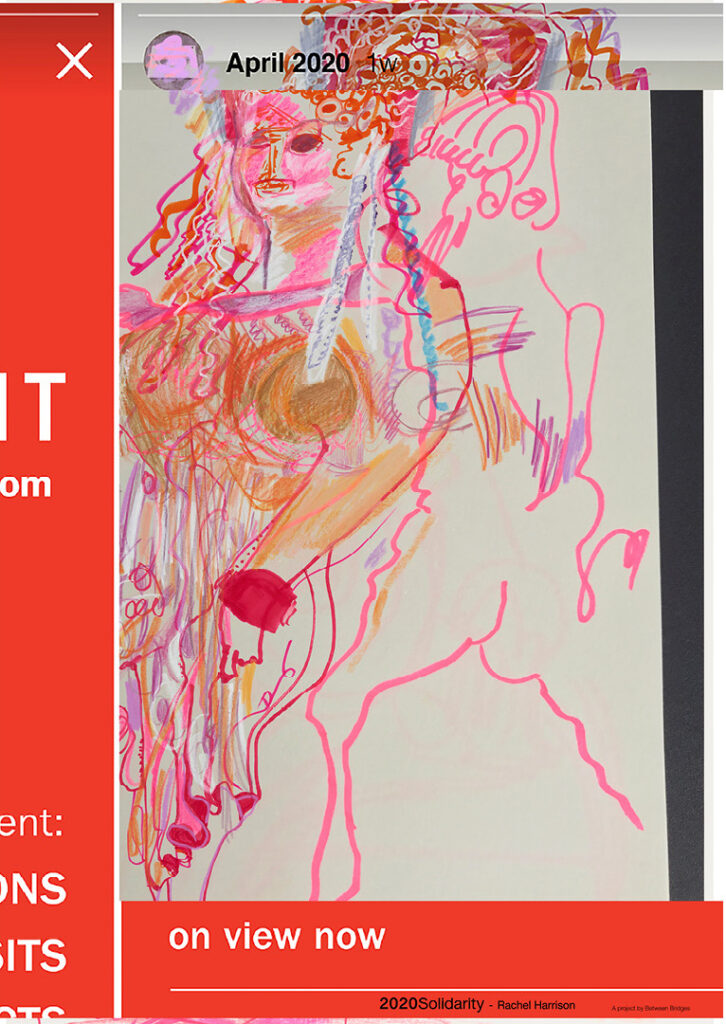 I bought this Rachel Harrison print from Between Bridges' 2020 Solidarity cultural organizations fundraiser project this summer because I wanted to help the worthy non-profit I ordered it from. But mostly I hoped that seeing it bigger and in person, I'd be able to figure out what is going on in this image. So far, I'm still stumped.
It is a digital collage of a screenshot, with a crop&drag of one of Harrison's works. The date and the avi feel like a Photos app interface? I have tried and failed to identify the red menu UI of what looks like a museum, or a gallery guide website: ("Exhibitions"? "Visits"? "Thots"? OK, probably not that last one.)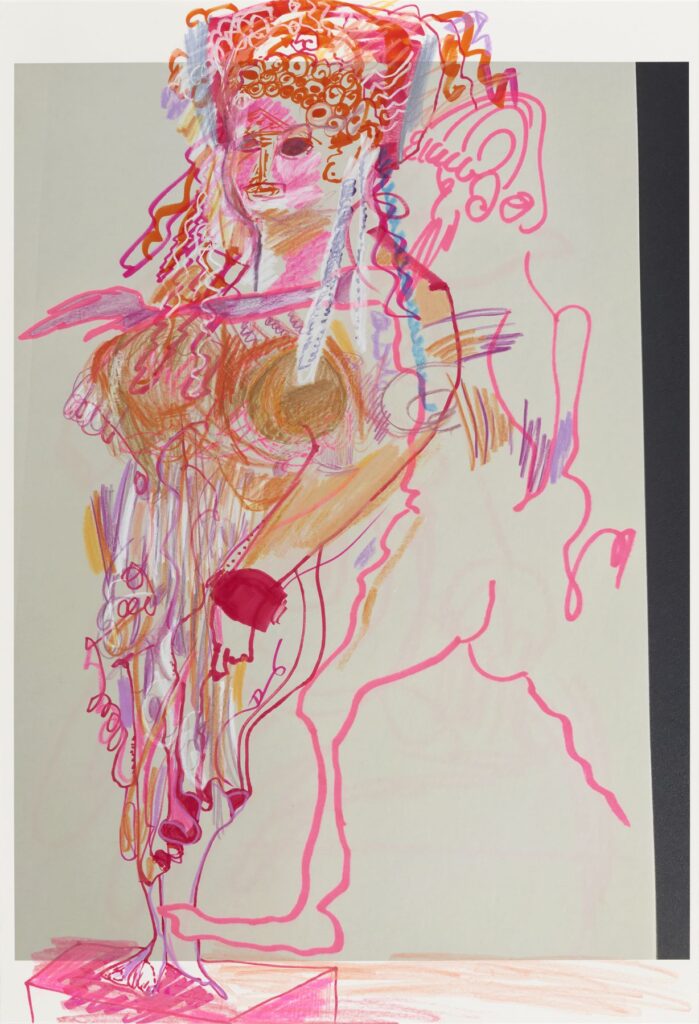 The drawing, titled, The Classics, is one I recognized right away from Harrison's show this spring at Greene Naftali. Not that I saw it in person, of course. (Did anybody?) But it's not just a drawing, but a drawing in pencil, ink, and crayon on an inkjet print–of what looks to be a cropped image of a drawing. That got chopped and overworked again. I think the pink line drawing of a male figure was on the original sketchbook page, and the elaborate female figure was drawn on the print. As Anne Doran notes in the conversation-with-the-artist-slash-press-release, "[T]hese are drawings on photographs of drawings of photographs of sculpture."
"In the nineteenth century a series of major excavations of Greek and Roman statues were documented by French and British photographers. The relationship of the camera to sculpture goes back to its [photography's, presumably. -ed.] invention," Harrison replied.
It [the drawing] was a remediated object from a show that got locked down, re-remediated into an image that was sent out to propagate around the world. As another kind of object.
Anyway, I guess now I'm throwing it [the image of the print] out there, if anyone has any insights, lmk?
2020Solidarity [betweenbridges.net]
Rachel Harrison Drawings, 6 March – 31 July 2020 [greene naftali]