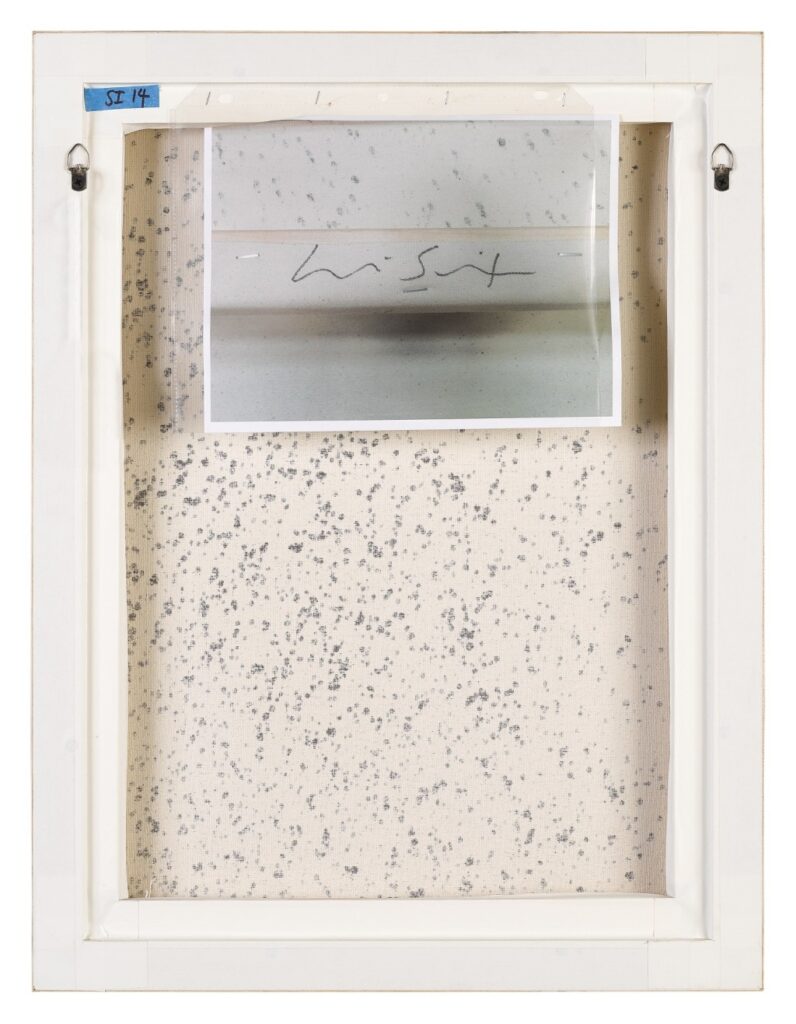 There so many things to catch the eye and tempt the paddle in Kenny Schachter's second storage-clearing sale at Sotheby's. One of the most interesting things to me is the veteran collector/dealer/connoisseur's confidence in attaching shadow box-style frames and tape right over the overflap signatures of his two small (24×18 in.) Lucien Smith Rain paintings.
The next most exciting thing was seeing my newest work, Untitled (Lucien Smith), installed on the back. Believe me, the only person more surprised than me is probably Kenny.
Anyway, the photo, a detail of Smith's signature on Reality Bites 10, 2012, is inserted in an acetate sleeve, and is an edition of two, with two APs. No. 1/2 is installed on the verso of Lot 35, Lucien Smith's Reality Bites 10, above, and no. 2/2 is currently installed on the verso of Lot 37, Lucien Smith's Reality Bites 9, below.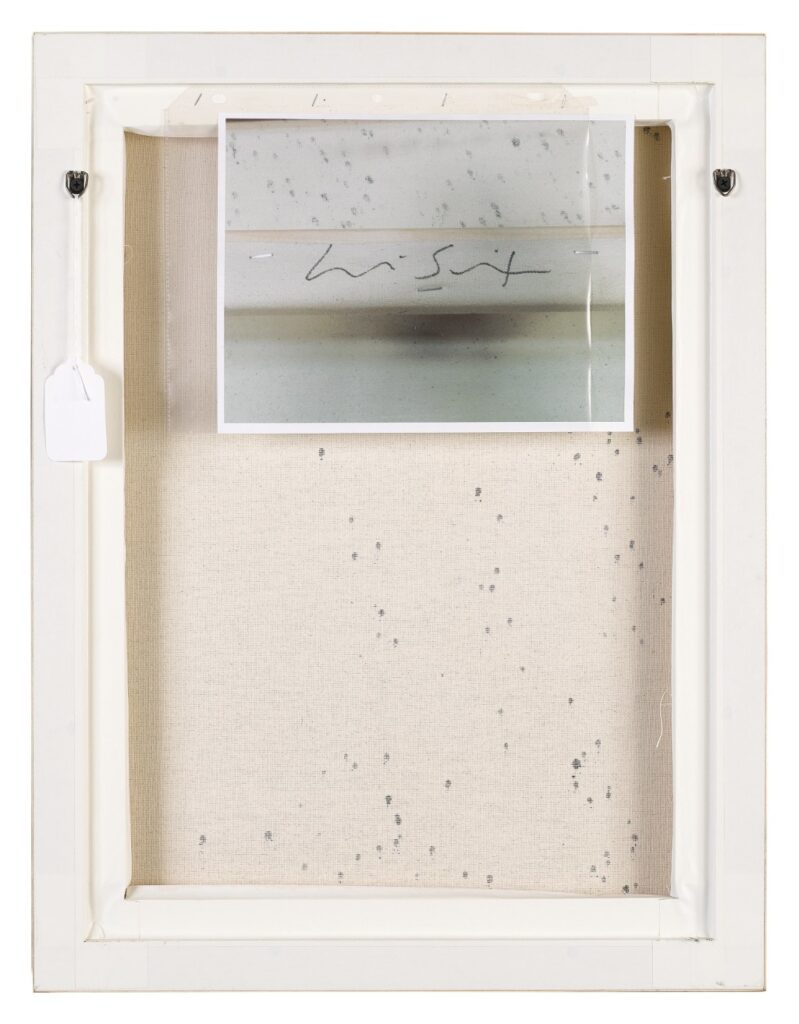 Both sales end tomorrow, December 17. The winning bidder of each of these lots is welcome to contact me for a certificate documenting their bonus acquisition, upon verification, of course. Artist proofs reside in copies of Smith's 2012 exhibition catalogue, Small Rain Paintings. In case you miss out on the 17th.
Lot 35 Lucien Smith, Reality Bites 10, 2012, est. $5-7,000, currently $3,800, no, $4,200! $5,500! Sold for $10,080 [sothebys]
Lot 37 Lucien Smith, Reality Bites 9, 2012, est. $5-7,000, currently $2,000, no, $2,500! $4,200, or $5,292 with premium