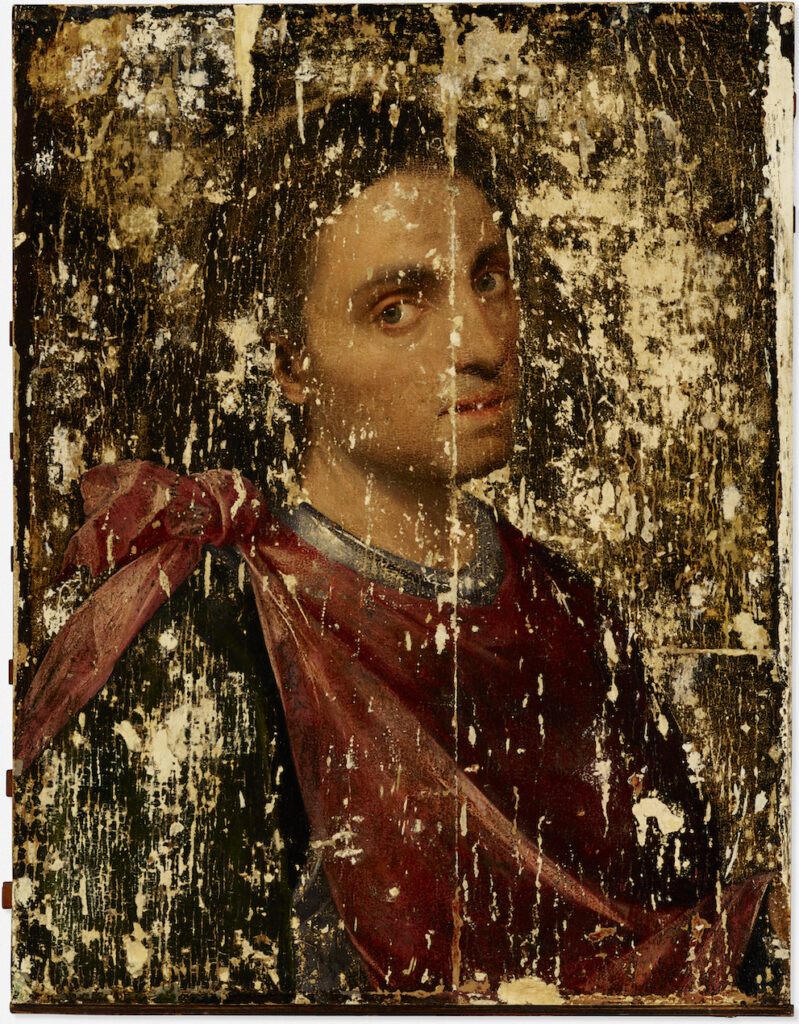 I am low-key transfixed by this painting, and not just because it barely manages to hold it together enough to meet the definition.
Rago is auctioning it on April 29 as part of a 2-day sale of the collection/inventory of Ira Spanierman, whose eponymous gallery was a leader in the field of American Art for decades. In fact, it feels like just yesterday when Doyle held multiple sales of Spanierman Gallery's inventory–but it was 2012. Anyway I guess there was still more stuff.
Besides 19th century American landscapes and early 20th century Modernism, Spanierman is best known for his eye, and his dogged research, which led to his big score: a dirty, overpainted, 16th-century style painting he bought for $328 in 1968 was authenticated three years later as a lost wedding portrait of Lorenzo di Medici by Raphael. After living with it in triumph for almost 40 years, Spanierman sold it at Christie's in 2007 for $37.3 million.
So maybe it's logical to be drawn to a rough, old painting from Spanierman's collection which has clearly seen some stuff, even if it only manages to wrangle "in the manner of Giorgione" in its marketing. Could it be? All it takes is a couple hundred dollars and a dream–and arranging your own shipping from Lawrenceville, New Jersey after the sale.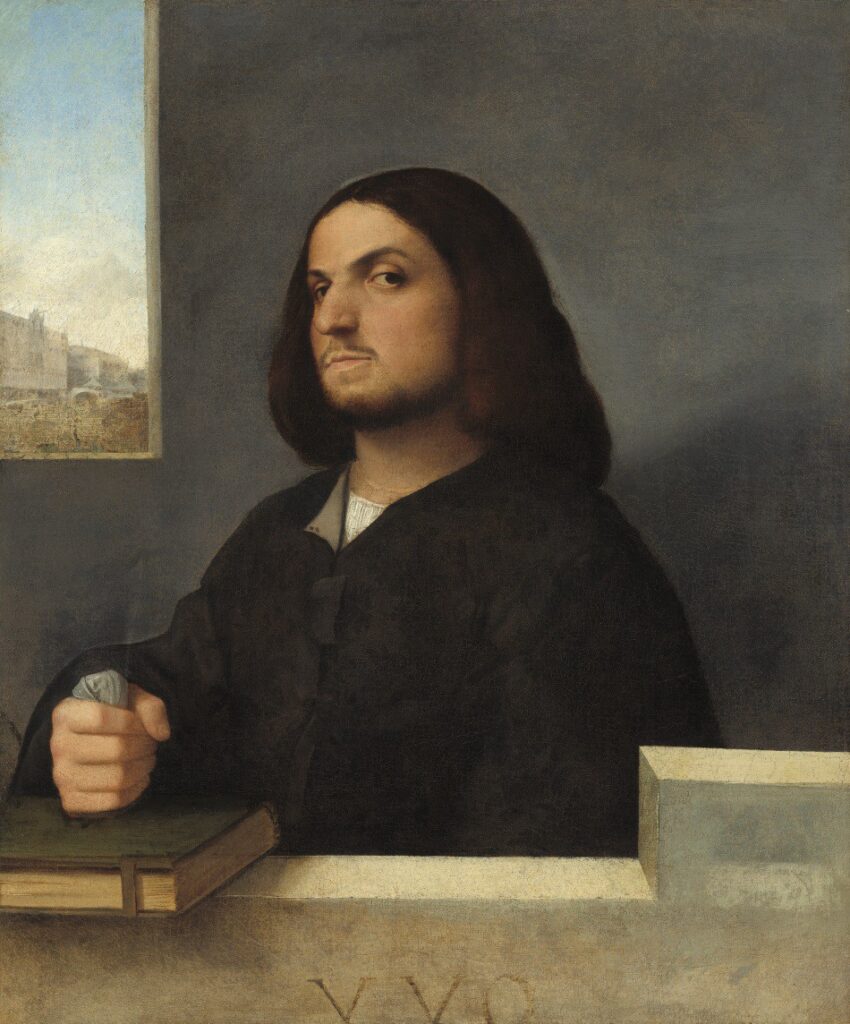 My first reaction to the Giorgione reference was, "Do art historians just assume every painting of a guy delivering side-eye is a Giorgone?" And the answer is, not anymore. There was a time, though, in the 19th century, when every competent portrait coming from anywhere remotely connected to Venice that didn't have Titian's name signed in his DNA-verified blood on the back was attributed to Giorgione.
Which is probably when this cracked and battered canvas was unrolled and attached to an elaborately braced wood panel. Since then, scholars have reduced Giorgione's actual oeuvre to barely a handful of undisputed paintings and altarpieces. The rest, including almost all the portraits ever attributed to Giorgione, went back into the Venetian Renaissance pot. What hasn't changed, though, is the truth that for a shining moment during the artist's life and for many years after his premature death, everyone in Venice was indeed painting in the manner of Giorgione. I know this doesn't help narrow it down.
But maybe that's fine? Just because Spanierman and the unknown brokers who scrawled their inventory and lot numbers on the back couldn't pin down an attribution doesn't mean this painting can't be enjoyed just as it is. It has definitely seen some stuff over its presumed centuries of existence, but it looks like it can hang on a while longer.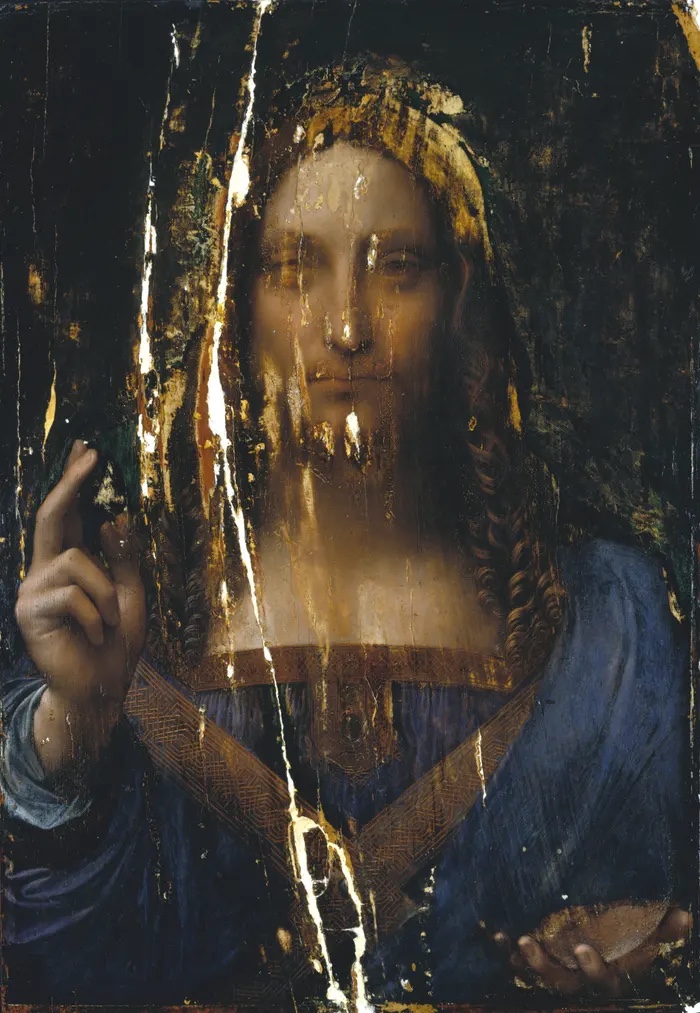 In this condition, it actually reminds me of another painting, which a family in Baton Rouge enjoyed and lived with for nearly 50 years, before selling it on. For a price, I was reminded this week, of between $600-800.
Spanierman Day 2, Lot 470: In the manner of Giorgione, Portrait of a Young Man, est. $600-800 [ragoarts]