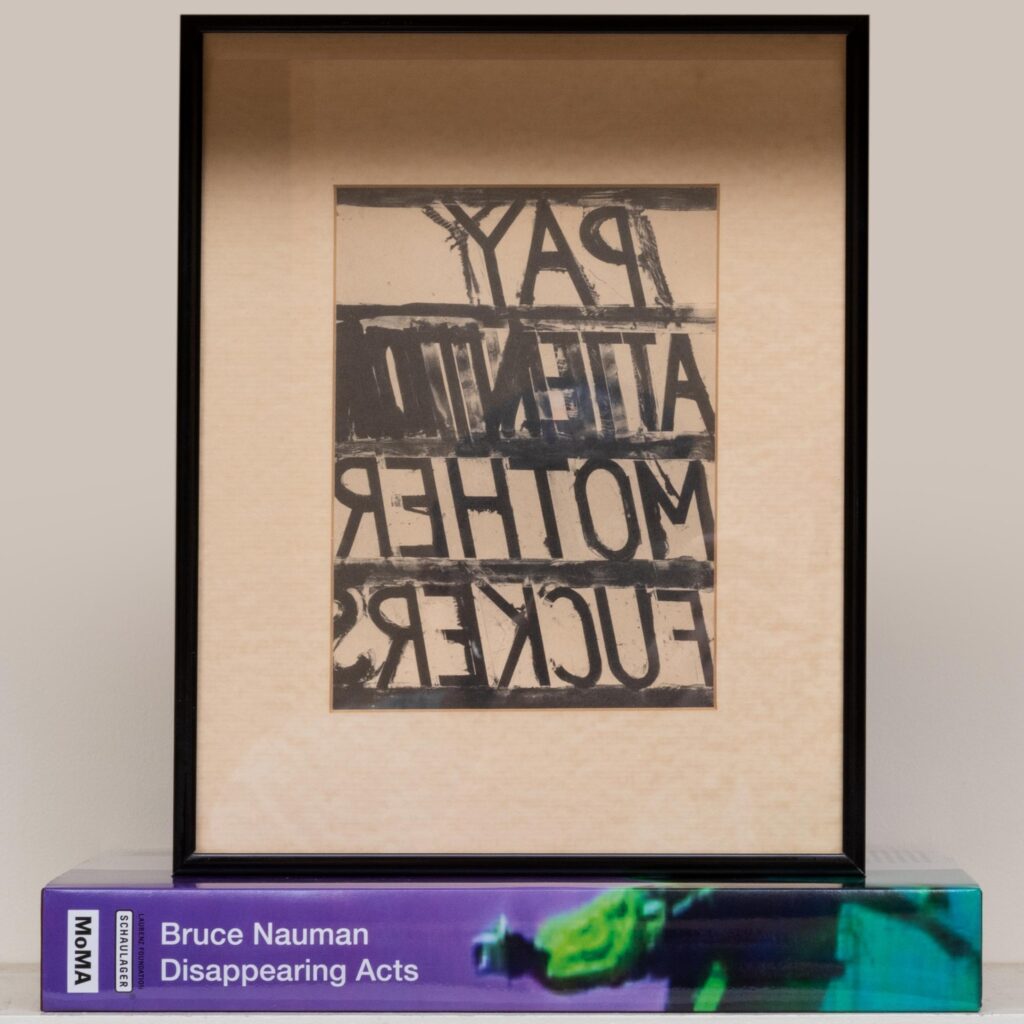 If she'd pinned it to the wall, or stuck it on the fridge, it would have been lost. The catalogue would have ended up in a stack, in another lot.
Fortunately, Joan Didion framed her invitation to the October 2018 opening of "Disappearing Acts," Bruce Nauman's retrospective at MoMA and MoMA PS1. Framing it made it worth something, or at least worth saving.
The auction house disposing of Didion's estate describes this "offset reproduction" as a "print cut from a paper exhibition invitation." Which means it has, in fact, been examined out of frame. I will guess she cut the flap off.
The lot includes the catalogue for the show, which first opened at the Schaulager in Basel, and was organized by Kathy Halbreich with Heidi Naef & Isabel Friedli, and with Magnus Schaefer and Taylor Walsh. [I did not want to reproduce the entire credit block any more than I wanted to only namecheck Halbreich, though of all the curators' guest lists, I imagined that's whose included Didion.]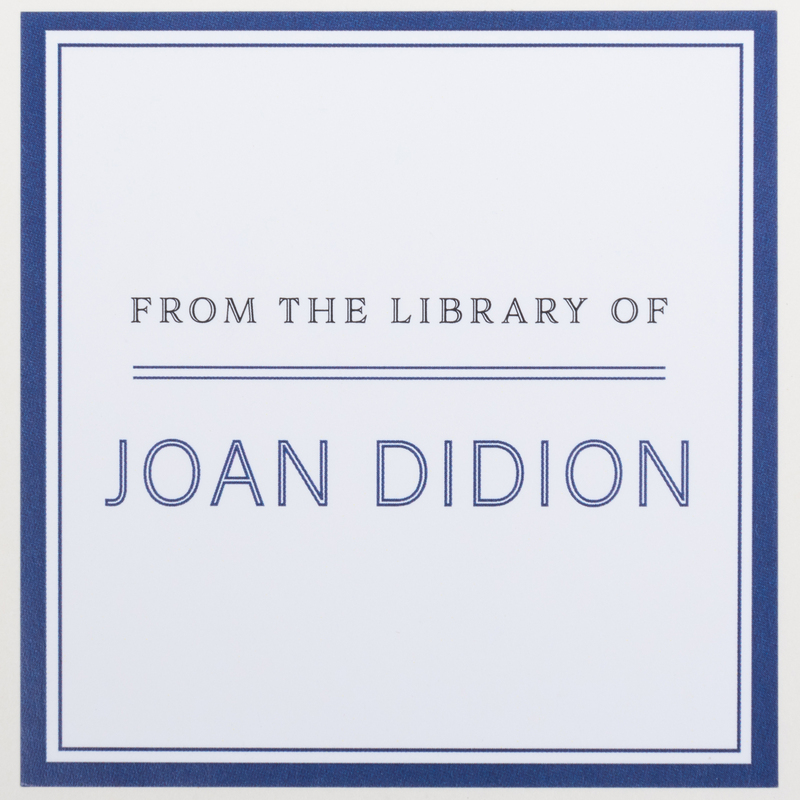 The lot also includes a bookplate, which, if you're the MF who pays more than attention on November 16th, you will be able to affix inside the catalogue, as you construct an authentic assemblage After Joan Didion, as depicted above. Buying makes it worth saving.
[UPDATE: $41,600.]
Lot 106: After Bruce Nauman, &c., &c., est. $200-300 [stairgalleries.com]