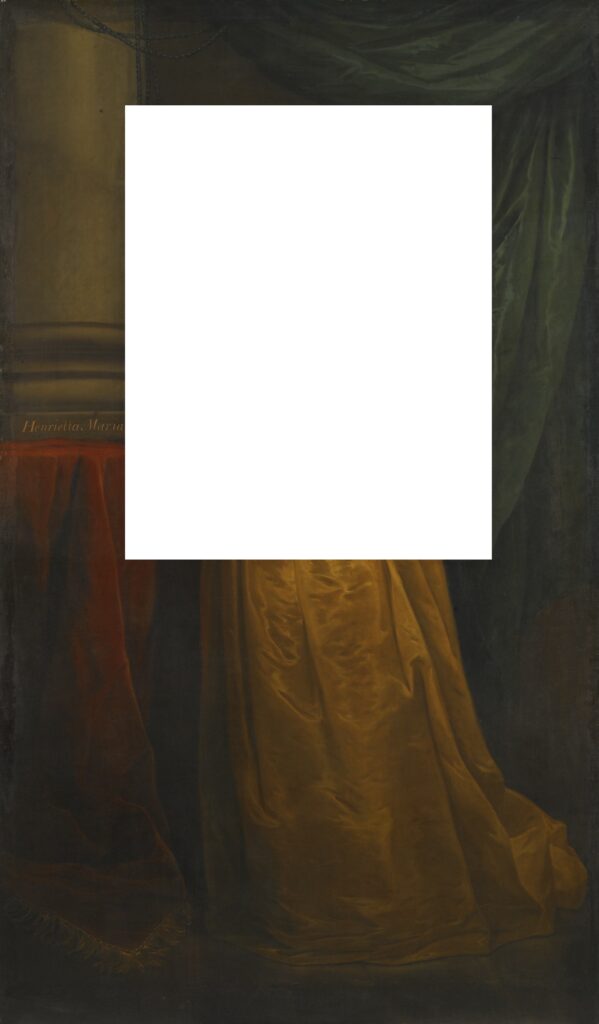 At some point in the late 18th century, it is believed Sir Joshua Reynolds painted extensions to a portrait of Queen Henrietta Maria, wife of Charles I, painted by Sir Anthony Van Dyck in the 1630s. The portrait was in the collection of the 2nd Earl of Warwick, who wanted to decorate his castle with identically sized, full-length portraits of the highest quality.
Reynolds is argued because of the quality of the execution, the importance of the portrait and the collection, and the importance of Warwick as Reynold's patron. The attribution is not universally embraced, however.
The conjoined paintings by Van Dyck and his 18th century collaborator were sold in 1978, in situ, along with Warwick Castle, to the Tussauds Group, which was acquired by Blackstone in 2006, which did not sell them at Sotheby's in 2015, but did sell them in 2016.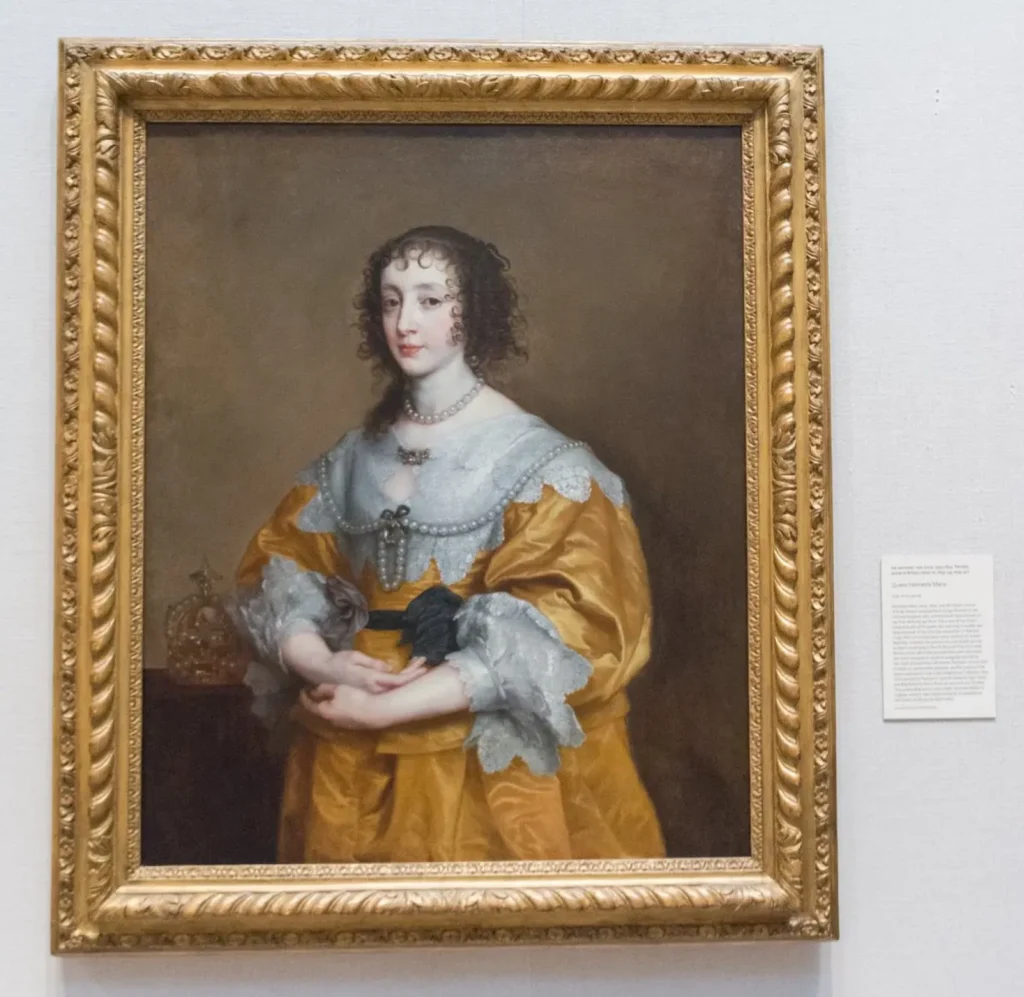 The paintings were decoupled and the resulting Van Dyck, restored, was loaned to Yale for five years. It sold at Christie's last night. The location and status of the possible Reynolds, and its original frame, and stretchers, is unknown.
2022: Lot 11: Property of a Gentleman, sold for GBP 2.442 million [christies]
2015: Lot 28: Property of a Private Equity-Controlled Amusements Operator, I guess, didn't sell for GBP 1.5-2.5m [sothebys]
Previously, related: On The Execution of Maximilian
2018: Van Dyck before and after – Royal Edition [arthistorynews]
Charles's Queen Gets The Chop [adamfineart]