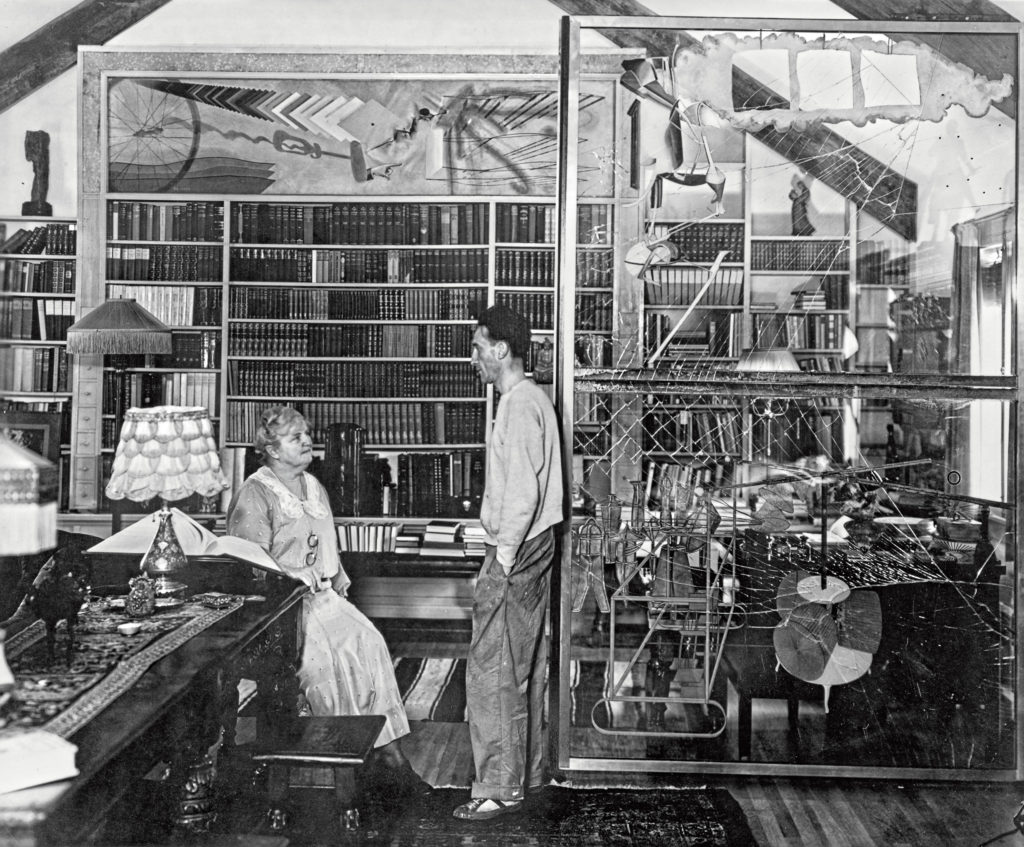 While it is sort of shocking to see a 49-year-old Marcel Duchamp dressed like an art handling street urchin as he leans against his masterpiece in its original home, this is exactly how I always picture the owner of that home—and that masterpiece—Katherine S. Dreier: a genial and traditional patron, just chilling with her amazing artist friends and their work.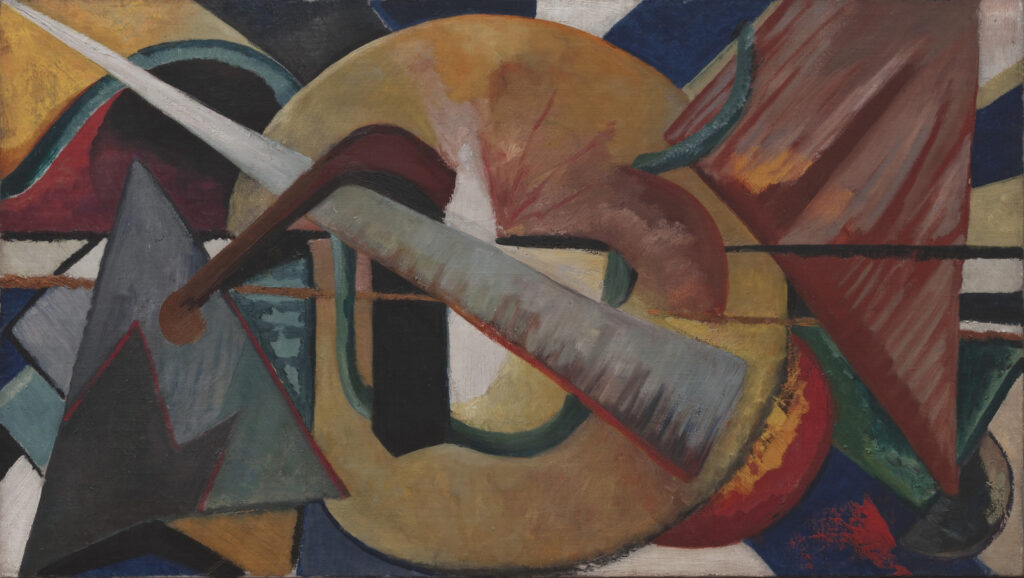 But Dreier made work, too. Her 1918 Abstract Portrait of Marcel Duchamp is up at MoMA at the moment. And a 1940-41 painting, Explosion, is on view at Yale, which also holds Dreiers as part of the Société Anonyme collection. But she's discussed and remembered much more as a collector and patron, and what discussions I can find about Dreier's work are locked up in old, undigitized tomes.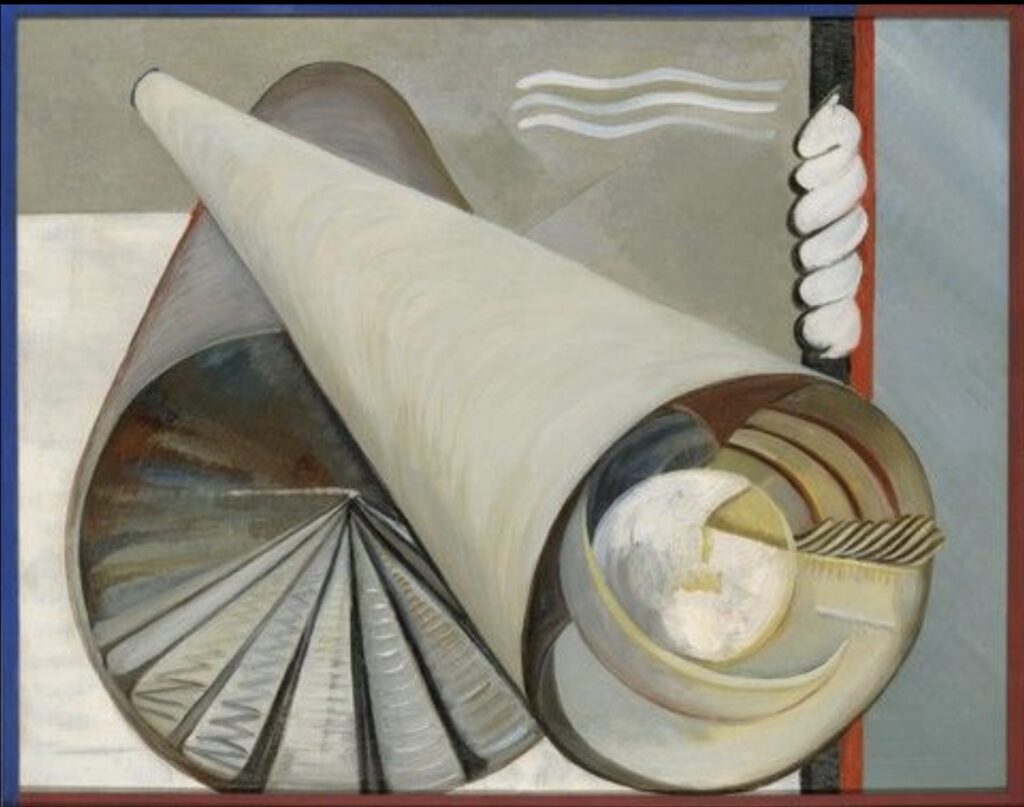 Though painted more than a decade later, Zwei Welten (Two Worlds), donated to Yale in 1941, seems to depict similar forms in similar space. In Paris, Duchamp's brother Jacques Villon adapted Zwei Welten as a lithograph. Dreier had an abstract language she liked, I guess. Before that, there was a chapel mural of Jesus, so she had range. Or rather, she had a journey.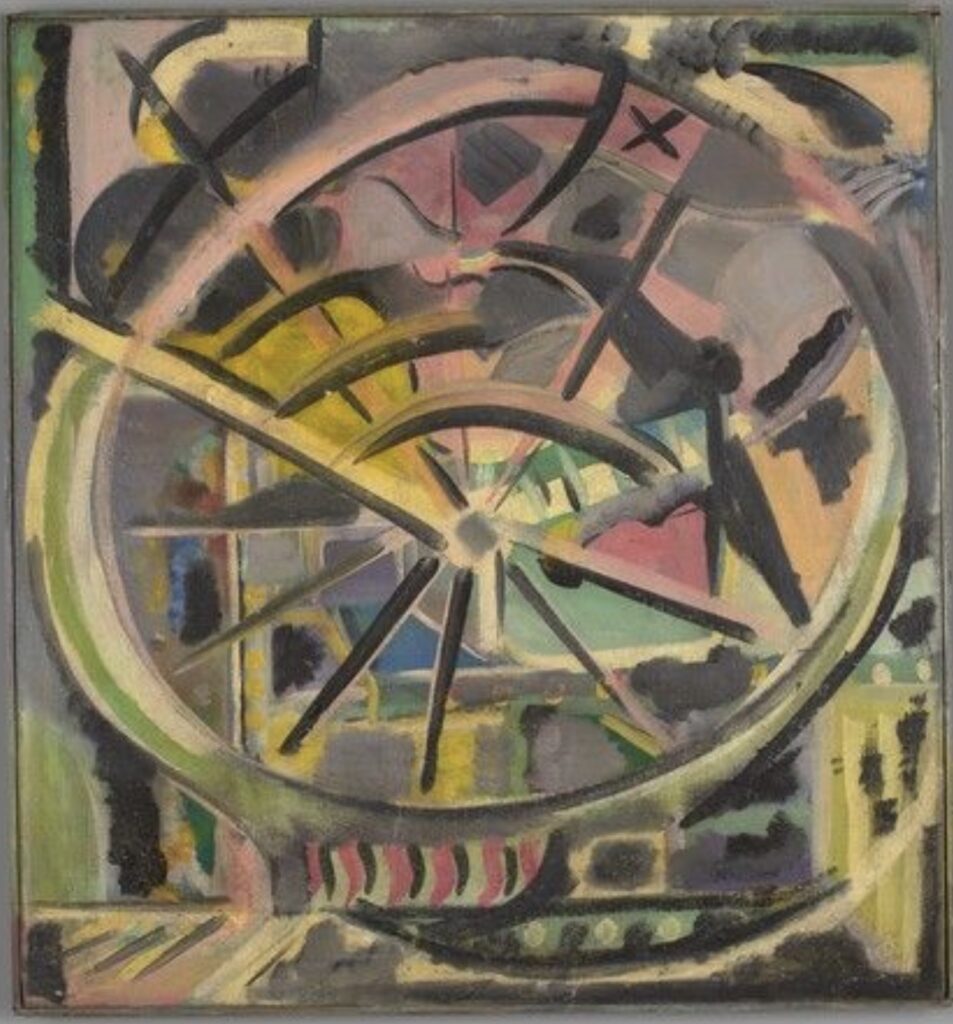 Things are on the move now, too. This painting, Spinning Wheel (1920-26), ambiguously dated but specifically titled, was acquired by an alum in 2015, who donated it to Yale in 2020. Dreier's was not a precisionist abstraction.
The most intriguing Dreier painting is the one we can't see. A negative exists in Yale's collection—dated 1941, with no known prints—for a photo of a[nother] portrait of Duchamp, which is provocatively labeled, "her missing painting." I would very much like to see it.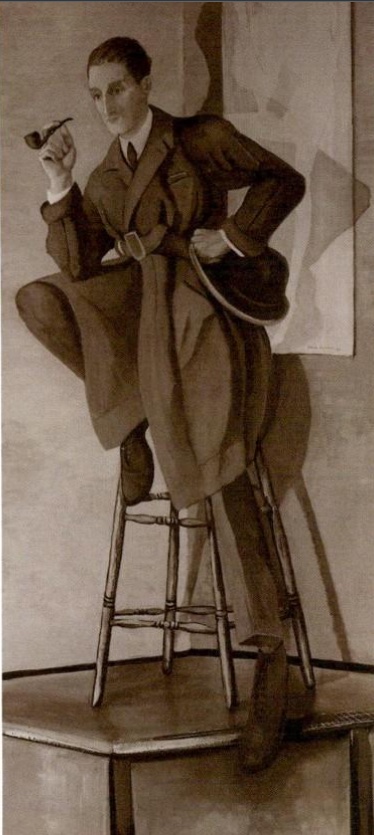 [next morning update: eagle-eyed hero Bryan Hilley remembered seeing an image of this missing Duchamp portrait in the 2006 YUP catalogue of the Société Anonyme edited by Jennifer Gross. It was apparently five feet tall, and the date was 1918, sot the 1941 date above must be for the photo of it by Joe Schiff.]