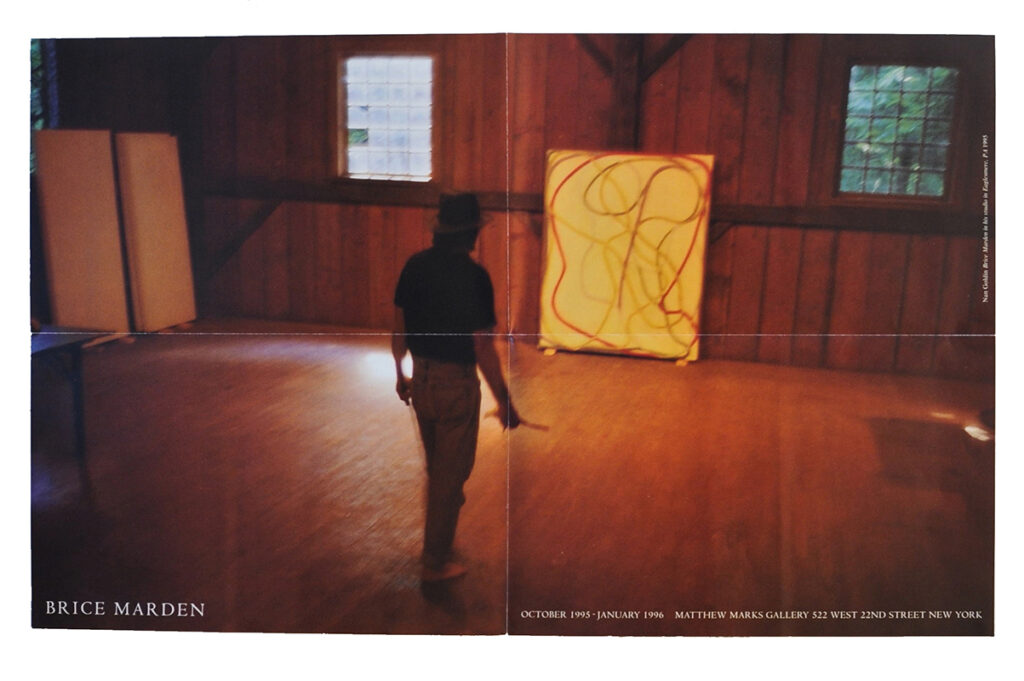 For the announcement of his third show of Brice Marden's work, in October 1995-January 1996, Matthew Marks sent out a photo of the artist in his studio in Eagles Mere, PA, taken by another gallery artist, Nan Goldin.
I still have the catalogue for this show, but the announcement is long since gone. Marc Miller at Gallery98 currently has the above example for sale.
LOL Update: greg.org reader/hero TW notes that Matthew Marks also has copies of this poster for sale. And on sale, too.
Brice Marden, October 1995 [matthewmark]
Brice Marden, Nan Goldin, Poster, Matthew Marks Gallery, 1995 [gallery98]