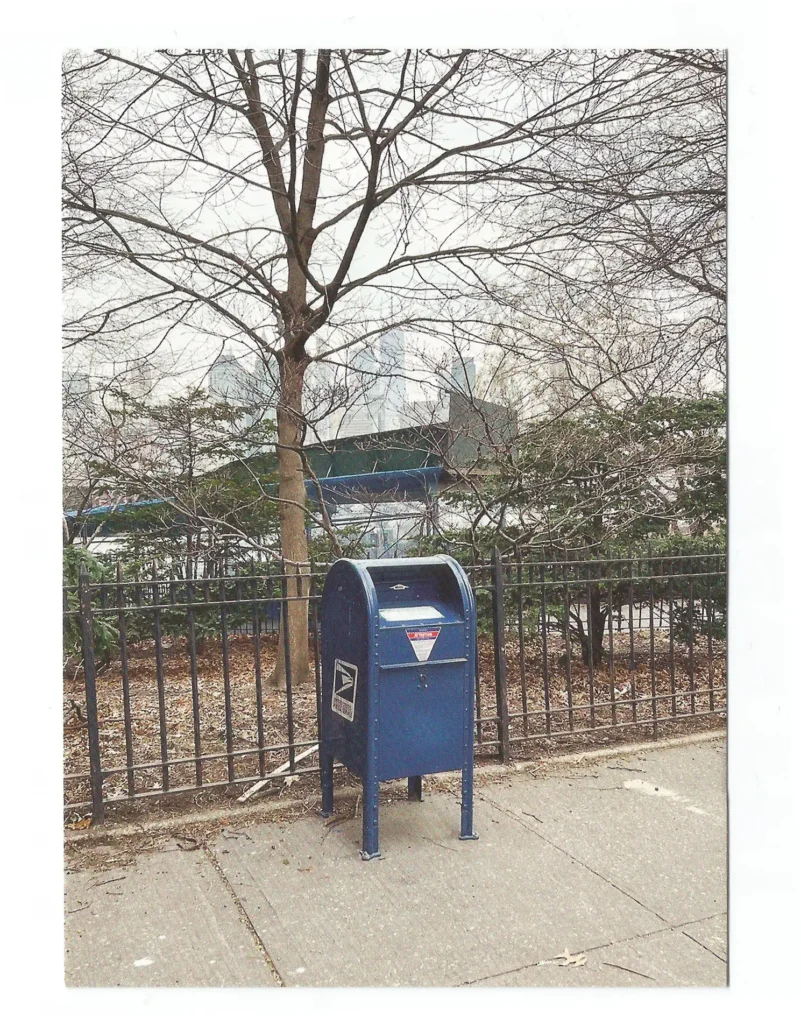 Jonathan Monk has been expanding his international network of Picture Post Cards Posted from Post Boxes Pictured for almost 20 years. Now, Brooklyn gets its own edition. Jonathan Monk has just published a post card edition with Jonathan A. Hill Booksellers (no relation). Which means Monk signs and addresses the postcard [above] to you, and Hill et al drops it in the mailbox [also above], which, as you can see from the skyline in the background, is near the entrance to the Brooklyn Heights Promenade.
Here is the very mailbox on Google Streetview, in fact, at the intersection of Orange Street & Columbia Heights.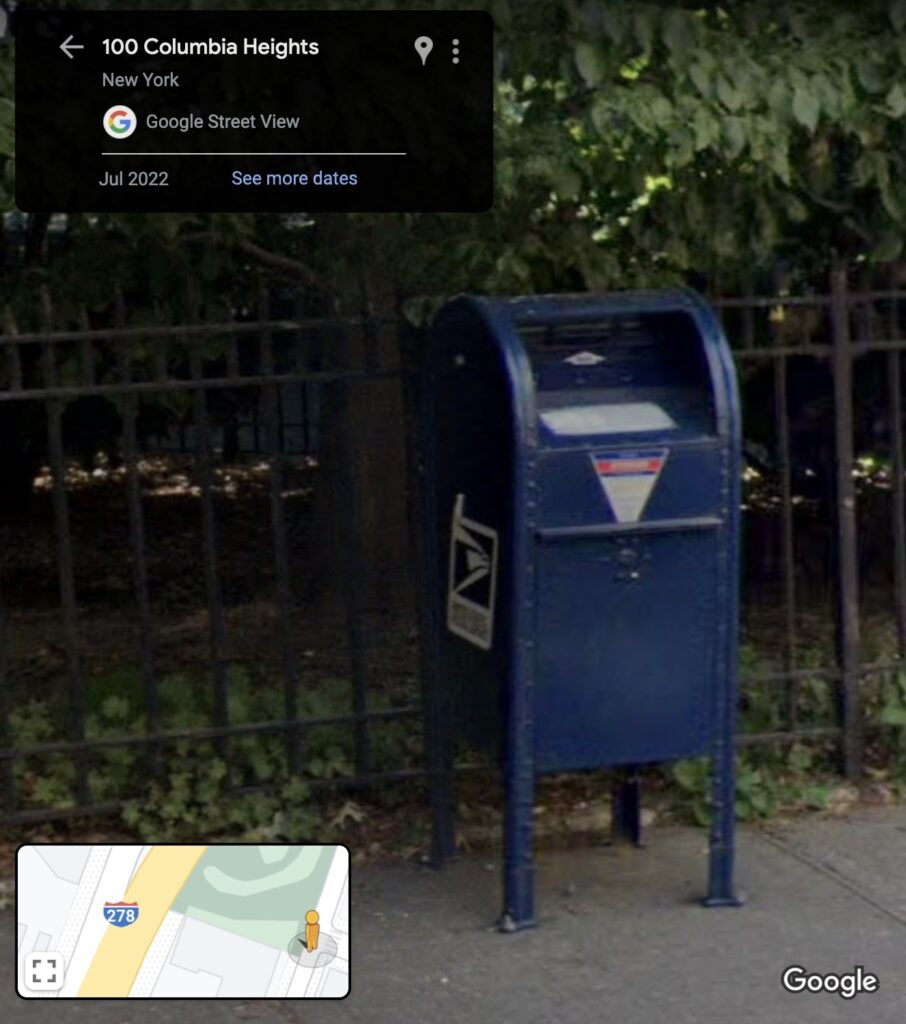 The bootleg possibilities are either endless or redundant, I can't quite tell.
Picture Post Card Posted From Post Box Pictured, Jonathan Monk 2023, $50US [jonathanahill]