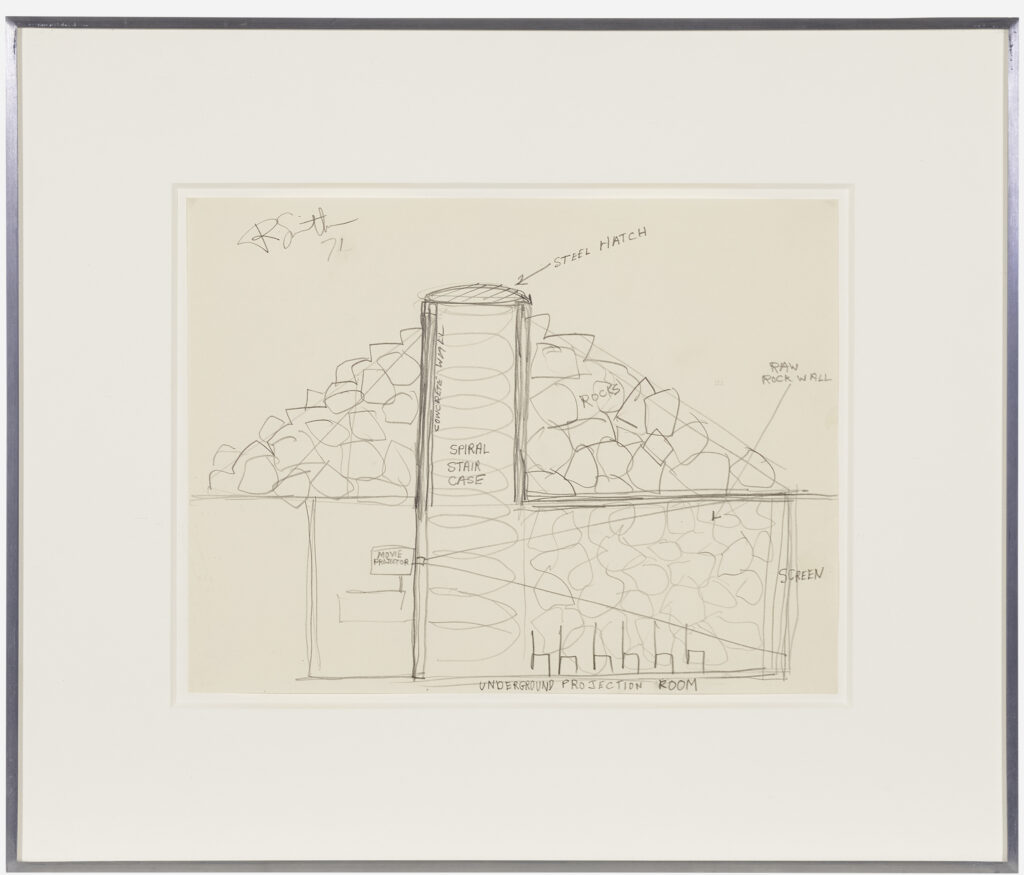 Robert Smithson, Underground Projection Room (Utah Museum Plan), 1971, graphite on paper, 9×11.75 inches, lot 145 @ LA Modern, 21 June 2023
According to the friend of my mom's whose family used to own the ranch land on and around Rozel Point, the basalt-strewn hill above the Spiral Jetty is full of rattlesnake dens. I don't know if Robert Smithson knew this when he picked the site, but I doubt it. He was more focused on the scenic qualities: the pink salt water of the Great Salt Lake, and the collapsed oil derrick a little further along the shore.
I've thought about it a lot, though, especially when I think about Smithson's original plan to show the Spiral Jetty film on a continuous loop in an underground screening room on the site. A sketch for that idea (above) will be sold next week at LA Modern auction house.
Which is as good an occasion as any to propose that Smithson's idea be realized. For the snakes.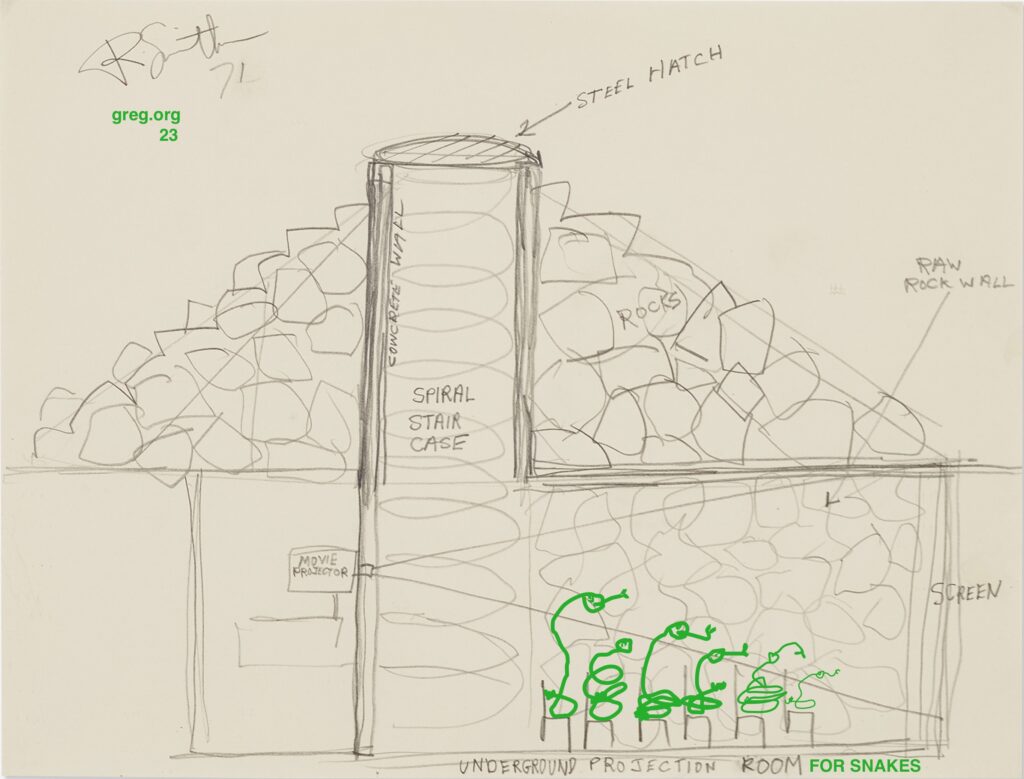 As half the human population on earth knows, tiny flatscreens are a thing. And so is solar power. Smithson's film, Spiral Jetty, is 36 minutes long and can easily fit on a micro SD card that plugs into an Arduino-compatible 60×94 pixel TinyScreen+, which can be lowered into the snake den.
A small solar panel on the surface, connected to a battery connected to the Tinyscreen down below will keep the movie streaming endlessly, or until the heat death of the planet, whichever comes first. Before installing them for the snakes, I think I need to make a small edition of prototypes first. And to start by extracting out my copy of the film from the not-solid-state external drive. Fingers crossed that this project isn't over before it starts