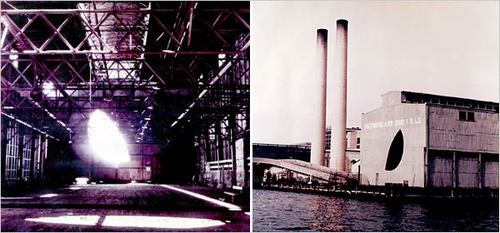 Gordon Matta-Clark's 1975 film, Day's End, is on view at MoMA right now. It documents a guerrilla project where he and a couple of collaborators cut a giant, moon-shaped hole in the wall of an abandoned sanitation warehouse on Pier 52, at the end of Gansevoort St in the Hudson River. Matta-Clark said of the necessary illegality of the project:
I had no faith in any kind of permission … there has never, in New York City's history, with maybe one or two minor exceptions, ever been any permission granted to an artist on a large scale.
via
ny mag
Day's End is also showing at the incomparable Ubu Web.
[ubu]