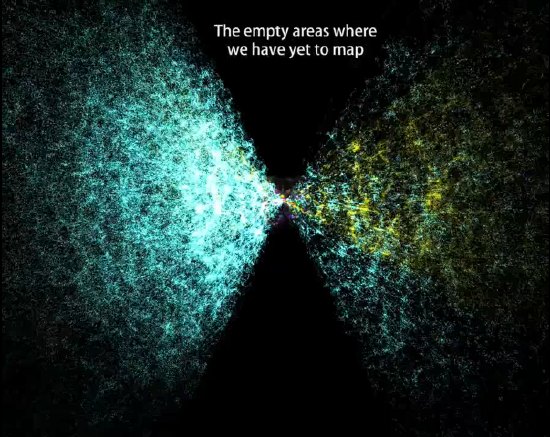 The American Museum of Natural History maintains a Digital Universe Atlas, which maps all the objects in the universe using the most current data available.
They just released The Known Universe, an animated version of the data, in conjunction with the Rubin Museum of Art [which presumably paid to have the Powers of Ten-style roundtrip through all time and space begin and end in Tibet.]
While it's encouraging to see so much empty-looking orbital space for me to put my satelloon, this is my favorite shot: "the empty areas we have yet to map."
Watch The Known Universe by AMNH in HD [youtube via kottke]
Download or visit the Digital Universe Atlas [haydenplanetarium.org/universe]
Previous posts on the charming concept of trying to depict everything in the universe: On The Sky Atlas And The NGS-Palomar Observatory Sky Survey