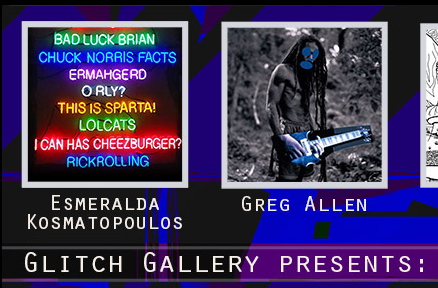 hello, new headshot
I wish I could be there right now, for the opening, but I'm stoked to announce the inclusion of some work in a group exhibition at Glitch Gallery in Charlestown, Massachusetts titled, "Challenging the law without infringing the law." The show is curated by Primavera Di Filippi, and includes Brian Dupont, Sara Hendren, Esmerelda Kosmatopoulos, Kofhschlag, and Sara Newman & Matthew Battles.
The show is the first time that Untitled (300x404), a project I began in 2009, is being exhibited IRL. The work's original is a 300x404px jpg image of a Richard Prince Cowboy photo, but the most widely known manifestation is the print edition published by 20x200.com. [Which is once again available, btw, in limited numbers.]
If you're in or near Charlestown, I hope you'll check out the show.
Glitch Gallery Exhibit 005 -- Challenging the law without infringing the law, opens Sept 20, 2014 [glitchmonster.com]