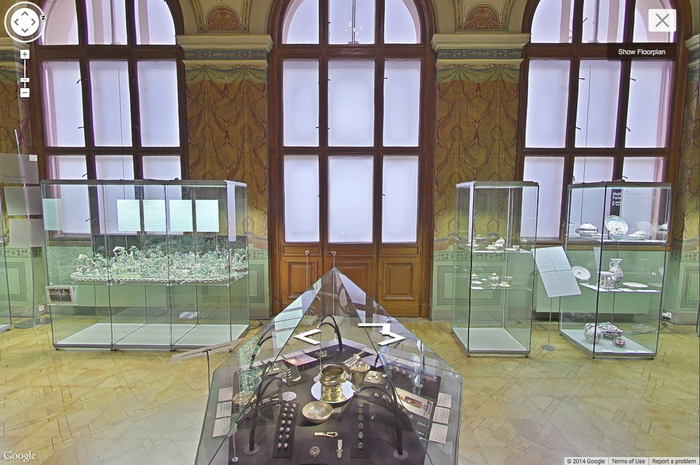 From the moment it launched, I've been trying to figure out what the Google Art Project would look like in real life, what the relationship is between the physical world we inhabit and the spaces and objects we encounter and the digitized pano simulacrum of Google Street View.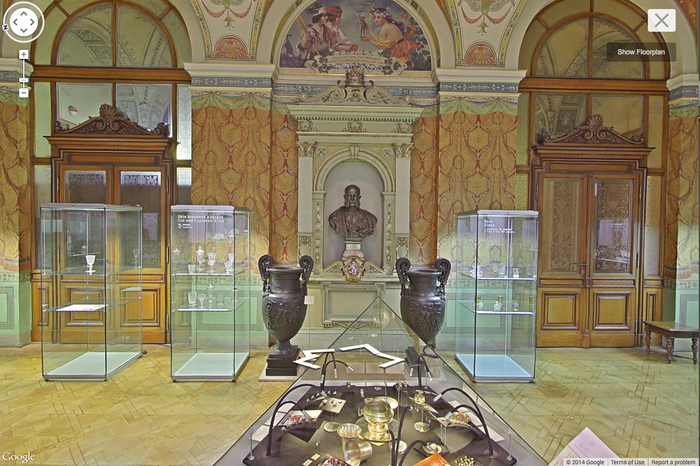 What would these blurred Picassos at MoMA look like IRL? Or these pano-distorted Kellys, or this blur-encased Noguchi table in Chicago? Or this clock, or table, or borrowed bust at the Getty?


Though a few slipped in at the beginning, even a year ago Google seemed conscientious about avoiding or removing images of its Street View crews at work. In the Spring, the Google camera cart and its operator were still being blurred out of panos at the Getty.
Well, now I wonder if Google's wondering about itself. This morning Google Art Project tweeted these panos from the Votive Hall of the Museum of Decorative Arts in Prague, and I swear, I've never seen a more Google Mapsian space in my life.
The lighting, the reflectivity, perspectival polygons in the air, the glass vitrines with text stenciled on them, little placards floating on wiry stands, the crispy way these matte-finish urns get backlit by the vitrines and end up looking like digital renders of themselves. And then holy crap, what is this thing in the doorway? Now it's like they're just trolling us. Us and Dan Graham.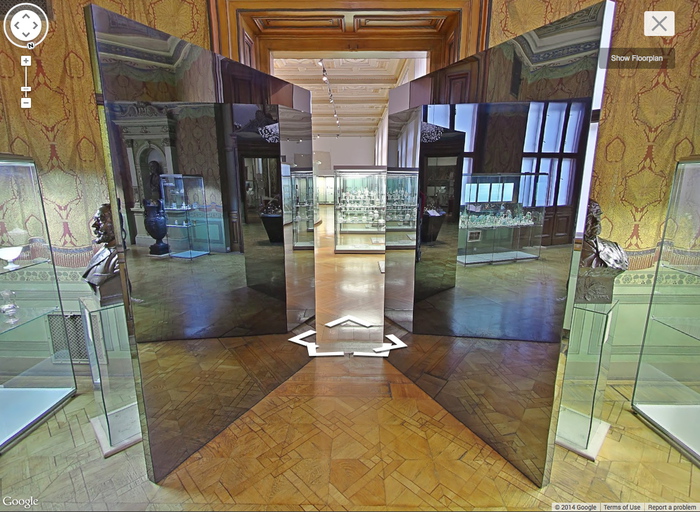 Google Maps is not hiding anymore; it's taking selfies. And it's remaking the world in its own image. Googleforming.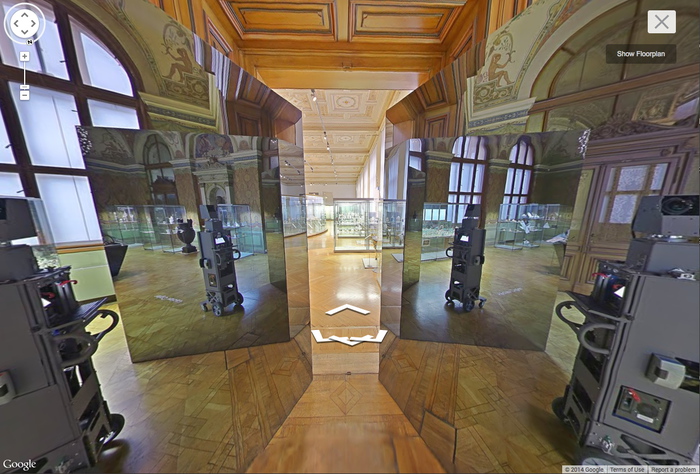 Click the arrow, come on in.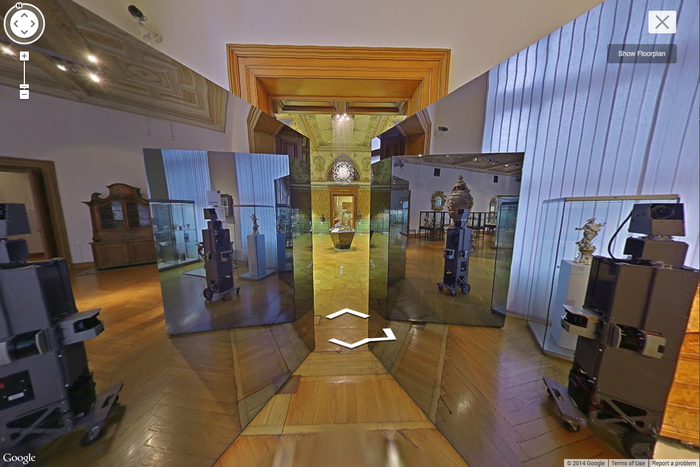 Turn around, look back, see where we were. Where you were. Where we were.
Getty Museum View, or Seeing Google Seeing
Man With A Pano Camera