My boys Elmgreen & Dragset are opening their show, The Welfare State, at the Serpentine tomorrow, and there's a conference related to the show at the Goethe Institute on Friday, and there's a fat catalogue on every day, whenever you like. [oops, actually, it's not out in the US until March.]
Kultureflash has images from the show's first incarnation at Kunsthall Bergen, Norway.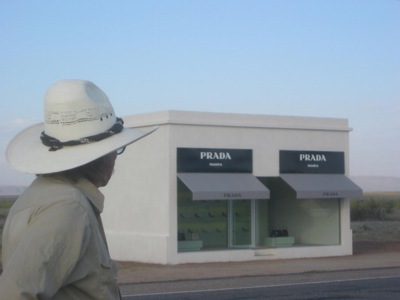 Meanwhile, here's a photo they sent me from just before their Prada Marfa project opened last fall. That there's Boyd on the left.