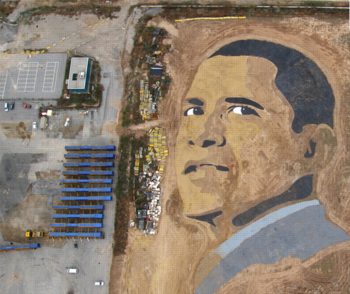 Google Earthworks-meets-Sforzian Backgrounds? This is Jorge Rodriguez Gerada's Expectation, a 650-ton sand painting of Barack Obama on the beach in Barcelona.
Here's the site, just next to the Forum de les Cultures. Not only was the mockup done in Google Map [below],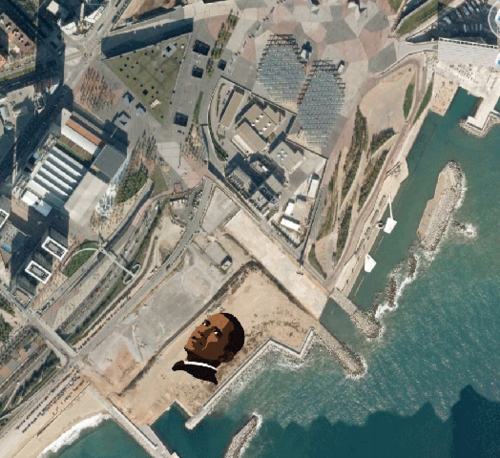 check out the project's Technical Specifications:
d. Visibility
Google Earth visualization agreement
Documentation from adjacent buildings
Set up of a temporary viewing tower
Bridge for control of access and delivery.
The work was executed Oct. 27, 2008. So I don't know if its not appearing in Google Maps right now is because it doesn't exist anymore, or it was gone by the time the satellite made its latest pass, or the system just hasn't refreshed yet.
Expectation photos and artist statement [artjammer via coudal]