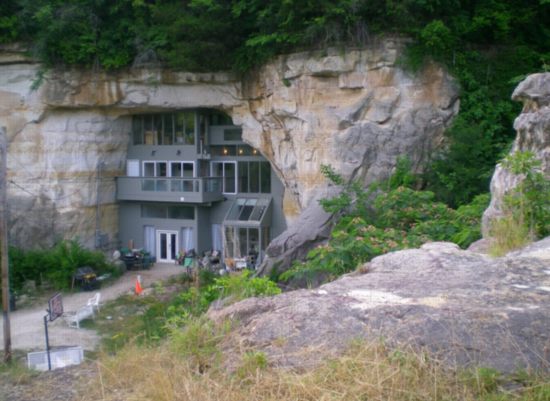 So naturally, I was intrigued by the folks in Festus, Missouri, who are forced, by their inability to refinance the note on Caveland, the 15,000-sf sandstone cave they spent five years and all their money and time transforming from an abandoned roller rink/concert venue into a house, and so have listed it on eBay. [via]
And I don't know where Festus is, but maybe it'd be a nice place to get away to? Doesn't TWA have a hub in St. Louis? Even though it's double the price of most every other listing in town, $300,000 still seems like a bargain. I mean did Ike and Tina and Bob Seger play in your cave house?
And then I see this big open space in front of the cave, a box canyon, and I think, "You know, that looks like a nice place to put down one of them Buckminster Fuller Fly's Eye domes…"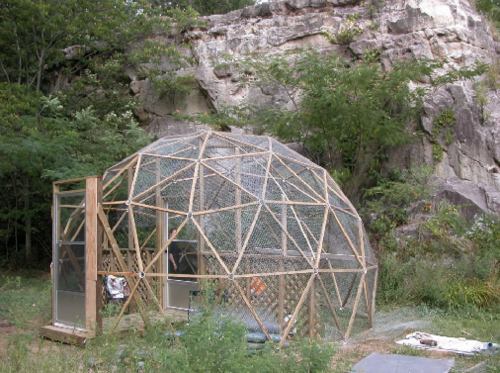 So imagine my [non] surprise to find a GeoDome listed first among the Caveland owner's plans. :
Long enamored with geodesic domes, we envisioned starting with one multi-purpose dome in front of the cave, and later adding a second to separate our office from our living space. We looked at the cave as primarily recreational space and office expansion, with a few commercial possibilities retaining potential.
The evolution from GeoDome to Guinea Dome will be a familiar one to anyone who has endured the never-ending argument between his big dreams and his budget.